There is a wave of young Nigerian artists that belong to a new school of music. People have tried to define their music as 'altè' or 'neo African' but the truth is you cannot define it with one word. This is because these artists have defied stereotypes, ignored definitions and paved their own lane. You could argue that the rap duo Show Dem Camp are the leaders of this new school – as they have always been on a seemingly different wave than the rest of the Afro beat pack.
If the Show Dem Camp guys were to be in a line up of musicians, you probably would not be able to pick them out. Not because they are not memorable, but because they are refreshingly unassuming. Their pants are not too baggy or too tight, they don't wear bandanas or gold chains – they simply look like regular young and ambitious Nigerian men. Perhaps, it is this normalcy that draws you in and makes you wonder what they are all about.
Their latest album Palm Wine Music has taken Lagos by storm so the packed house at Bogobiri came as no surprise for the first of five 'Palm wine sessions' which held last night. DJ Aye who is probably one of the coolest DJ's on the scene right now was in the corner of the room doing what he does best – entertaining people with an unexpected and eclectic mix of songs.
A young rapper called Idris King took the stage and the 'session' officially kicked off. He was like a mix between a young J.Cole and something new, something you hadn't heard before. Switching rap gears between French and English, Idris King caught the attention of everyone in the room. And even when Nepa took the light, he climbed on the table and continued his verse in acapella. Seeing an artist and crowd of people unaffected by the power cut perhaps spoke more volumes to the members of this new school. Despite the country's constant failings, these young people continue to rise and thrive – drumming on tables, creating their own sound, their own rules.
And just when you thought the energy couldn't get any wilder – the petite Lady Donli took the stage and the room went quiet. It was like Erykah Badu's really cool Nigerian younger sister took the stage and she captivated the attention of every single person. 
By the time Show Dem Camp arrived on stage, the crowd was chanting for them. They were joined by their usual crew; Funbi, Poe, Odunsi, Ajebutter, Tomi Thomas and BOJ and it felt like a reunion of sorts as they all vibed together, performing old and new tracks with yellow cups filled with palm wine in hand.
You got the feeling like you were witnessing an underground creative revolution. It was clear that the musicians and people in that room had something in common – an originality you can't buy or define or put in a little Afrobeat box. It was something fresh, something authentic, something the world needs to hear. Welcome to the new school; Palm Wine music is officially in session.
See more pictures below.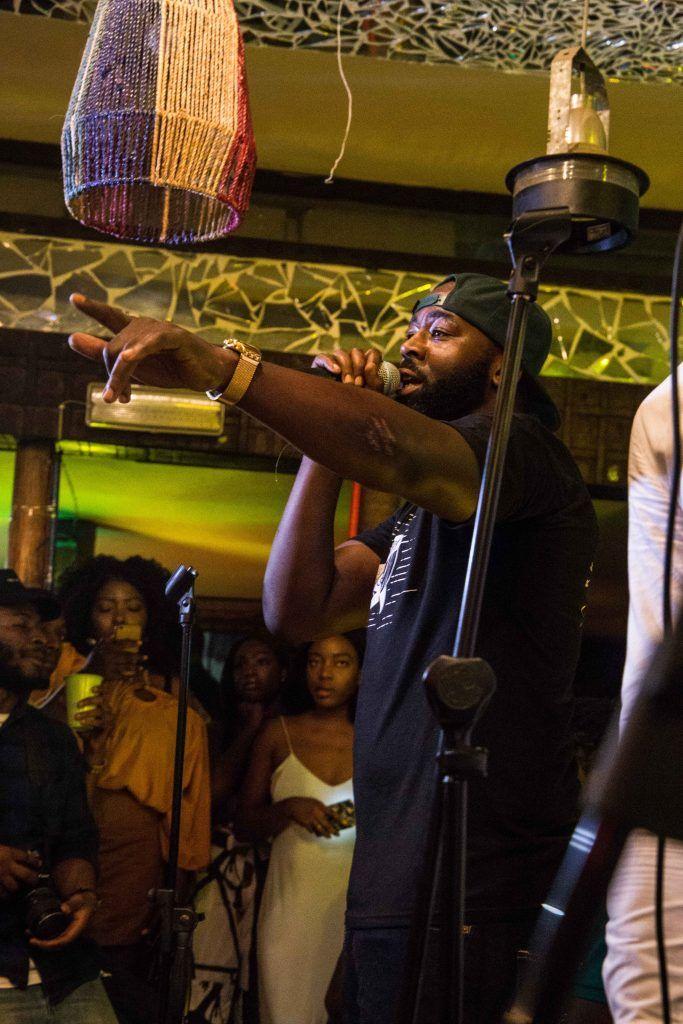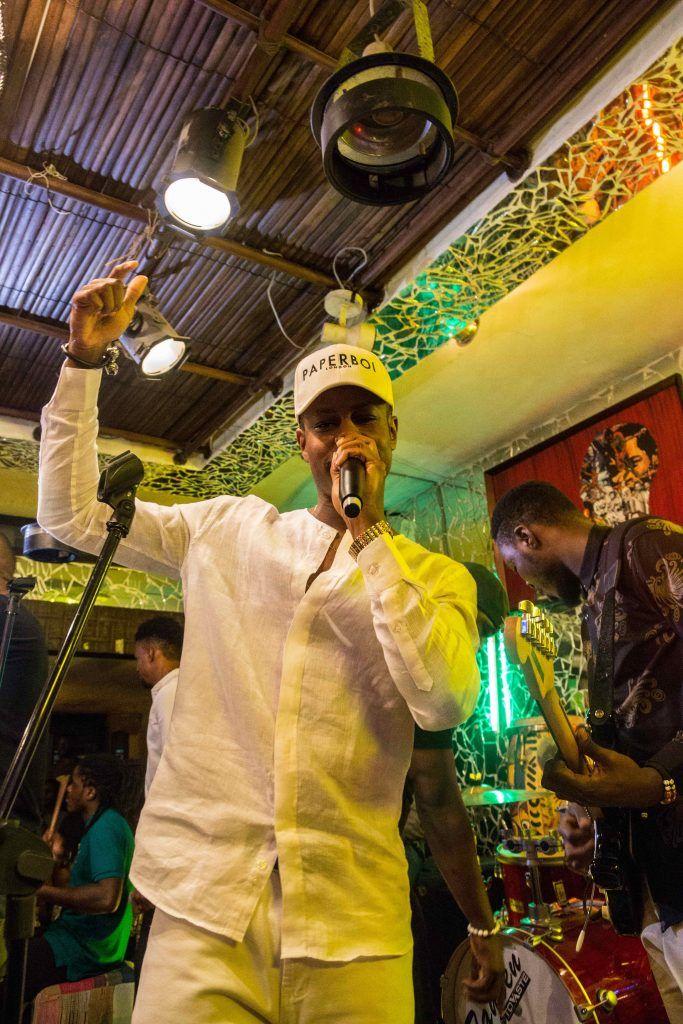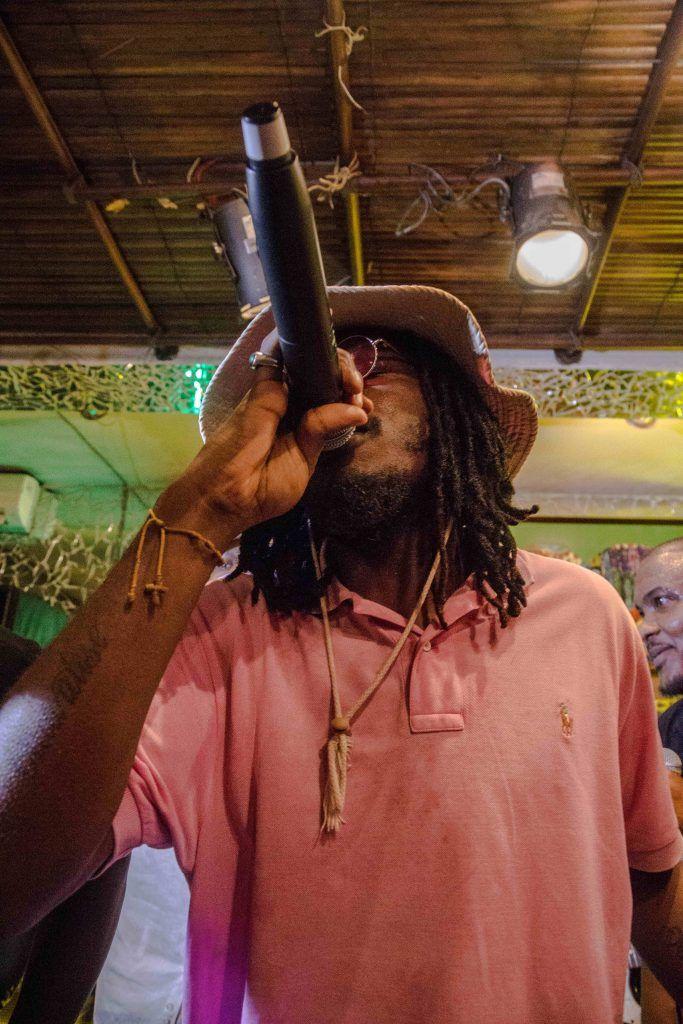 ---
Photo credit: Damilola Ayo-Vaughan & @showdemcamp instagram