This recipe officially ends the debate about which suya is better; Polo Club vs Glover court. You will be pleasantly surprised just how quickly you'll opt to stay home, put on a movie and enjoy this healthy option of everyone's beloved suya.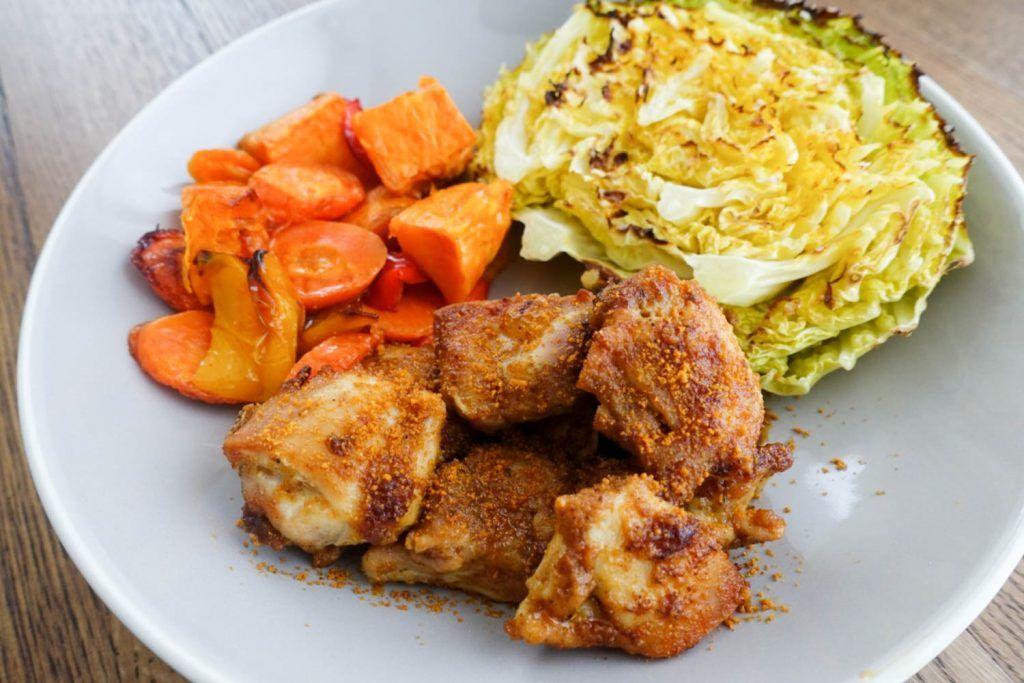 Ingredients
For Suya:
2 chicken breasts or deboned thighs cut into bite size pieces
2 tbsp favourite suya spice
Oil
Cayenne pepper to taste
Salt and pepper to taste
For Roasted Veg:
Whatever veg you have around. I used:
Sweet potato
Onion
Carrots
Cabbage
Preparation method
Prepare your vegetable, put them in a roasting pan, oil and season then roast until soft.
For the the chicken, season with salt, pepper, cayenne, a little oil  and 1 tbsp suya.
Put the chicken in a small roasting dish and put it under the grill, grill on both sides until golden brown.
Sprinkle the remaining suya spice then serve with the roasted veg.