[slideshow_deploy id='11745′]
No one plays around with prints like renowned Nigerian fashion designer, Lisa Folawiyo- that's a fact. Her joue on silhouettes, unfathomable art of mixing prints and patterns, the way her pieces sit on you – Folawiyo is pure genius. It's no wonder, time after time, crafted fabric manufacturers, Vlisco, continue to collaborate with the creative lead behind the eponymous womenswear brand, Lisa Folawiyo.
Just in time for the holidays, the frequent collaborators have delivered a glitzy holiday-inspired collection titled "Celebrate With Style". With the party season hot on our heels, this 11-piece assemblage could not have dropped at a more perfect time as the collection sees Vlisco's distinct print fabrics featuring beautifully illustrated floral designs like Chinese teahouses, charming designs of birds carrying gems, Jewel-themed highlights like oversized necklace design dripping with giant diamonds, gem-studded rings design all crafted into distinct pieces.
Folawiyo delivers as per usual with the perfect party silhouettes- mostly form fitting fits, for those who like to give off some feminine mystique . Midi dresses and skirts are crafted with elements embodying flair and versatility like subtle slits, asymmetrical sleeves and necklines, mixy matchy prints and patterns, pleats, flashy frills and uneven helms. If this collaborative delivery is anything to go by, we'll be having an eclectic holiday what with the slew of vibrant hues like purple, yellow, blue, green, red, pink, brown and orange- all perfect colors to show out with this season.
We don't know about you but this collection makes us want to clean out our closets and start afresh with these stunning pieces. In case you were having doubts, prints are here to stay- the "Celebrate With Style" collection by Vlisco and Lisa Folawiyo is proof.
Full lookbook below, check on it.
---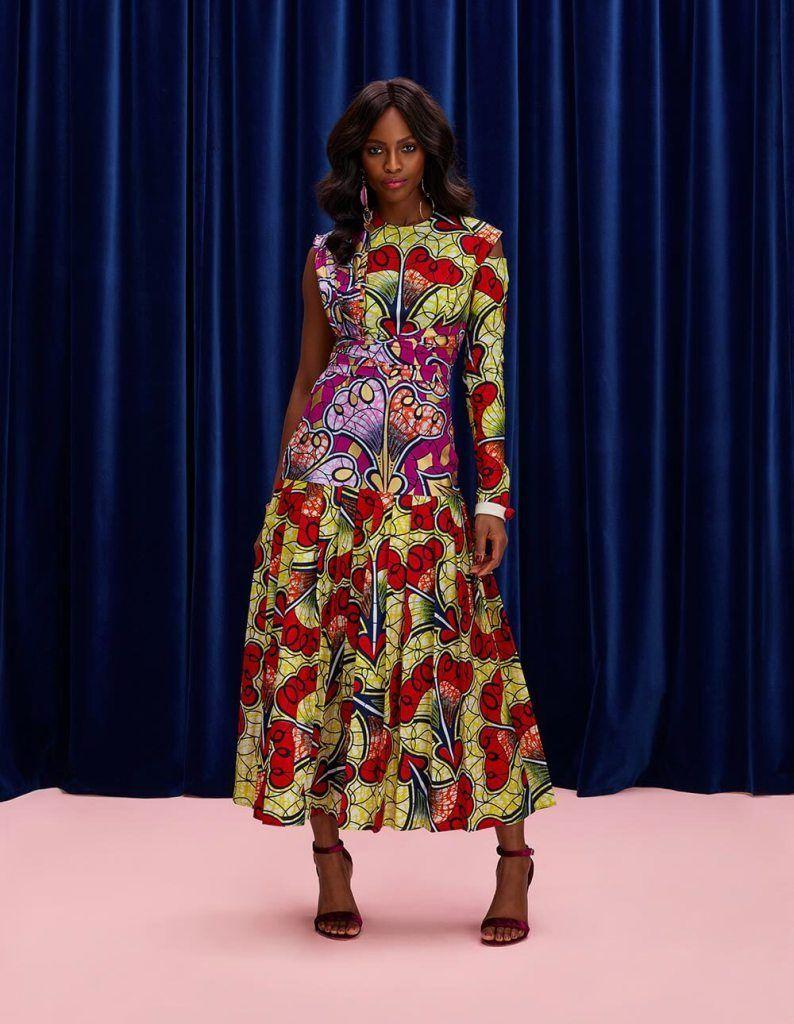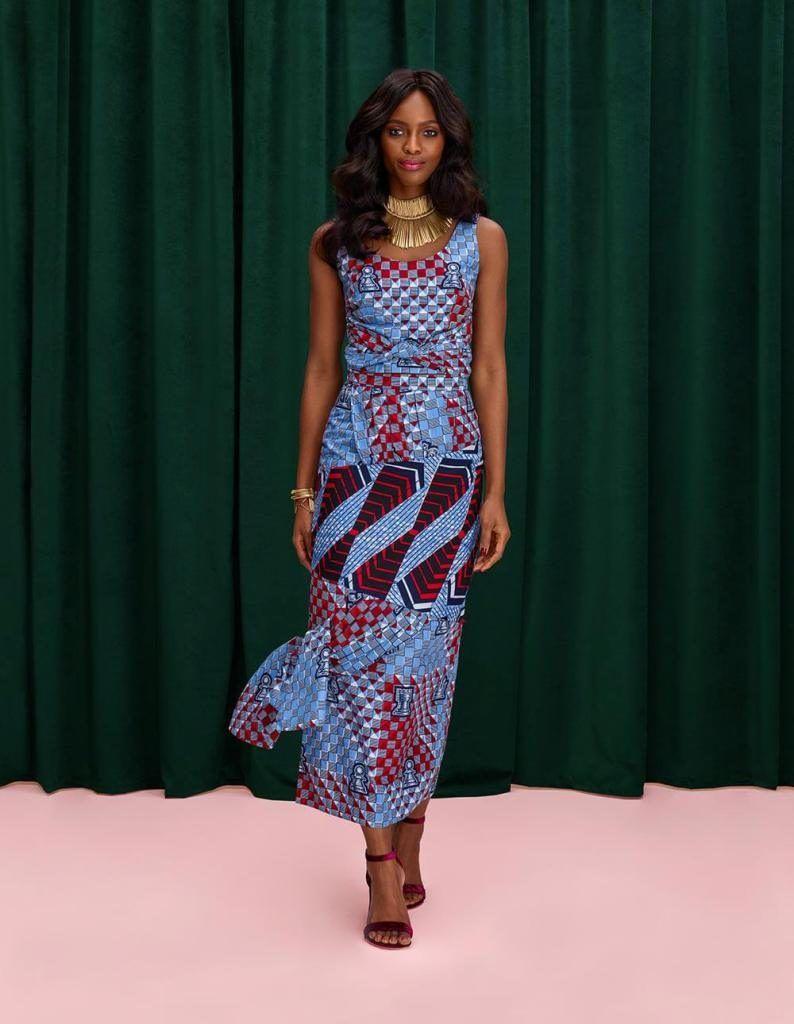 ---
Credits
Photography | Floor Knaapen
Fashion design | Lisa Folawiyo
Model | Mame Adjei
Side models | Simsi Kämpf, Mahady Sissoko, Rabia Omanette
Images C/O Vlisco