There's a new girl on the block and she's about to blow up the African music scene.
Think Kehlani, think SZA, only this time, its all FresahAfrobeat-inspired. Formerly known as Ola-wumi, up and coming afro indie act recently changed her stage name, and has now decided to go by TOLANI — "My names are Olawumi, Christine, Tolani…the list goes on. I finally decided to come out visually as an artist with the name Tolani because I really like the name and I want it to stick ." the artist explained.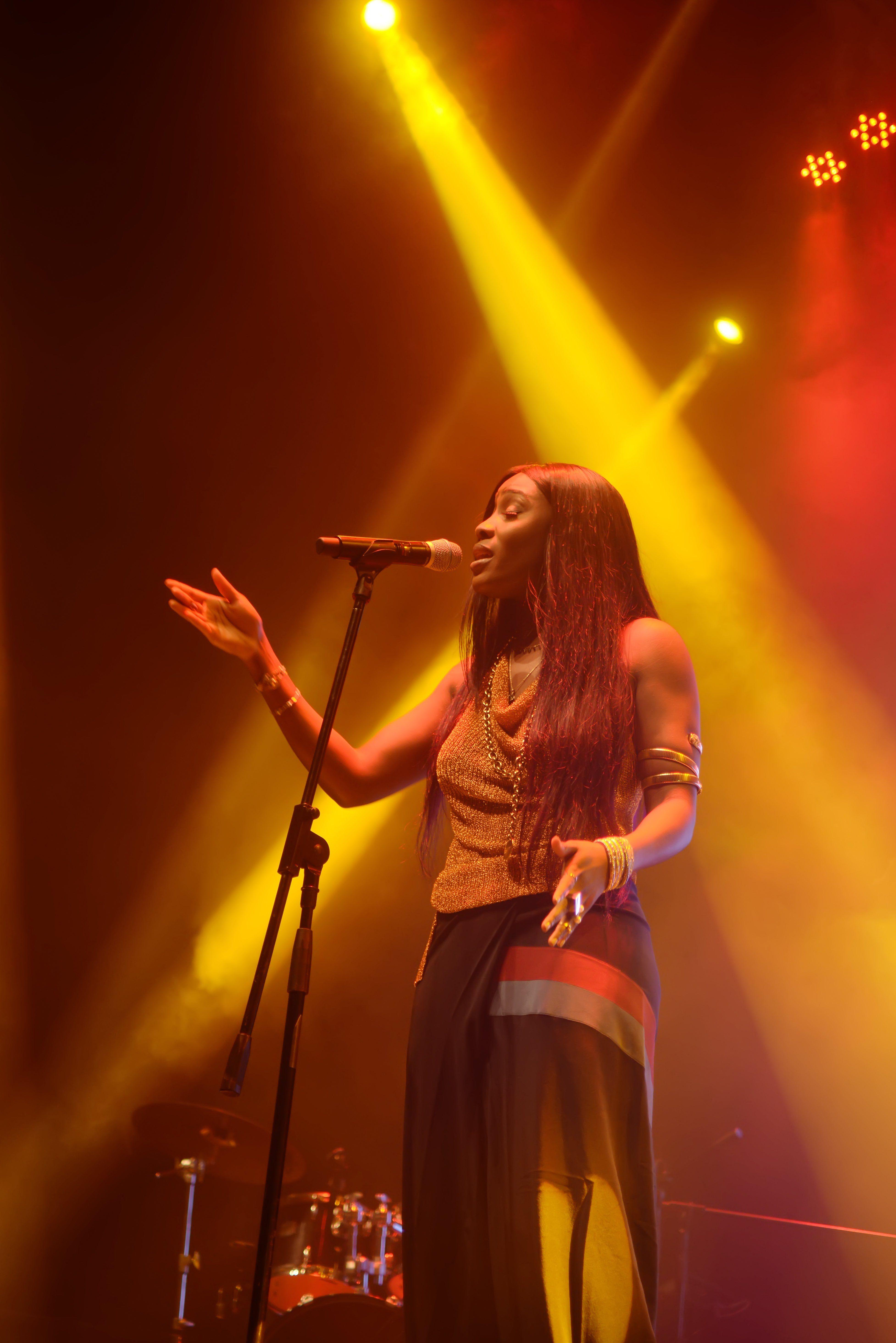 One can describe Tolani's trajectory in music as humble. Starting out in South London, Tolani began playing small gigs, fashion store launches and christmas parties, all of which have finally led up to her showcase here in Lagos. "This has been a long time coming. I had my first showcase 9 months ago in London, in a small intimate studio and I was well-received. After that, I told myself, I want to go back to Nigeria and do something like this back home."
And so she did. Music lovers, family, friends, all got acquainted with the London-based budding artist and her sound at what you could describe as an introductory performance at Terrakulture, Lagos. As Nigerian indie act, Funbi wrapped up his 2-song rendition, the main act of the night was ushered in. Signature purple hair, tank top, loose pants and bare feet, Tolani took the wheel creating an an instant connect with the crowd. "I like to create music that people can dance to and easily connect with, be it just for fun or on a deeper meaningful level and so with my music having afro elements in it that they can recognize and connect with." However, this connect was not just as a result of Tolani's wavy tunes, but her relatability as well. After a duet with afro-pop crooner, Skales, Tolani paused mid-show, indulging the audience to take a selfie with her causing the crowd to call out her name in a sing-songy tone. In that moment in which one thing became clear- Tolani knows how to work a crowd, a skill which many acts do not possess.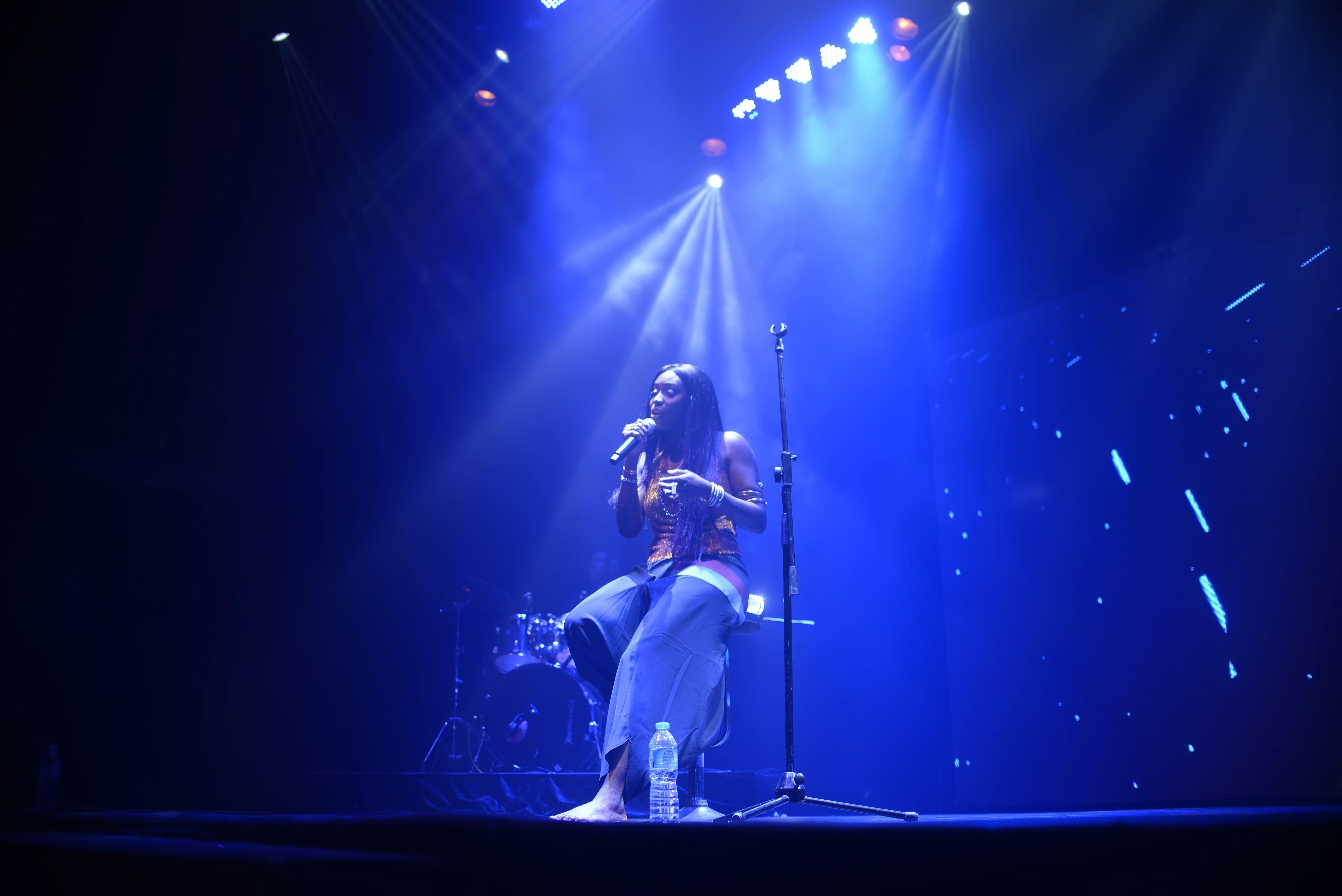 The effortless synergy between Tolani and her band was evident with a constant switch up in tempo, from slow to fast, rapturing the audience into her atmospheric, laid back somewhat riveting vibe. If the response from the crowd is anything to go by, Tolani had a great reception in Lagos and she has no doubt that as she grows, her music will be even well received in Africa at large and beyond. "Even though I'm based in the UK, there's a huge afrobeats audience over there, where I live, so, for me, I'm not really targeting a nation by geography, but a nation by personality, by individuality. There's a huge afrobeat movement in the UK right now so, I'm not just positive about the reception of my music in Nigeria and Africa extensively but even beyond."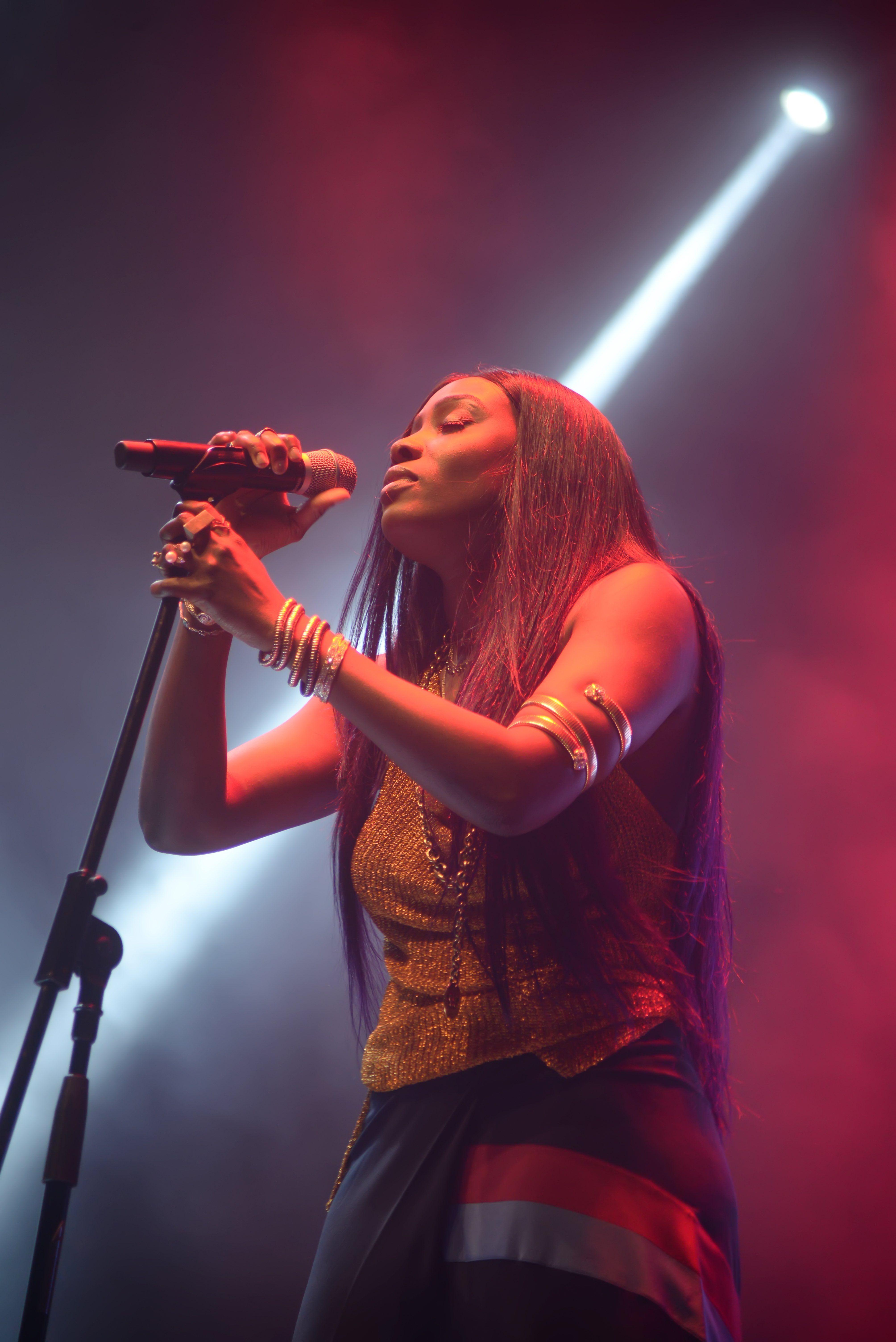 Regardless of Tolani's powerful sound and her ability to control an audience, she admits that upcoming artistes especially have to have something that distinguishes them in such a saturated industry. "It is indeed saturated and as a result, competition is fierce but at the end of the day, however saturated an industry maybe, if you really want to do something, all you have to do is work hard and trust me, music is hard work. You just need to be able to do things a little differently from the other person, so you create a niche for yourself."
Tolani's personality, sound and style are all indications that she is anything but average. With tunes that can either get you up on your feet or put you in a mellow reflective mood, Tolani is definitely one to keep an eye out for.