Hummus is a popular chickpea dip in Northern Africa and the Middle East. It's one of those items on the menu that is everyone's go to because it's filling and makes for a yummy snack. However, most people don't know that this luscious and creamy recipe is ridiculously easy to make. It literally takes no time and is the perfect homemade snack or light lunch for you.  Serve this dip with an array of raw vegetables or some flatbread and enjoy.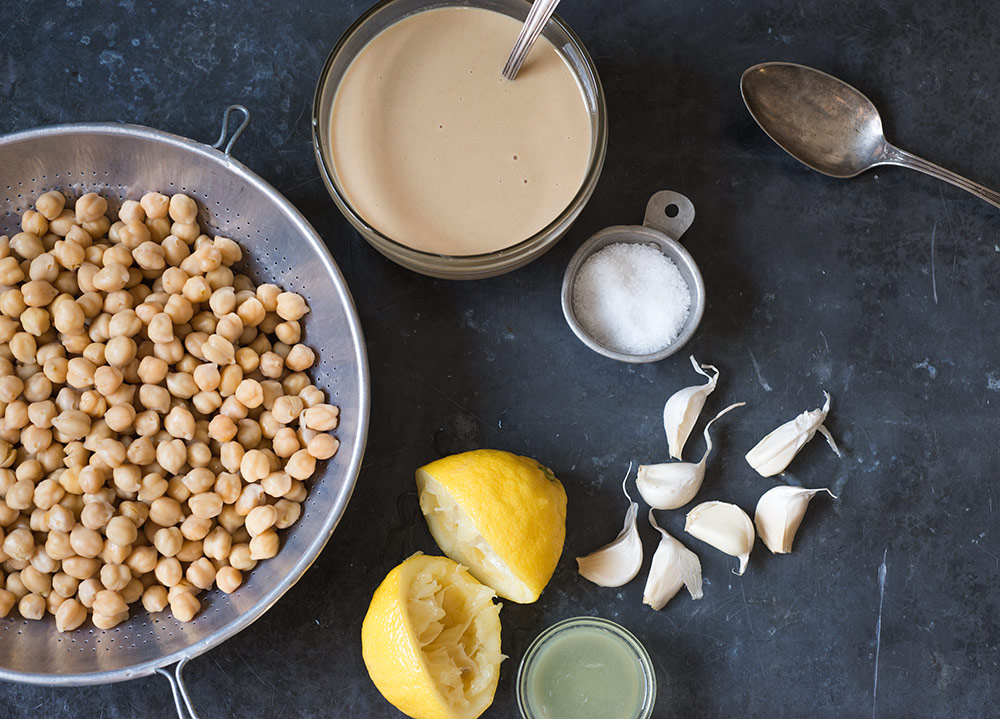 Hummus ingredients
1 can chickpeas
juice of 1/2 lemon
1/2 tablespoon tahini paste
1 clove of garlic
salt to taste
Lamb topping ingredients
ground lamb
1 teaspoon each of ground coriander, spicy smoked paprika, garlic and cumin
drizzle of olive oil
sprig of fresh mint
salt and pepper to taste
Preparation method
This recipe couldn't be simpler: throw all ingredients for the hummus together in a blender or small food processor and blend until smooth. Add dashes of water if you find the mixture is too thick or won't blend well, place the hummus in a bowl and set aside.
Fry off the ground lamb with all the spices until the mince is dark brown with some crispy edges.
Top the hummus with your spiced lamb, and any other toppings of your choice. Try pine nuts, Greek yogurt, olives, red pepper, pickles, boiled eggs etc!
Voila!