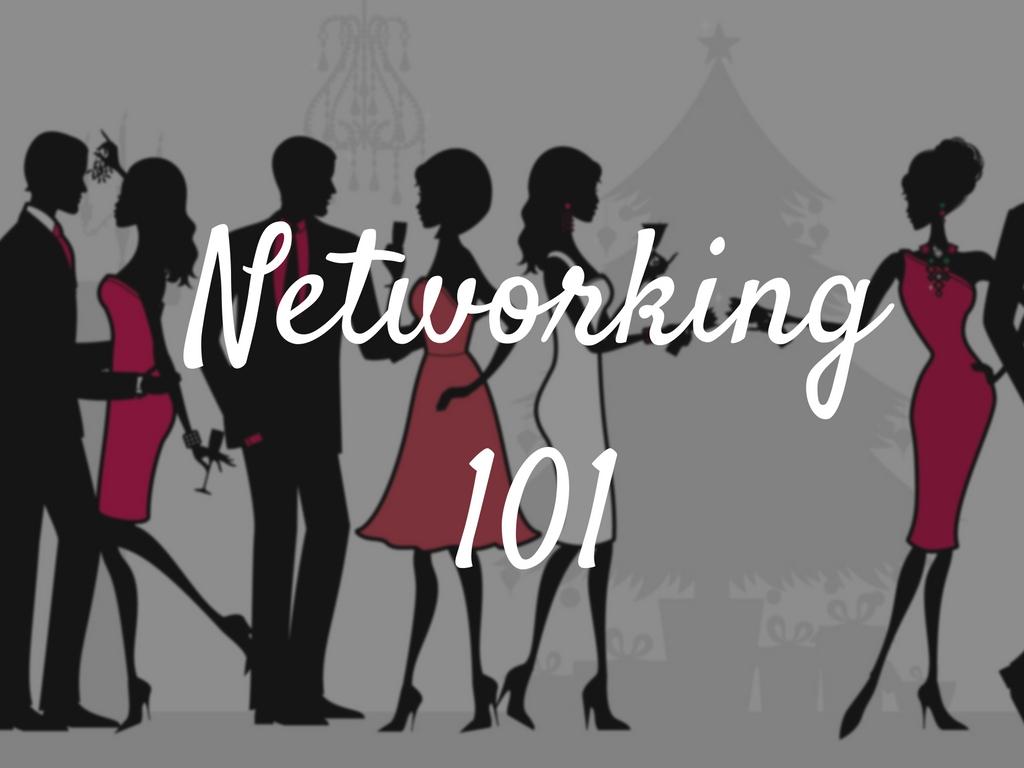 The holiday festivities are always packed with lots of social gatherings and events, people are generally more cheerful and friendly… Tis the season to be jolly after all. You might be tempted just to party all out with the intention of coming back to face your goals and unsolved problems when the holidays are over, but the truth is the holidays are an ideal time period for you to play catch up.
There's no need for you to put off those new year's resolutions and self improvement plans till next year, the holidays create the perfect environment for you to work on building up and strengthening your network, the festive season provides the perfect excuse for you to mingle with your otherwise might not have had the chance to meet, enabling you to establish new business relationships and even find out about possible opportunities that might exist.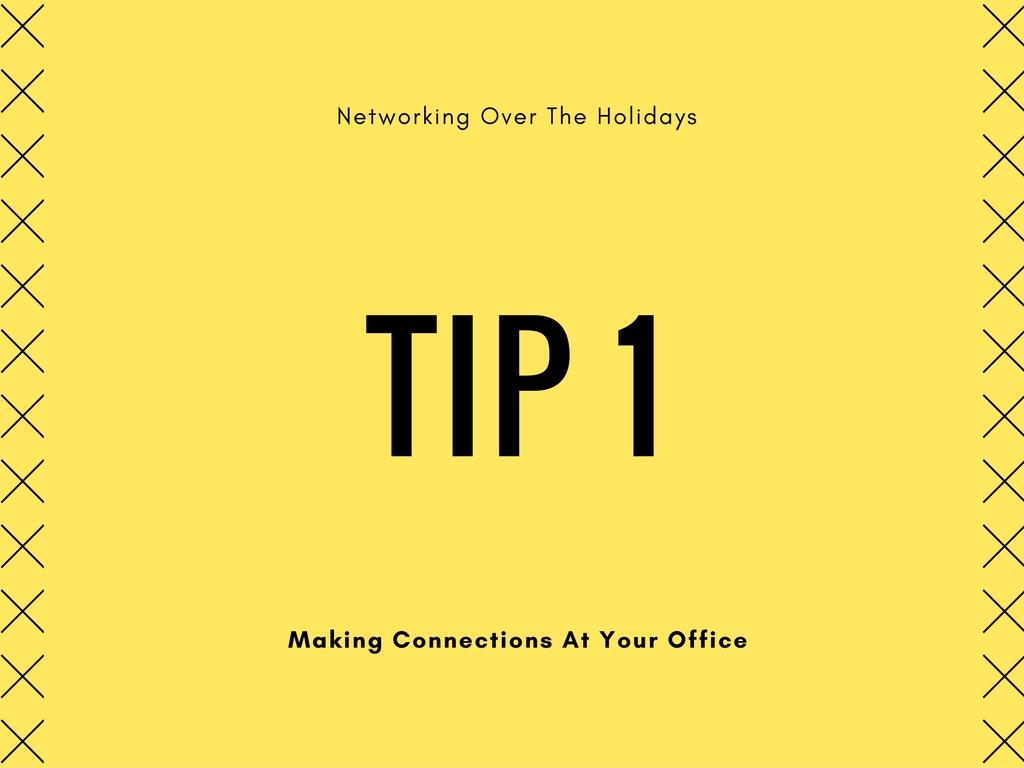 Most offices usually have a Christmas party for their staff before they are released for the holidays, so being the forward thinking person that you are, you should already be thinking of how you can capitalise on the more relaxed and social work scene. The office party will be filled with people from all levels of your organisation giving you the perfect chance to mingle.
Remember that these are your bosses and not friends or colleagues, so you should approach them with a level of cautiousness, don't start a conversation if you have had too much to drink, if you do start a conversation be sure to introduce yourself with confidence, don't overshare about your personal life, try to also keep it casual with the business talk, its a party remember… Do a little research on the people you hope to approach so you can sound knowledgable should the need arise, and make sure you don't take up too much of any one persons time, always try to keep it moving.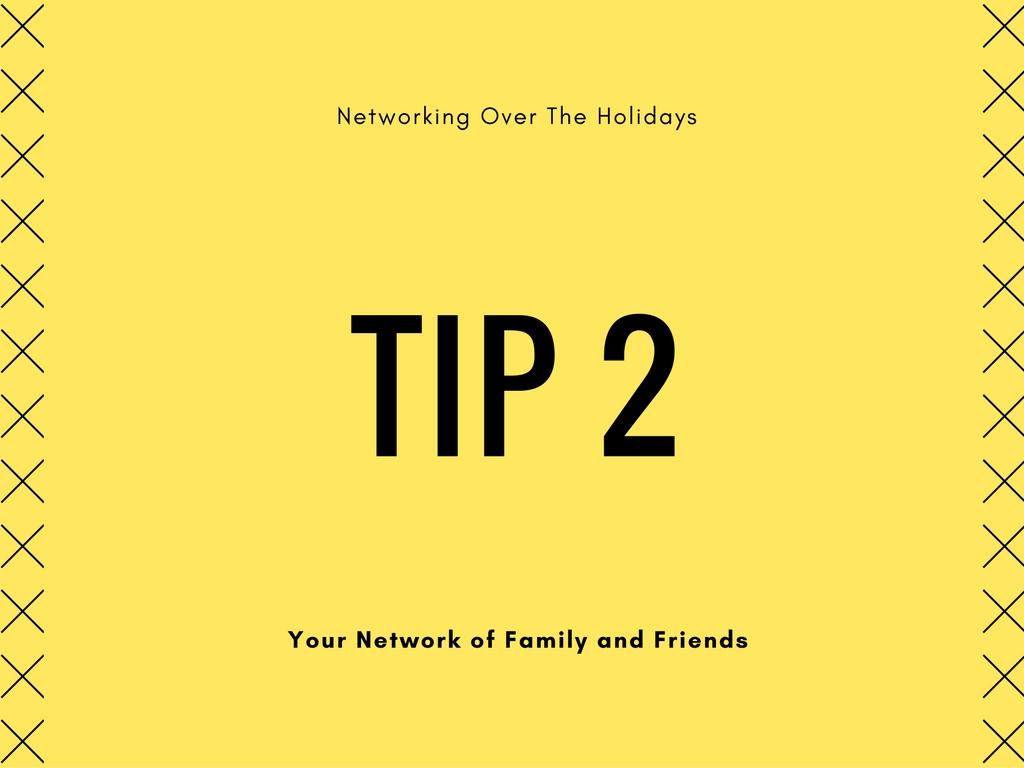 Your family and friends are a vital part of your network, they live and work in different places all across the country, with experience in multiple fields and industries, and the best part of it is, as friends and family they care about you and would likely have your best interests at heart. So a holiday dinner might just provide you with the chance to dig deep in your own inner circle, they are bound to also either attend or throw a party or two and you never know who you might have the pleasure of meeting.
There is no need to be shy, these the closest people to you, engage with them find out what they do, be interested, ask questions, tell them about your plans, ask for advice, if you need advice one of them might have a position open for you, and would probably be more inclined to hire you due to the personal relationship, even if not, they would likely be more proactive about finding out about possible job opportunities for you than anyone else you could ask, and if you are an entrepreneur, who knows one of them might be willing to partner with you or be an angel investor for a business idea you have.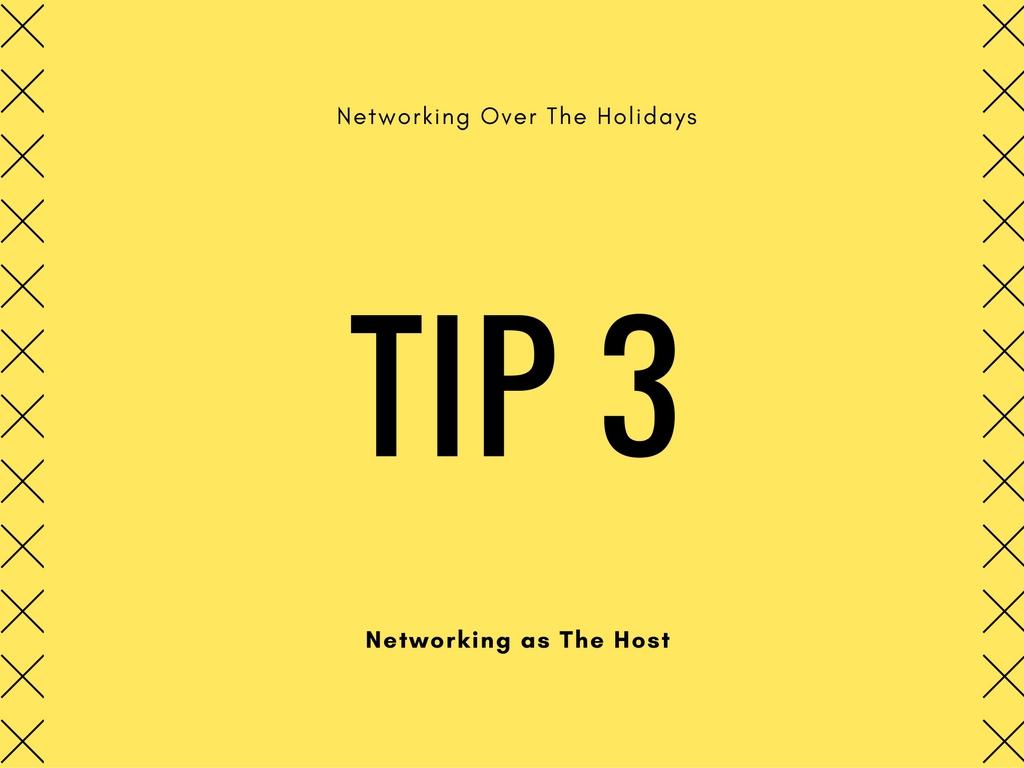 Throwing your own party, either at your home or at a bar or restaurant can be a great way of reaching out and connecting to people in your network and beyond.
Being the host at such get togethers allows you to be mingle and build new relationships from safely within your comfort zone, but a very important thing you need to remember about hosting your own party is that usually whatever happens at your party will most likely be viewed as some sort reflection of you.
So make sure you put your best foot forward, make sure that your preferred location is properly decorated and that you have every detail of the night properly planned out, select your guest list carefully, and make sure you have enough food and entertainment to last the night, even if it is a simple get together, ensure that it is done with a degree of class, and finally, don't forget to ensure that you have help at your party, you don't want to spend all your time running errands at the party when you should be using the opportunity to build connections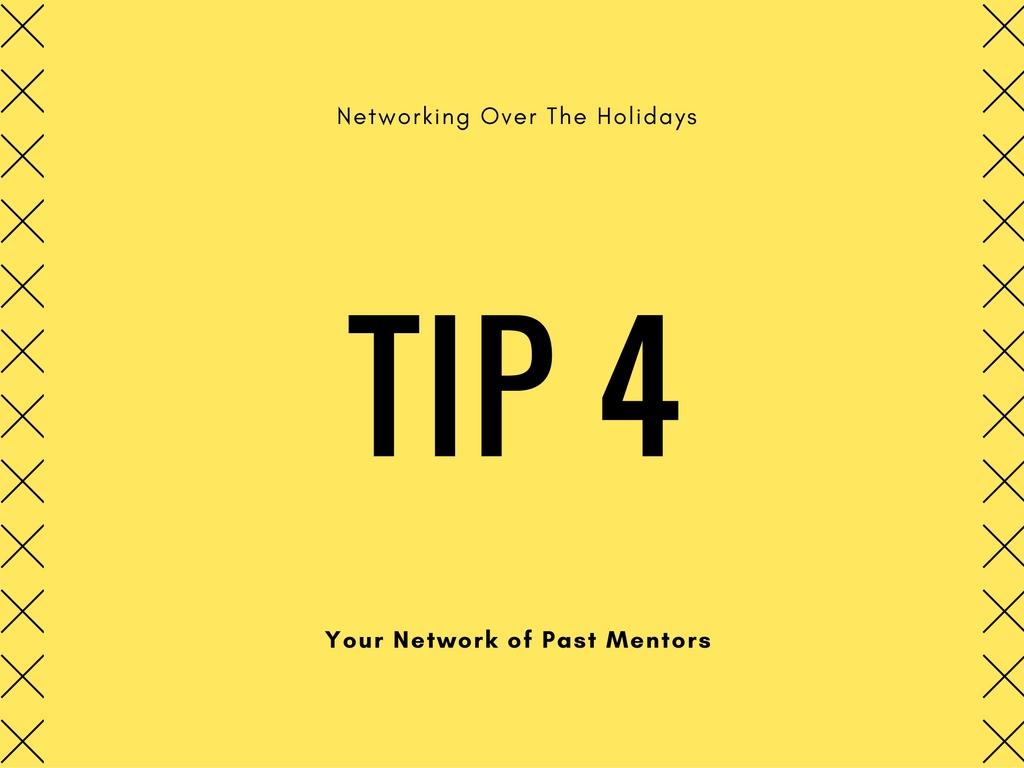 The festive season is great time to reconnect with those people you have lost touch with, and when you have a networking frame of mind then you will use the opportunity to reach out to old bosses, old mentors, colleagues and even old clients.
You need to create a holiday list so you know exactly who you plan on contacting to wish them a happy and enjoyable holiday season, reaching out is a good way of showing them you are appreciative for everything they have done for you in the past, it also has the added benefit of helping them subconsciously keep you in mind for any possible opportunity they like you for.
All you need to do is send a seasons greetings card to everyone on your list, thanking them and wishing them happy holidays. If for some reason you won't be able to send greeting cards, then a quick call or a text message wishing them well will suffice. You need to ensure that you are consistent with looking for reasons to reach out, even if they never return the gesture or call you with an opportunity, they will at least remember and have fond memories of you.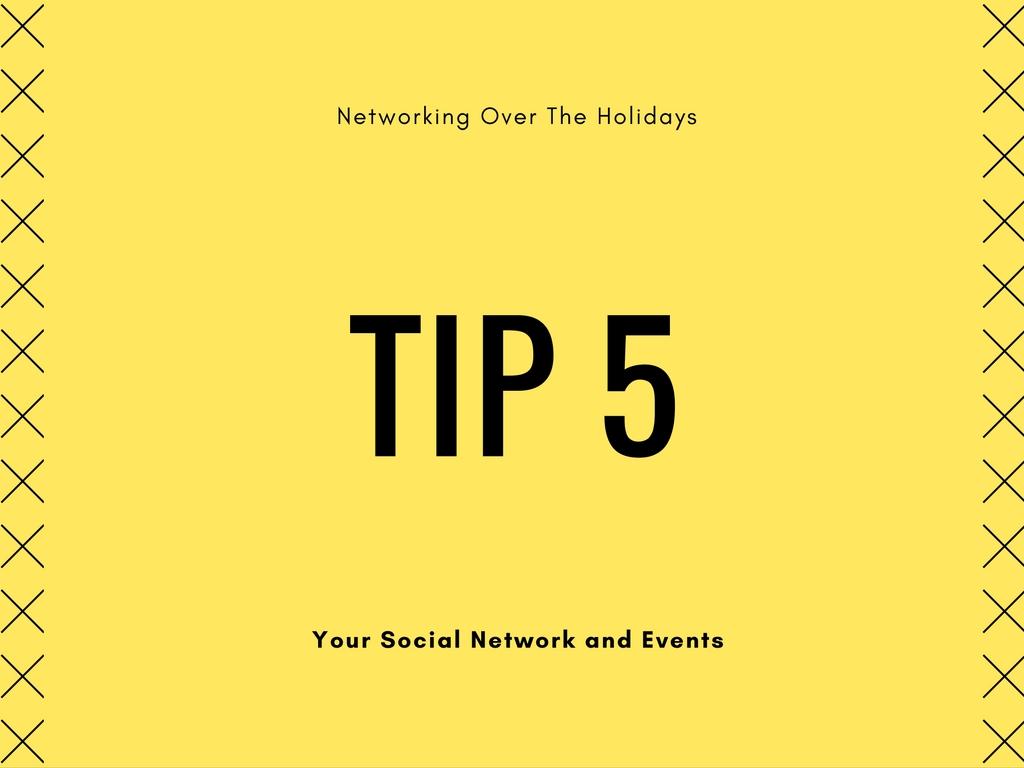 Being the holidays your social media pages are bound to be bubbling with lots and lots of parties and events that you could possibly attend, leave the dancing shoes at home this time though, get on your work boots and see which of these events are relevant to the industry and field you require. These gatherings can be an excellent way to make new connections and build new relationships.
At the events you do manage to attend, don't just be a passive bystander, get involved, try to talk to whomever you can, you can probably manage a conversion with the organisers as well, ask questions and try try to exchange contacts if possible. Not everyone will be willing or even have the patience or time to talk to you, but you have to be willing to put yourself out there. No Risk No Reward.
A vital thing for you not to forget when headed to these events is that you should always have a decent amount of your business cards handy, it shows a level of professionalism when its time to exchange details and instead of calling the number out or looking for a pen, you simply present your business card. Remember don't just go around handing out your card, try to engage with people first, don't be shy to tell them what you do and how well you do, sell yourself enough for them to be interested in you and they will be ones asking for your business card.