The box braids may have ruled the 90s but an assortment of braid styles have taken over. From the crochet wave, to the goddess locs – it's kind of hard to keep up with all the different terminologies. We have scoured the internet to find the correct names for 22 braid styles trending right now.
Crochet Braids:
This is a protective style that encompasses all types of braids that can be easily installed using a crochet pin. It's super quick to do and is steadily becoming the go-to hair guide for many African celebs.
Mambo Braid:
If you aren't afraid of making a statement – these braids are for you. Mambo braids are a type of crochet braids that look very similar to chunky Senegalese twists.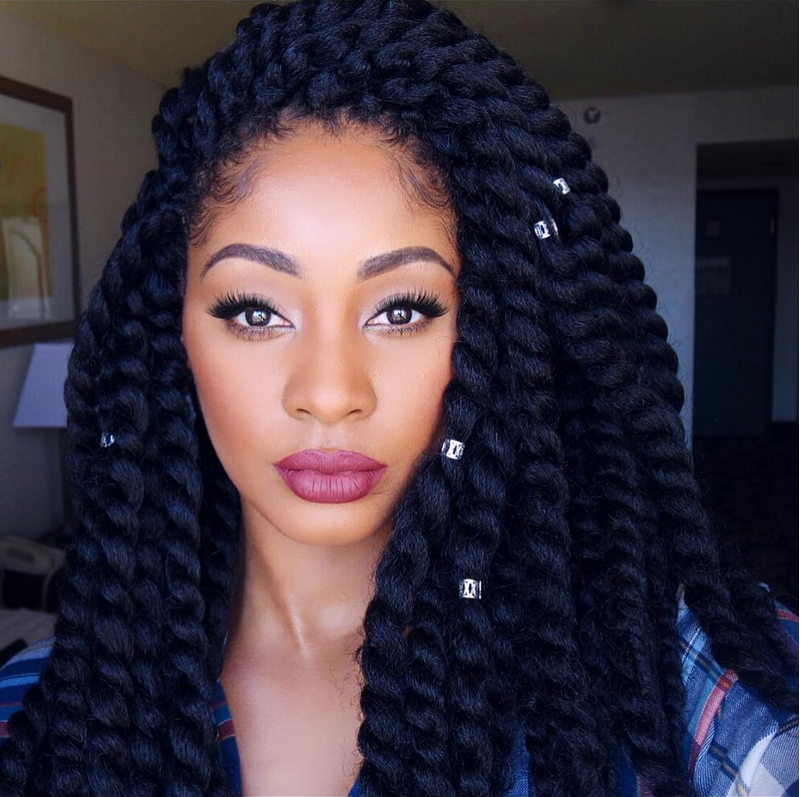 Faux locs have been around for a minute but Megan Good made it trend with her natural looking locs. The internet literally blew up with questions on how she got them looking so real. This style is perfect for anyone who wants the dreads look without having to make the commitment to lock your hair.
Crown Braid:
Simply plait your hair from one side all the way to where you started and fasten with a pin to give you a crowned look. Here's Keke Palmer leading the way.
Box Braids:
Everyone knows this classic braid style. We won't bore you with any more information.
6. French Braid
This style has nothing to do with your edges and is stunning. Note it for its thick look like the 'Didi' style we know about. The inverted style is called Dutch Braids. Check out Alicia Keys' reverse roll and French braid style.
7. Cornrows
We call it Ghana weaving, and Mavins Singer, Di'ja leads with this style. Simple and absolutely beautiful.
8) Fish tail
As with the name, it looks just like the tail of a fish. The messier the braid, the nicer it looks. UK Singer/Song writer; Rochelle is giving us life with her perfect fishtail braid.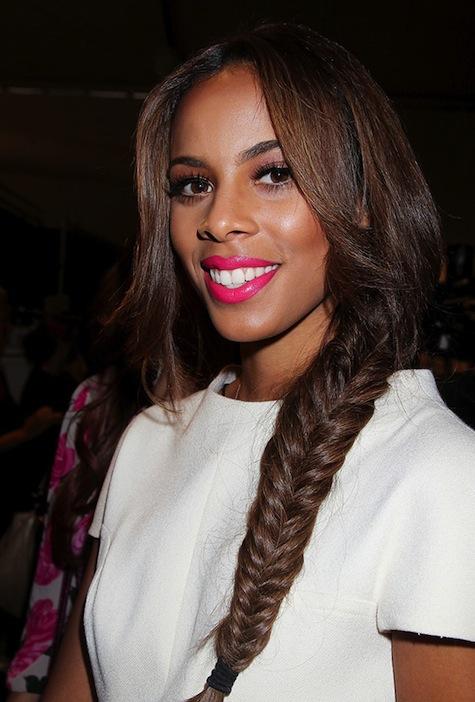 Boxer Braids:
Keeping your hair off your face and looking as fierce as a boxer is exactly how you'll look after making these braids. The ideal style is two cornrows on either side of the head with a regular or fishtail braid. Ndani's The Juice Host, Dorcas Shola Fapson looks simple and chic with this look.
Senegalese Twists:
Whether jumbo braids or as tiny as the one million braids, this hairstyle is very popular and now comes in wigs too.
Triple rose braid:
Part your hair into three at the nape of the neck, do a box or fishtail braid for all three, roll up the first and fasten with pins and do the same for the other two. Simple isn't it? And really pretty too. You can also roll up your hair without braiding.
Marley/ Havana Twists:
Marley twists are perfect as a protective style or if you want to go for that uber-cool hippie vibe, Solange has going on. We love these twists because the older they get, the better they look. Their super big as well, so you won't be sitting down for hours getting them done. Win win.
Kinky Twists:
This looks like the Senegalese twist. But instead of the kanekalon hair, Kinky or Marley hair extensions cut off from the weave. No need to boil, tie or seal the ends and as long as the hair is braided to the last strand, it will be just fine.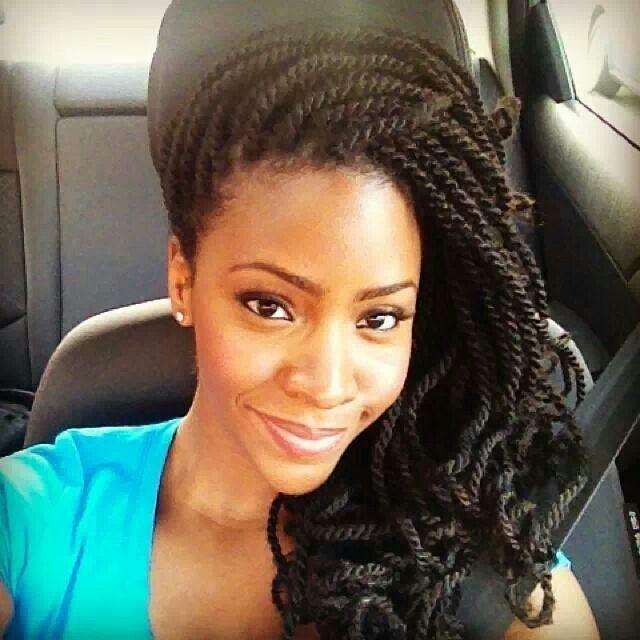 Jumbo Braids: Super sized, super big braids. If you want it big, just say Jumbo!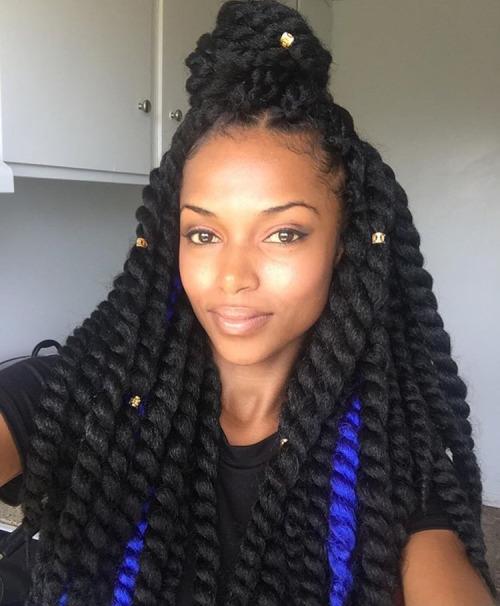 Brazilian Knots: 'Pick and drop' has a new name. This style is faster to do because you don't have to braid all the way to the tips. You just make it to a certain level and drop.
Micro Braids:                                                                                                                                                                                                                                                                           This is the 'one million braids' that are so tiny; you can spend your whole day at the salon if you want them long and really full. However, they are very easy to loosen, you don't have to worry about that. But be careful about your edges with this one.
Bob Box Braids: No we didn't say box twice by mistake. Box Box braids are shorter version of box braids, cropped to form a bob at the base – framing your face perfectly.
Braided Bun/Ponytail:                                                                                                                                       This style is perfect if you don't want to get your hair in your face. Keri Hilson looks pretty adorable with this look. We love.