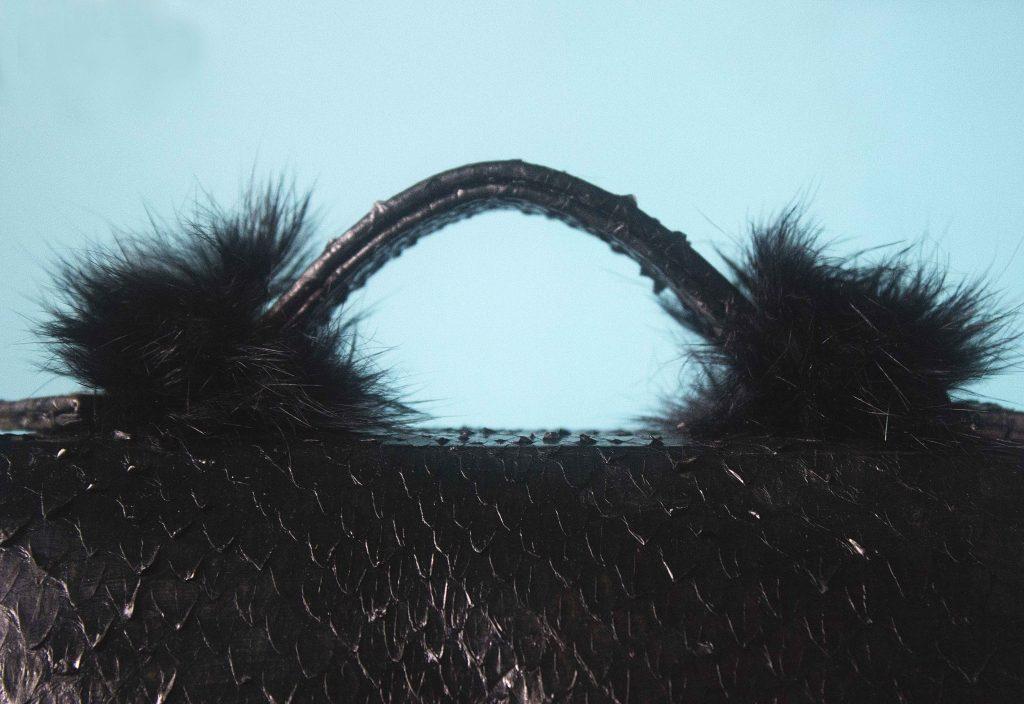 There is something about a Zashadu bag that makes you stop to give it a double take. Exquisite leather paired with rabbit fur will do that to you. Sitting in the home of the woman behind the bags; Zainab Ashadu – you can almost see why her latest collection was coined 'An extraordinary life'. Large photographs adorned the walls like wallpaper while art, books and vintage magazines filled every corner beautifully. You instantly get the feeling that you are in a very special place that was made with a lot of love and attention to detail – just like her bags.
In just six years, Zainab has managed to make Zashadu a household name with her Made in Nigeria luxury purses. We spoke to her about her creative journey, her process, the challenges of local production and more.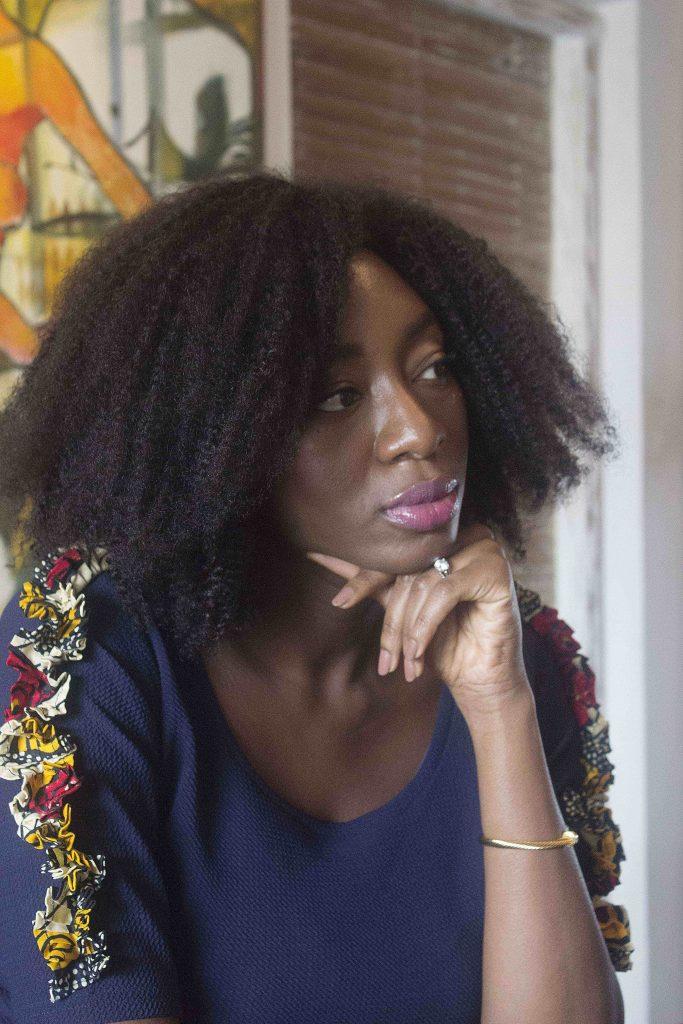 What led you to become a bag designer?
At the age of 8, I developed an interest in a particular handbag; and it stuck in my mind which was odd because I wasn't particularly a girly girl.  Getting older, I had a lot of interests –  I was an actress for a while, and then I went into architecture, languages, styling, modeling. But as I explored these interests, I got to the end of each of them wondered – what next? And then one day I ran into a friend who asked what I was doing and when I told her, she was surprised because she had always  thought I was studying fashion in school because of the way I dressed.
[epq-quote align="align-centre"] "I realized it was my own bag that was missing from my collection that I need to create".[/epq-quote]
So after that conversation I began to think towards exploring the passion I have had for bags for a long time. I always liked vintage bags and I had amassed a large collection of 200 bags by the time I was 21. The idea of a bag lasting 30-40 years was cemented in my head and as I kept on collecting, and kept thinking there's this one bag that I cant find. Then I realized it was my own bag that was missing from my collection that I need to create. And then I decided to go back to school. I went back to the London college of Fashion and took up a short course in the evening classes and I learned how to construct bags. And then I did an apprenticeship with another handbag designer and that taught me a lot about the business side, and a lot of other things I needed to learn that are invaluable to me and that was it. The more I explored the more interest I had in it unlike my earlier pursuits, it never ended and here I am today.
Who is the Zashadu woman?
She is a leader in her field, more style led than fashion led, drawn towards structured looking things and very simple aesthetic. She's between 27 and 55.
What cultural influences, if any, do you draw from?
Being from Edo State, there are cultural influences I draw from like for a specific collection, my grandmother who used to be a weaver inspired me, so I mixed weaving techniques into traditional leather techniques and that was a very nice collection. And also, the myth of the python has also inspired me. In my village, the python is revered and respected as an animal, not hunted after. There is a story of how the python saved them from a war and all. So I draw inspiration from things like that.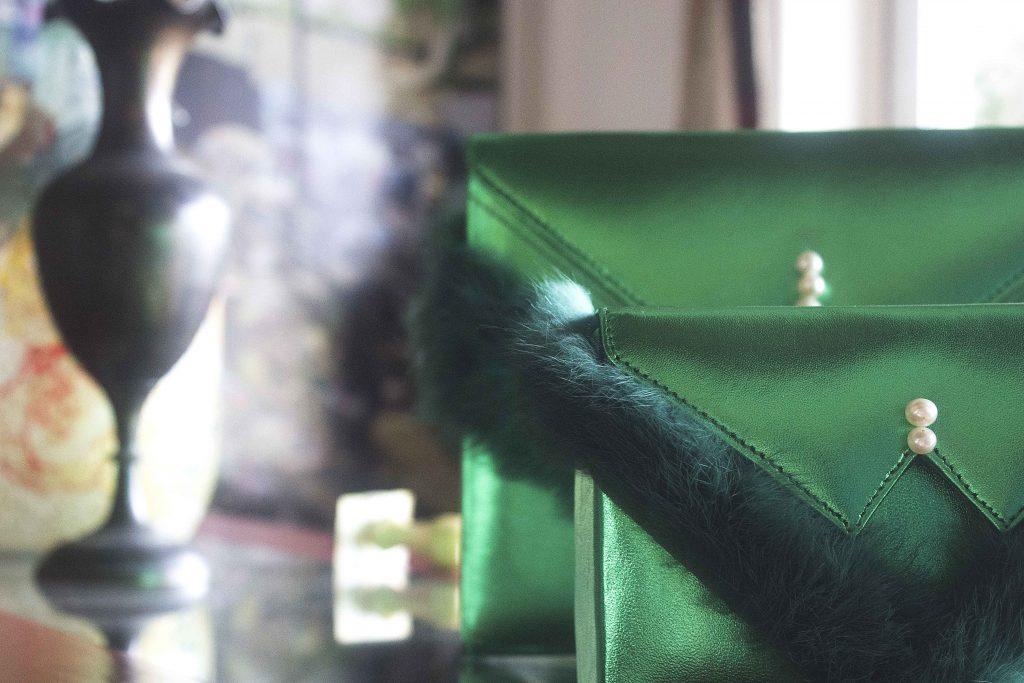 What is your vision for the brand?
Well for now, I am more interested in developing the training aspect of the whole operation. For example it takes 3 years to train as a Zashadu artisan, 5 days a week, 8 hours a day. It is very labour intensive and it is miracle I have artisans who are working with me and wish to be trained because we are not exactly known for taking care of our artisans the best, or upholding them in any kind of way and though there isn't anything protecting them from bad employers, we will not take advantage of that. And there is a growing need for more artisans and also for people to be employed so I want to expand that so I can take more people on and pass on knowledge from the masters currently to new artisans and going some way to creating solutions to problems we have in our society. It is a real source of pride for me to continue to create employment and change the perception of  'made in Nigeria' .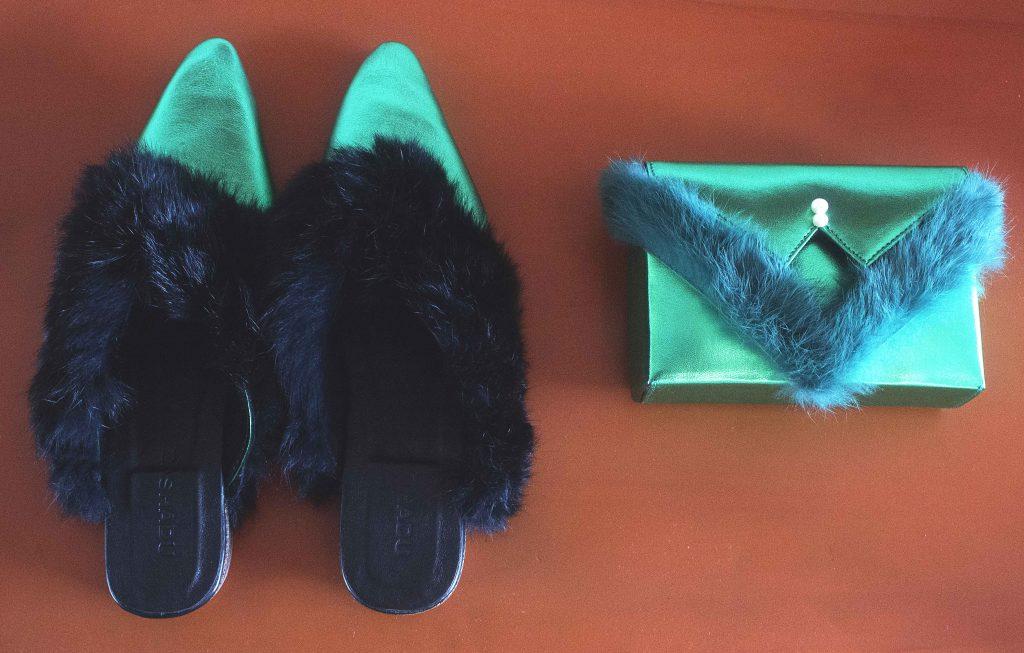 Would you say your brand is unique because its made in Nigeria?
It is human beings making things, and it is not magic. People are pleasantly surprised to know that it is made in Nigeria. It makes me feel proud.'The Made in Nigeria' slogan is very pretty,  because it hides lots of things. Yes, you should buy Nigerian but there are many things that prevent there being certain quality or standard of that goods that makes people not want to buy Nigerian. If we can start up a conversation and we could get people to start looking inwards but I think it is much deeper than that. But you live in Nigeria and through all the bad experiences we have had it is good we are also connected by something positive too. It actually makes a difference and is good for people's wallets too.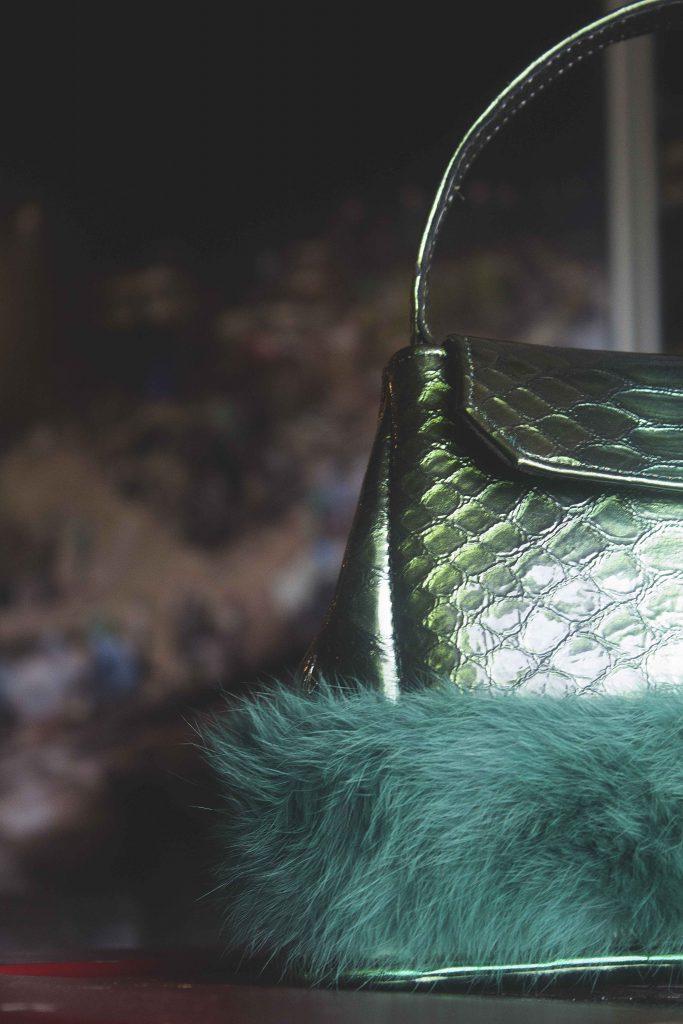 How do you think Social Media has helped your brand?
I find social media a very important tool for freedom. I am attracted to things that are classic. Social media helps a designer think differently, find my voice and express my brand in a way that I want to. Of course you have to be smart and the ability to communicate directly with our clients, is wonderful to be able to show different aspects of the brand and advertise in a minute, catching attention.You also have to be conscious of the social environment on social media before you post. I love and enjoy the fluidity of social media.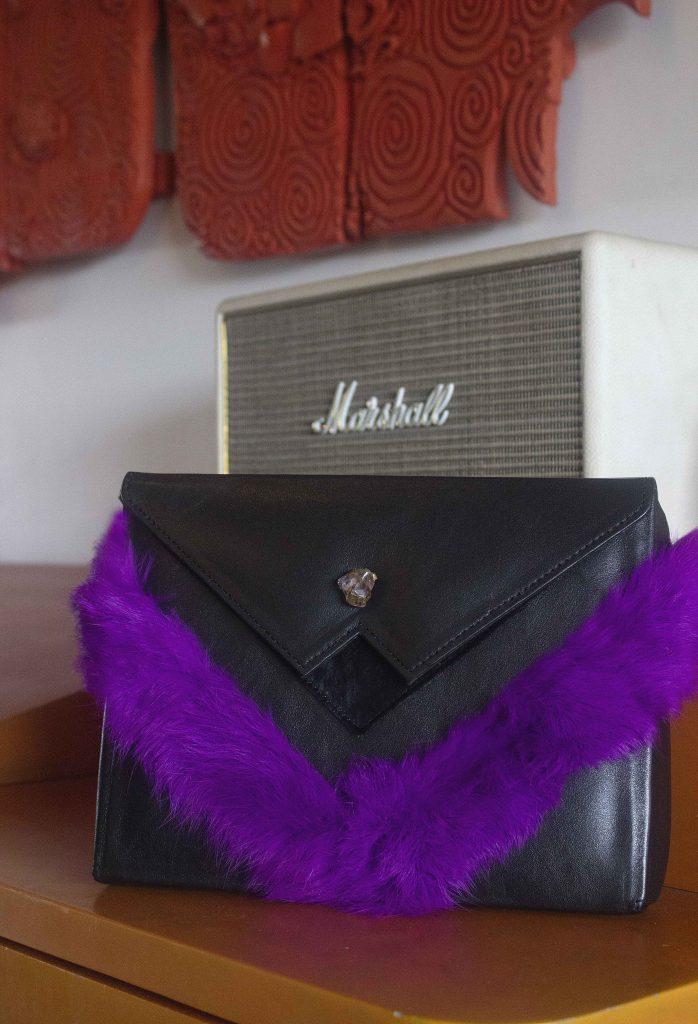 Tell us about your signature leather
Nigerian Leather is really of good quality; we are 7th largest exporter of leather in the world because of the nomadic rearing process and our traditional way of processing of the leather. We at Zashadu get our leather from the tanneries in Kano. We work with them directly.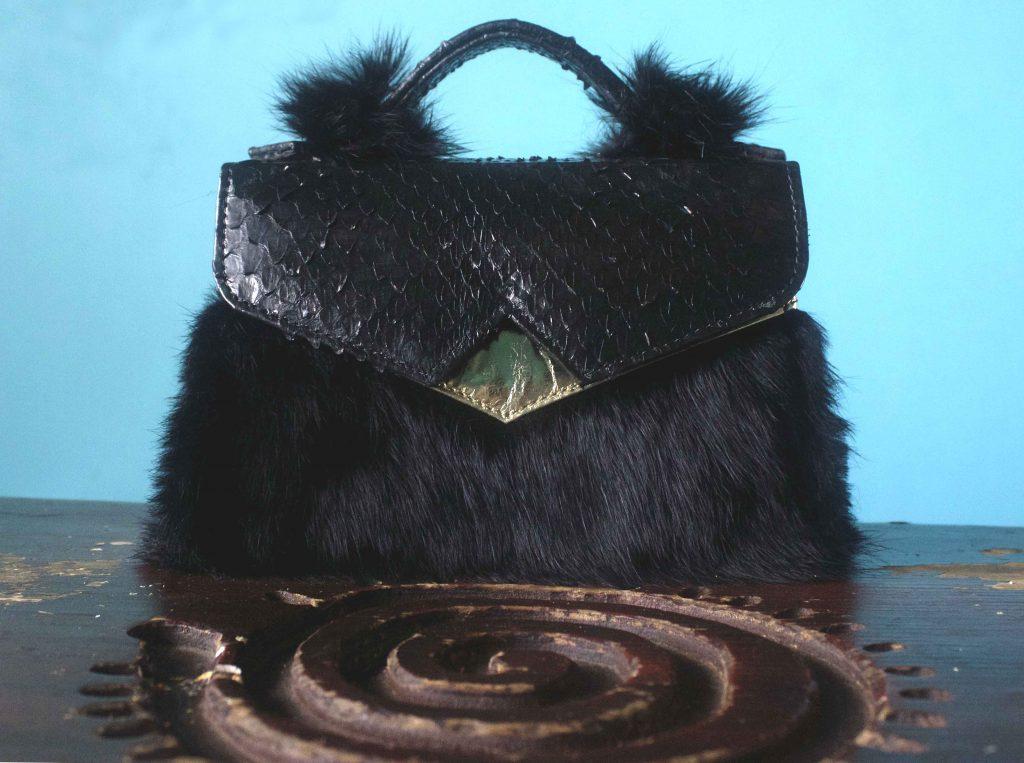 Who are your role models?
My role model really is my mum. She has influenced my style a lot. Growing up she looked very clean but sensual, classic but modern – a very simple aesthetic. She really understands her beauty so she knows what and what not to play up, very consistent, glamorous but not afraid to get her hands dirty. She has taught me everything I know about quality, peace, understanding, and everything I stand for right now. Diane Von Furstenberg is also a role model for me in the business world. There is an earthiness about her that I like a kind of diving into the deep end she seems to embody and taking advantage of situations she has been put in and also building an empire, being beautiful and womanly at whatever age, enjoying her life, her marriage, living a fulfilled life. That's is my definition of success.
[epq-quote align="align-centre"] "Reading is my first love and it really allowed me to dream and this creeps into collections".[/epq-quote]
Finally, what inspires you?
I am inspired by beauty a lot. I seek it in everything; I always try to find beauty in every situation. I like to balance things. So I like to be glamorous and go out but I also like to make things happen and love to see the input I have put in something. Reading is my first love, and it really allowed me to dream and this creeps into collections, like I have created a bag for a specific character; 'The Ice Queen'. Also film; music, art, my house, traveling, eating…in all I am inspired by life, really, I am really grateful to be alive and I believe life is for living.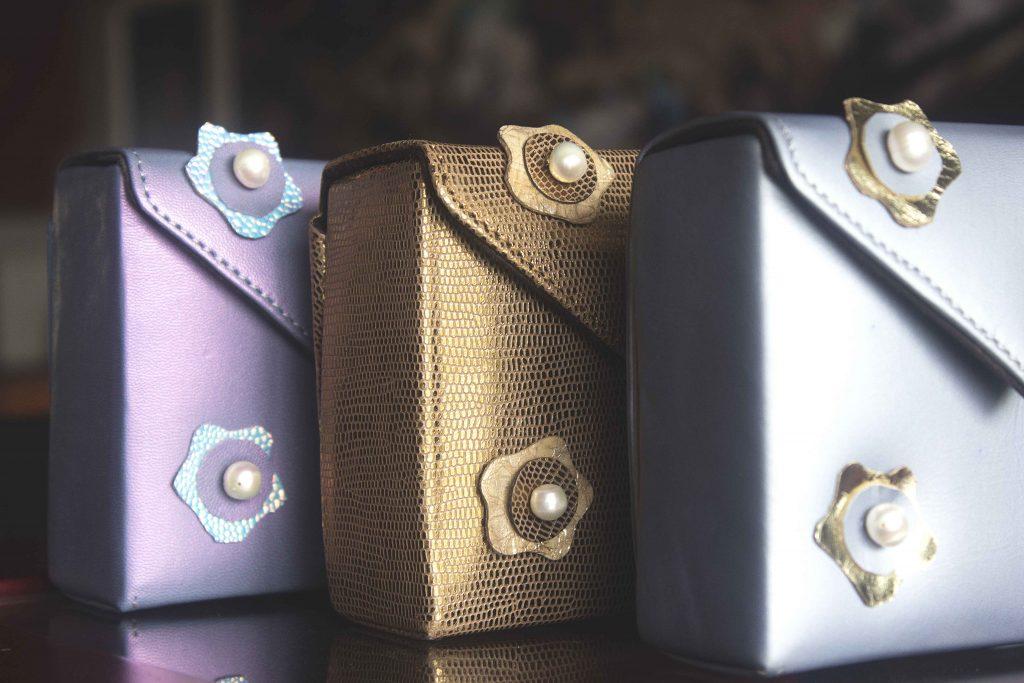 ---
Photography by Doute Adukeh 
To shop Zashadu, visit www.zashadu.com
Follow them on Instagram: @zashadu