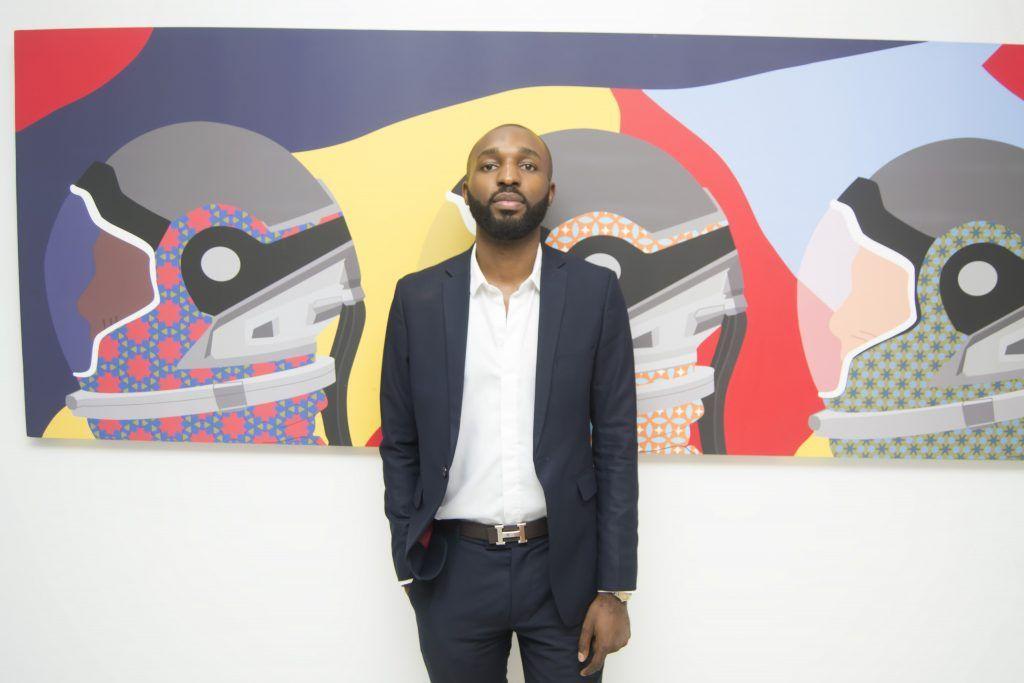 The Artist: Dennis Osadebe
Many words come to mind when you first encounter the vibrant work of Dennis Osadebe but Africa is usually not one of them. The artists bold and colorful mixed media works have closer resemblances to pop art and graffiti than what you would expect African art to look like. But it is this very expectation that Dennis Osadebe tries to dispel as he challenges the very notion of Africa in his first solo exhibition; Remember The Future.
Walking into the Red Door Gallery where the exhibition took place, you are greeted by a mannequin dressed like a very cool astronaut with sneakers, a face cap and a colorful signature Dennis Osadebe print shirt. If this does not peak your interest, the surrounding art works with people wearing matching helmets most definitely will. You can't help but become intrigued to find out exactly what the artist is trying to say with his art.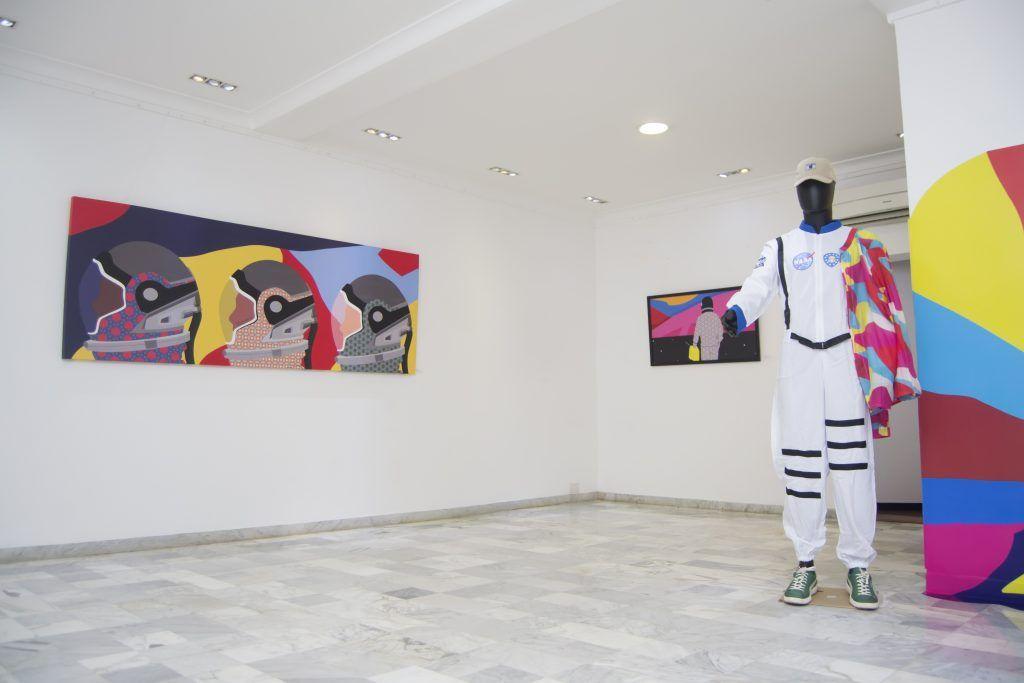 Almost as if in anticipation of these burning questions surrounding Osadebe's work – he answers it in bold text with a succinct paragraph about his work. This artist statement puts the work into context as you realize that although his work is far from traditional, his themes aim to question the realities about Nigeria's contemporary society, including those of power, class and gender whilst suggesting possibilities for the future.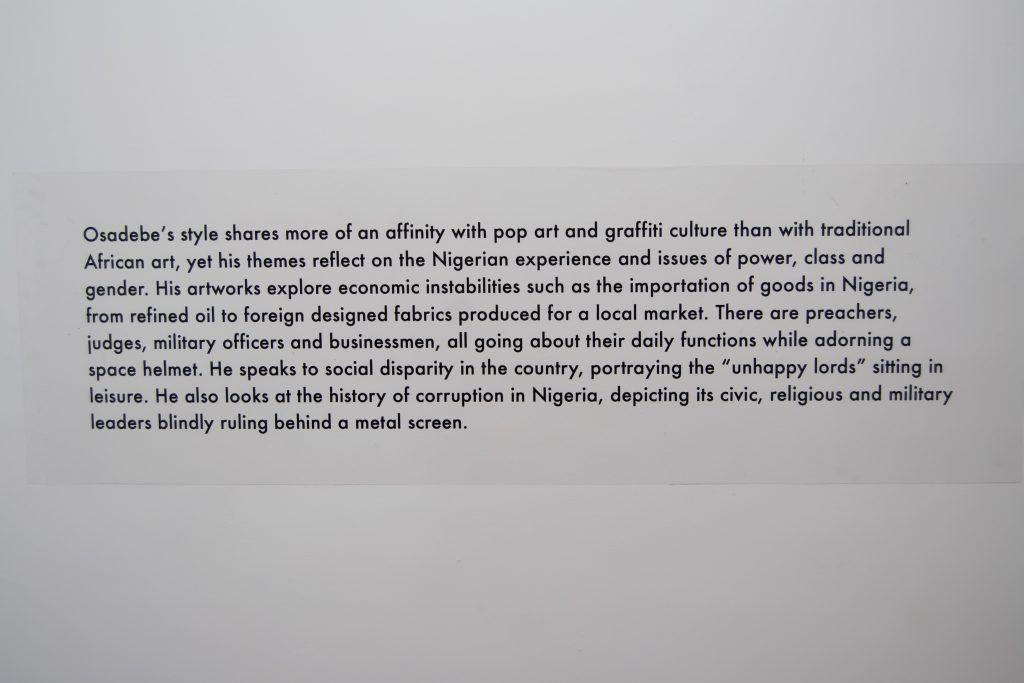 A recurrent theme in the body of works is Helmets. The use of the helmet in Osadebe's works propose an idea how technological advancements have allowed us to isolate ourselves from the world around us by affording us the possibility to create and curate our own independent experience. Yet, the helmets are also used metaphorically in speaking to us on the importance of protecting ourselves from the infectious need to conform, a theme central to Osadebe's work.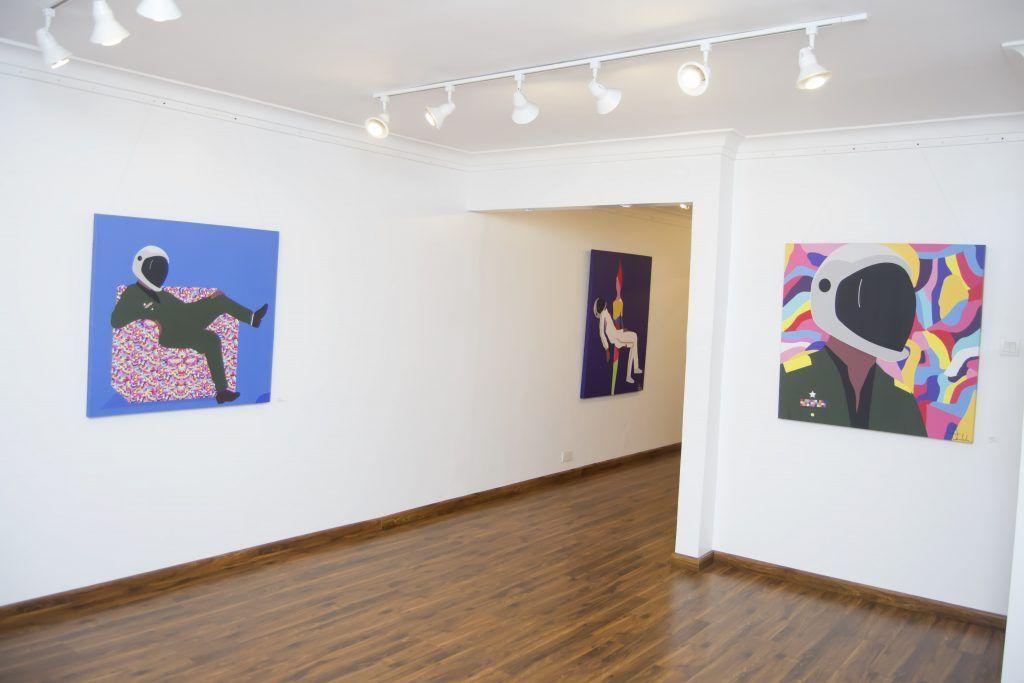 Speaking to the artist, he explains his inspiration came from the part of the brain called 'neo cortex' which is the part of the brain that processes thoughts. Seeing as this is the most functional part of the brain  – Neo Africa challenges the entire notion of Africa by asking poignant questions. He says;
"I think it is very limiting for a certain type of Art to describe African Art. People look at my art and say it isn't African and my question is – what is African? My art is African but it relates to a different demography. I grew up watching DBN with color boards on the TV screen and I took it in as a kid. I can't lie and paint women in the market because that was not my reality growing up".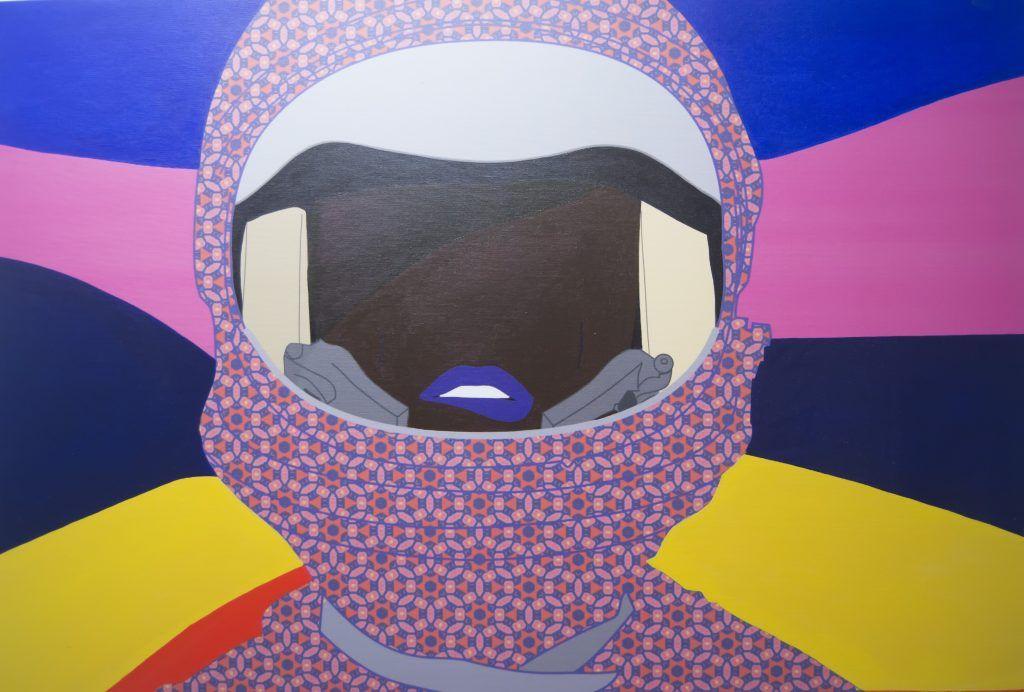 The artist is highly inspired by the art of technology and how advancements has given hope to the world. He uses his art to explore how advancements in technology have moved the world forward and what this means for countries such as Nigeria. He questions whether Nigeria's new dream to go to space in the near future is a valid one and to what end will we see this 'new' reality being impactful to the country.
Even Osadebe's creative process reflects this inspiration as he creates works digitally and then paints on it. According to him, technology is already part of art and life, so it only makes sense for his art to be a true reflection of the times we are living in.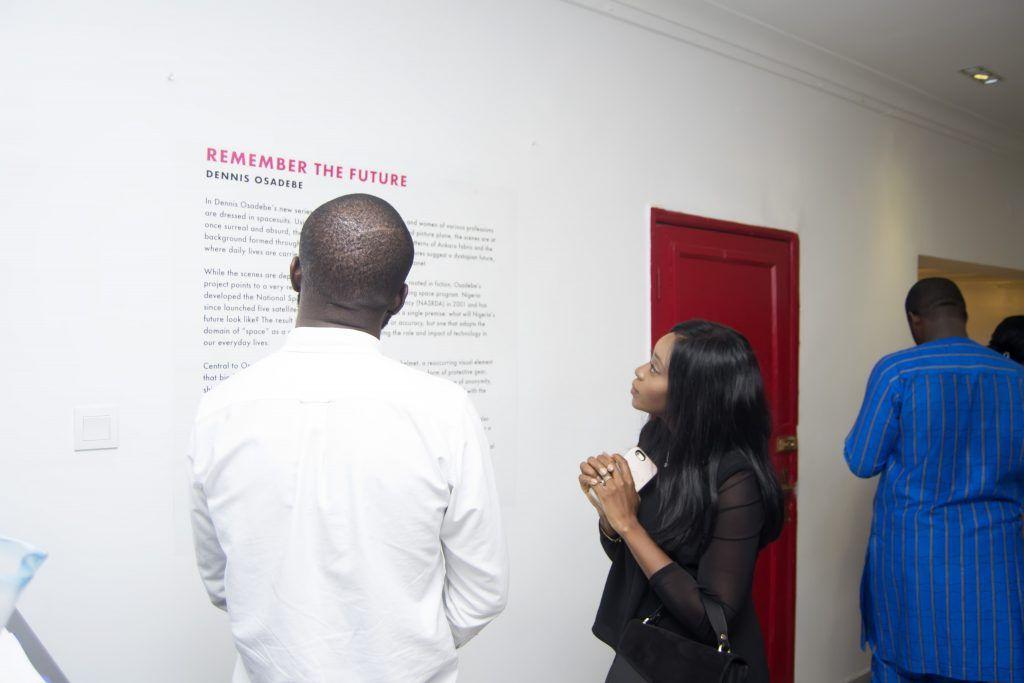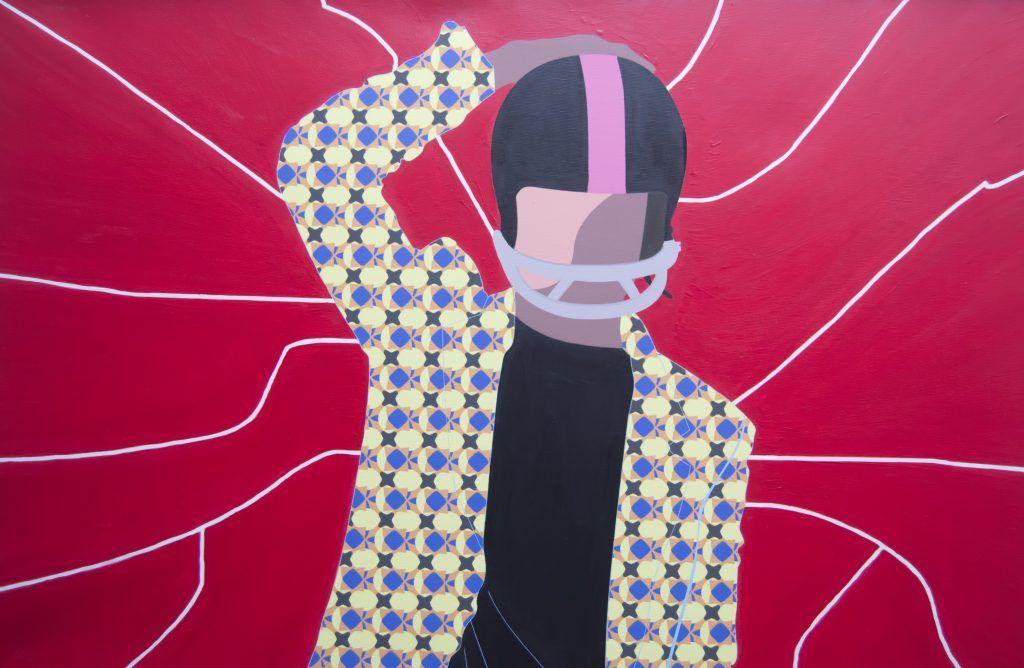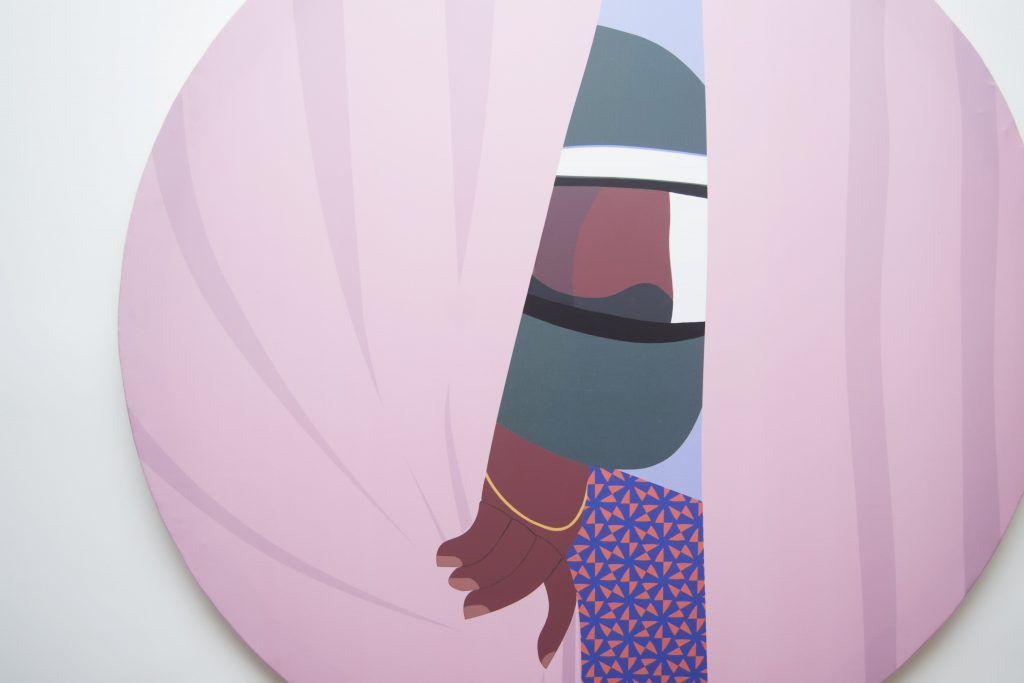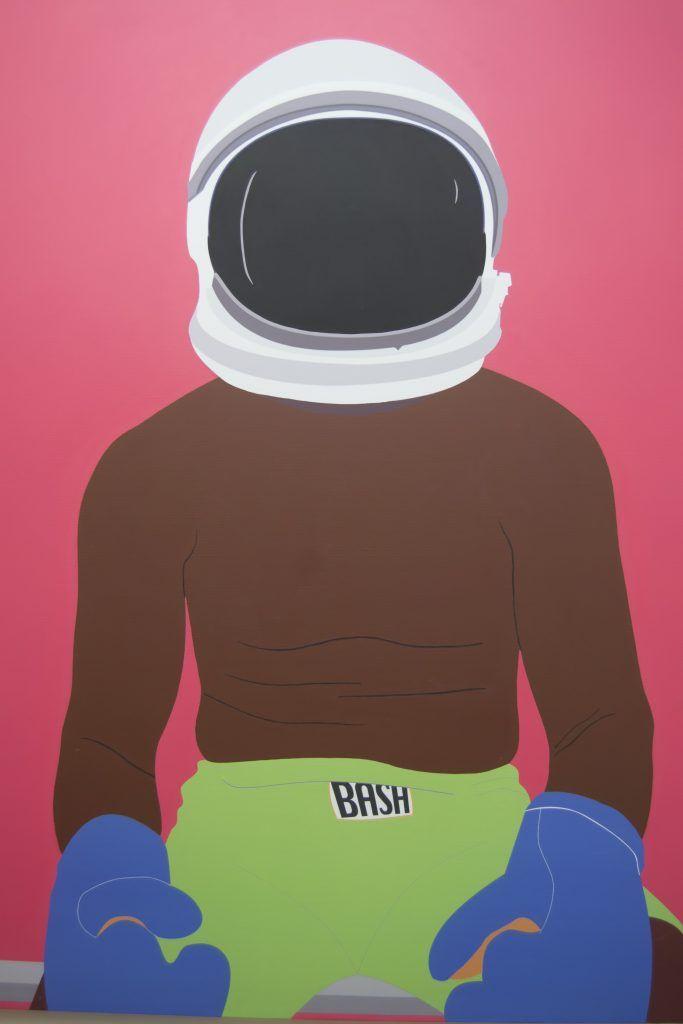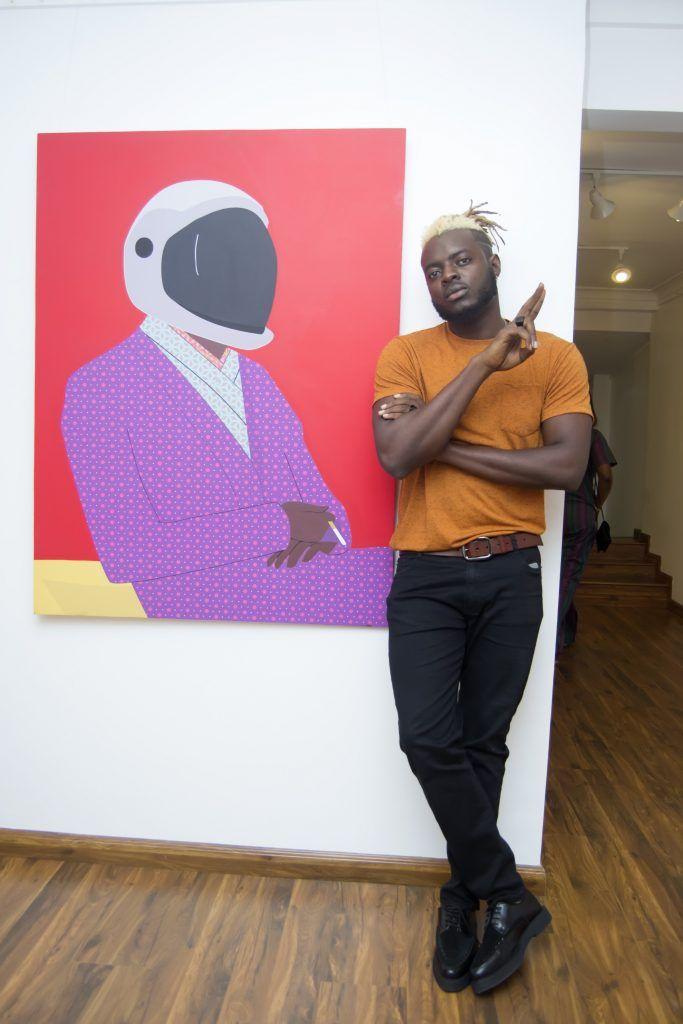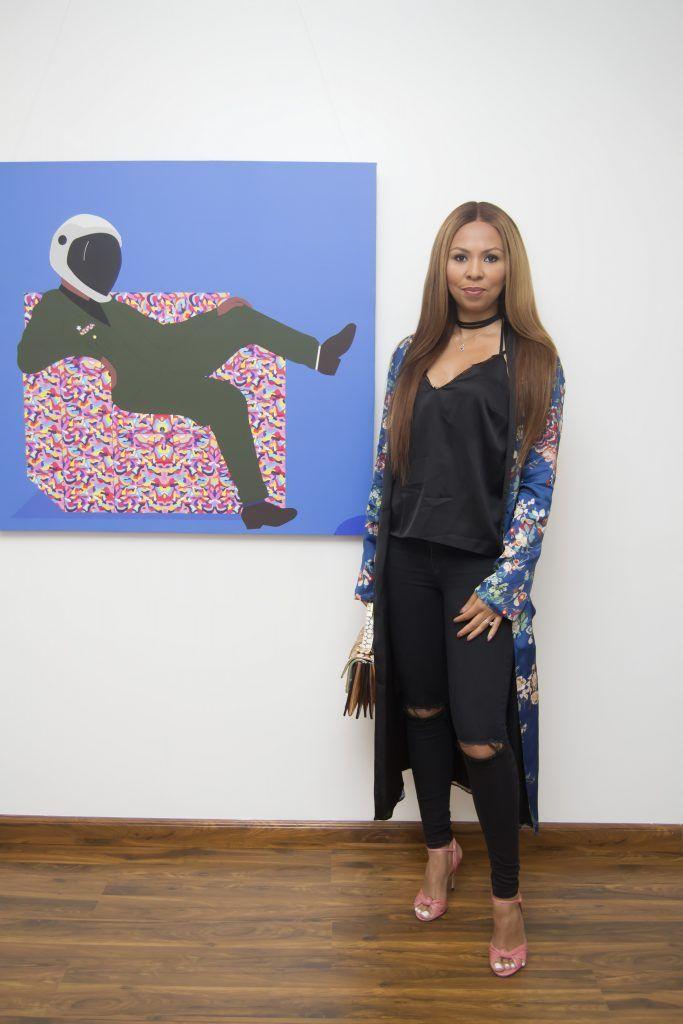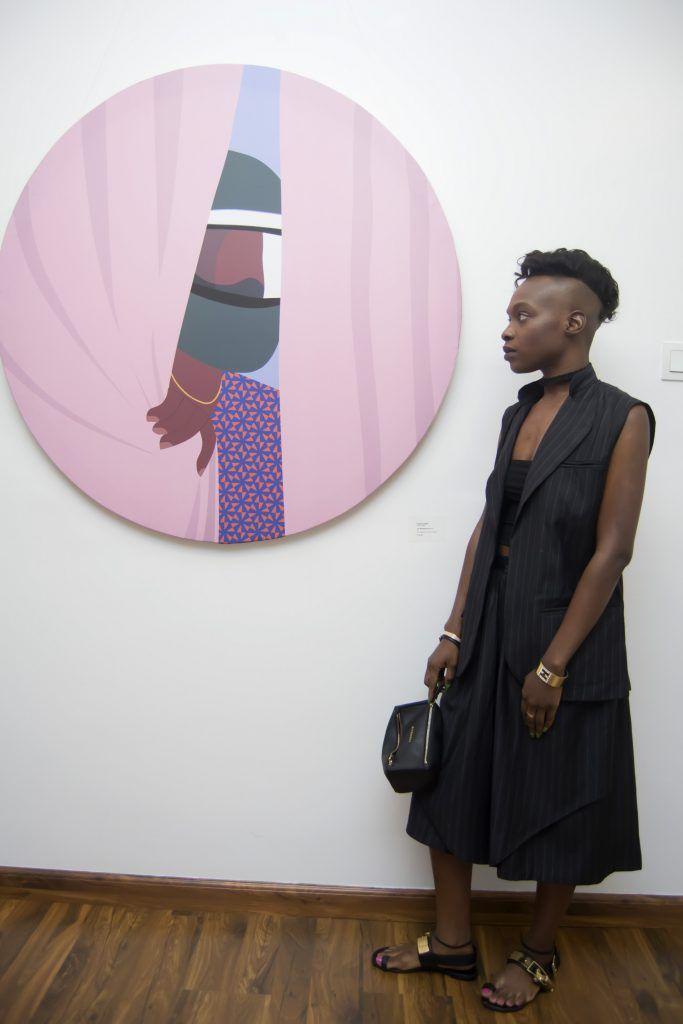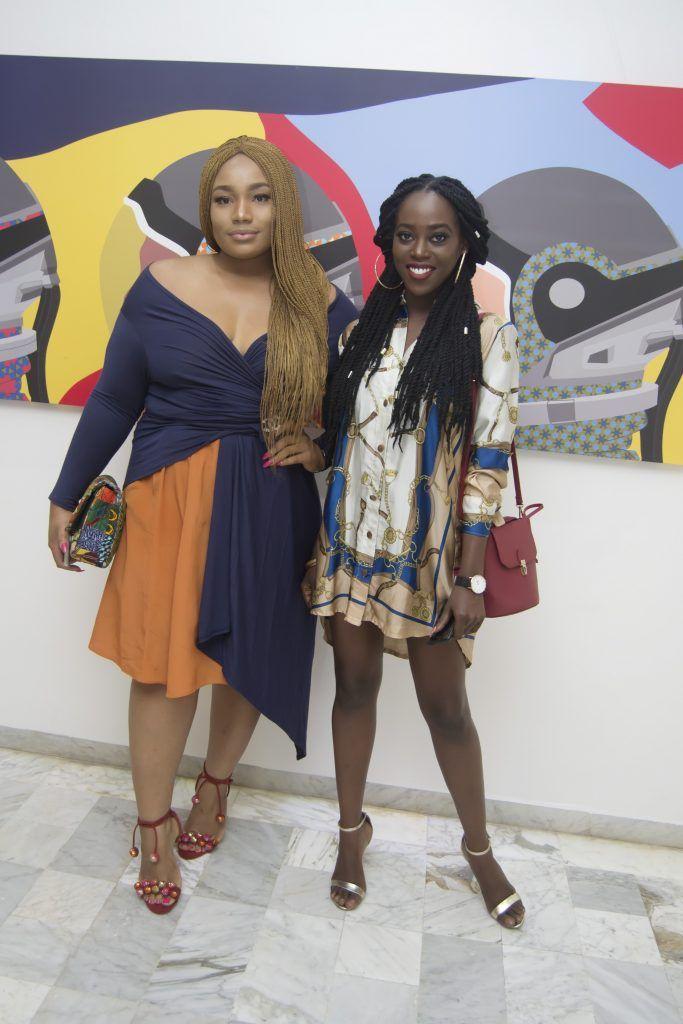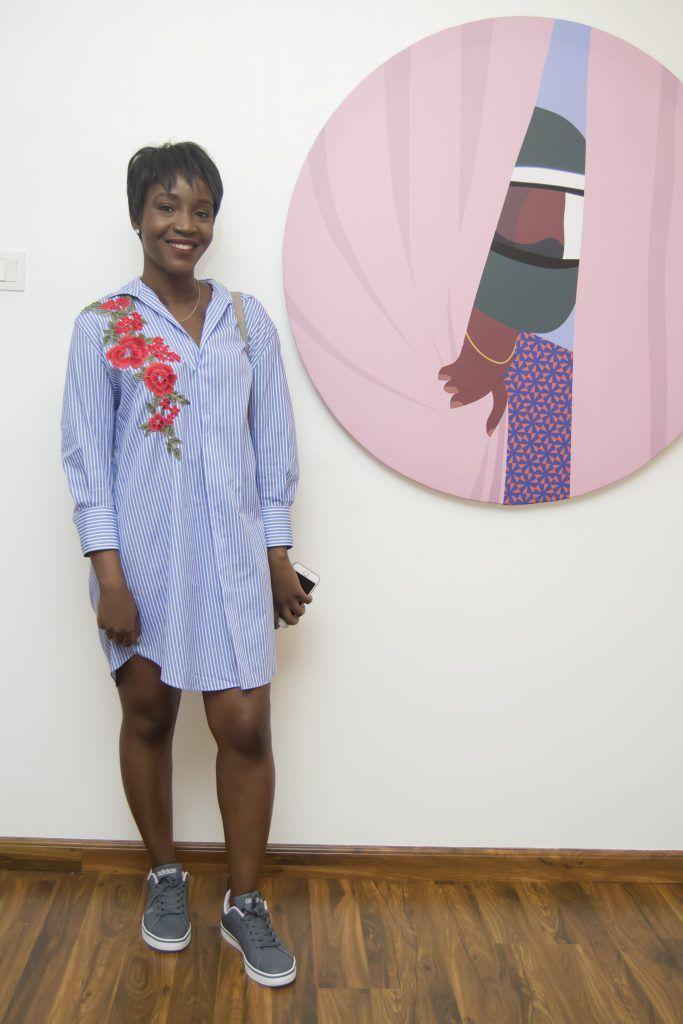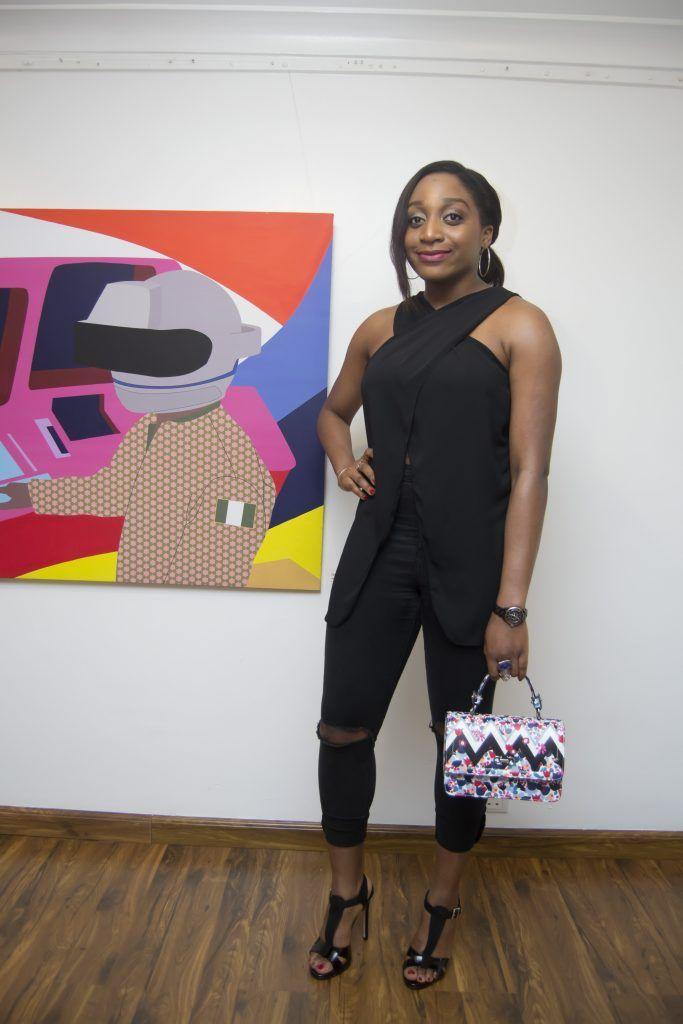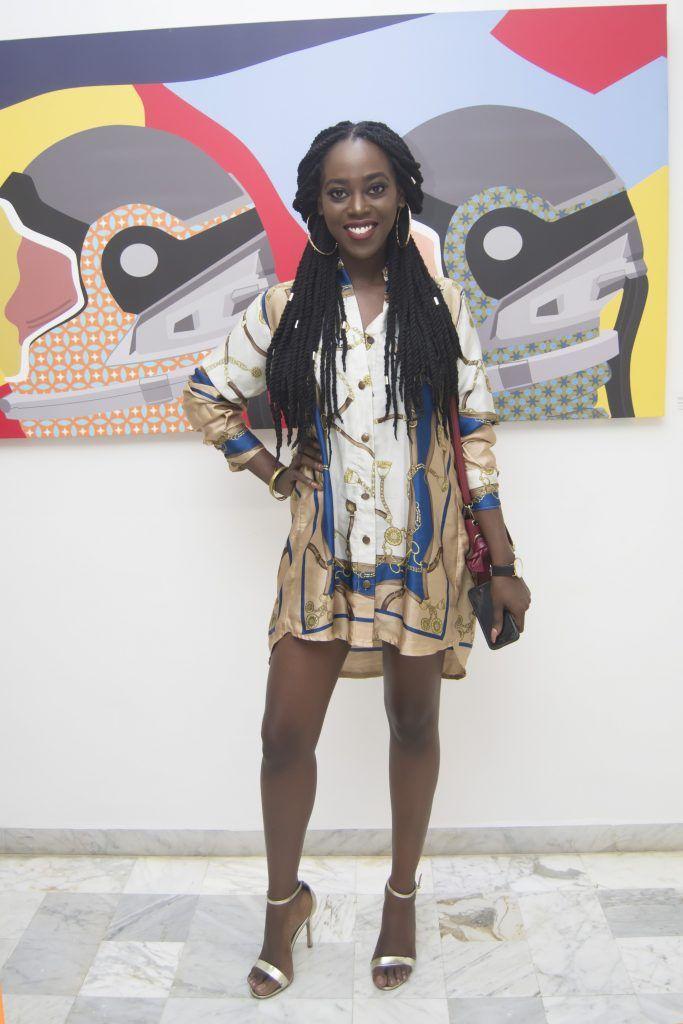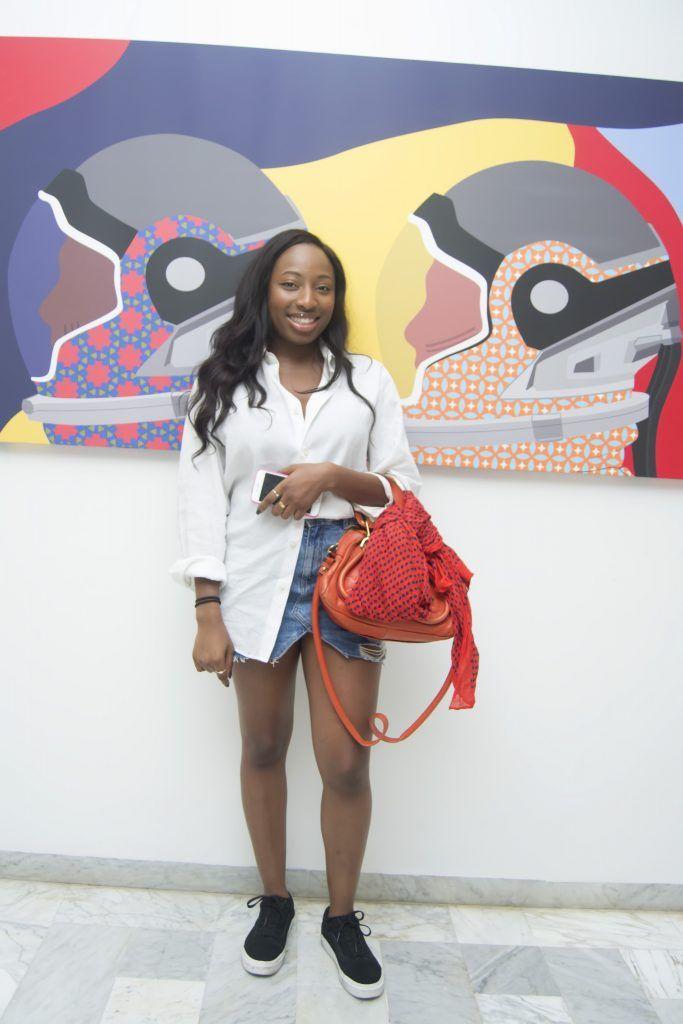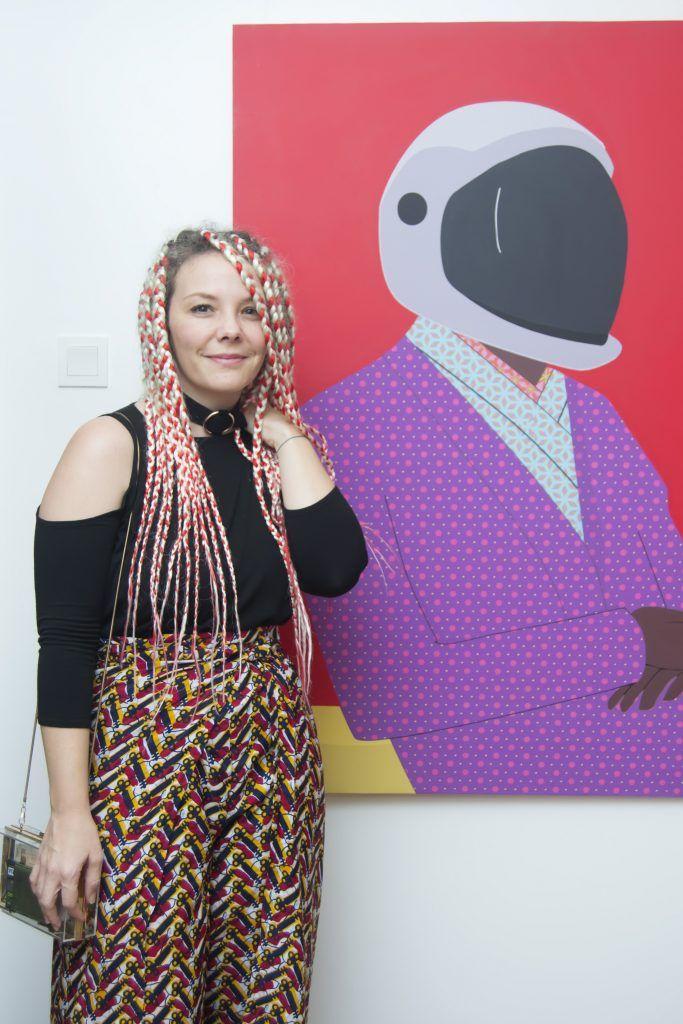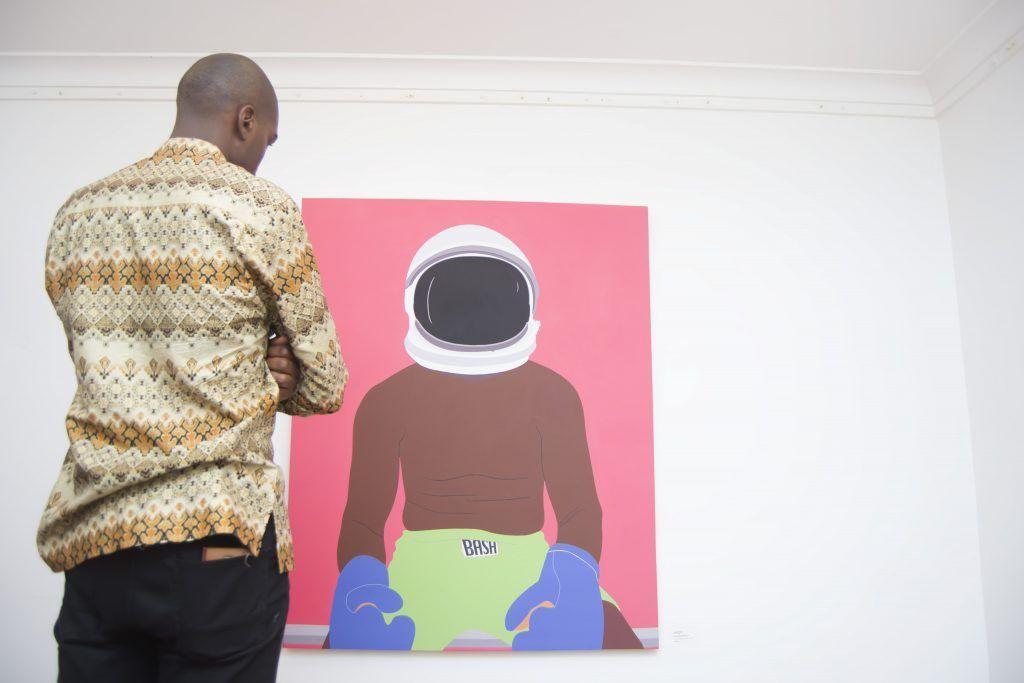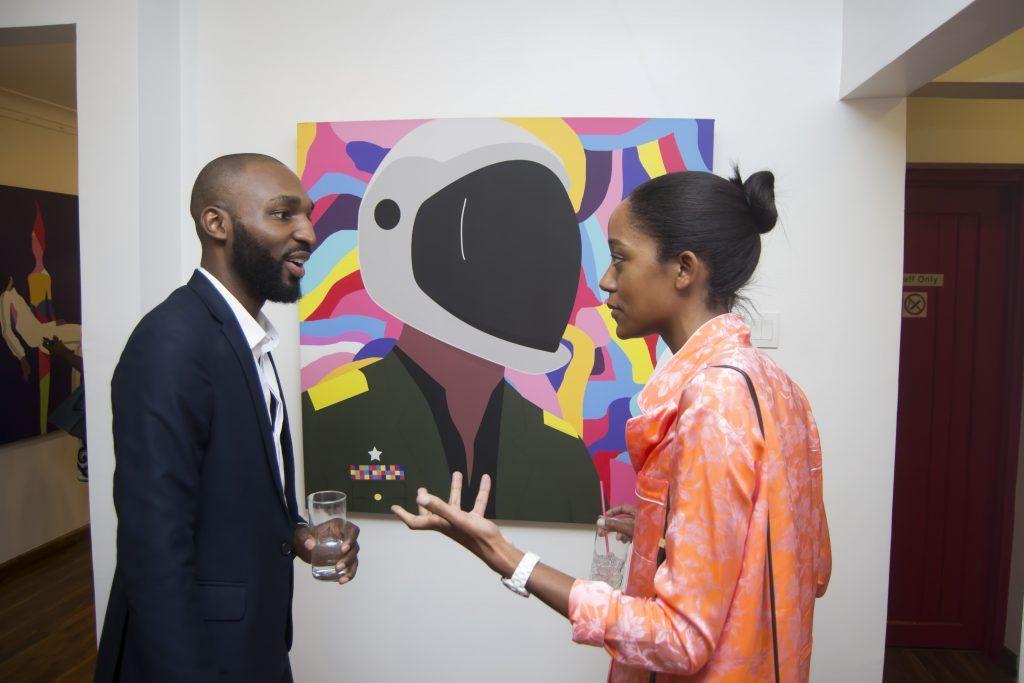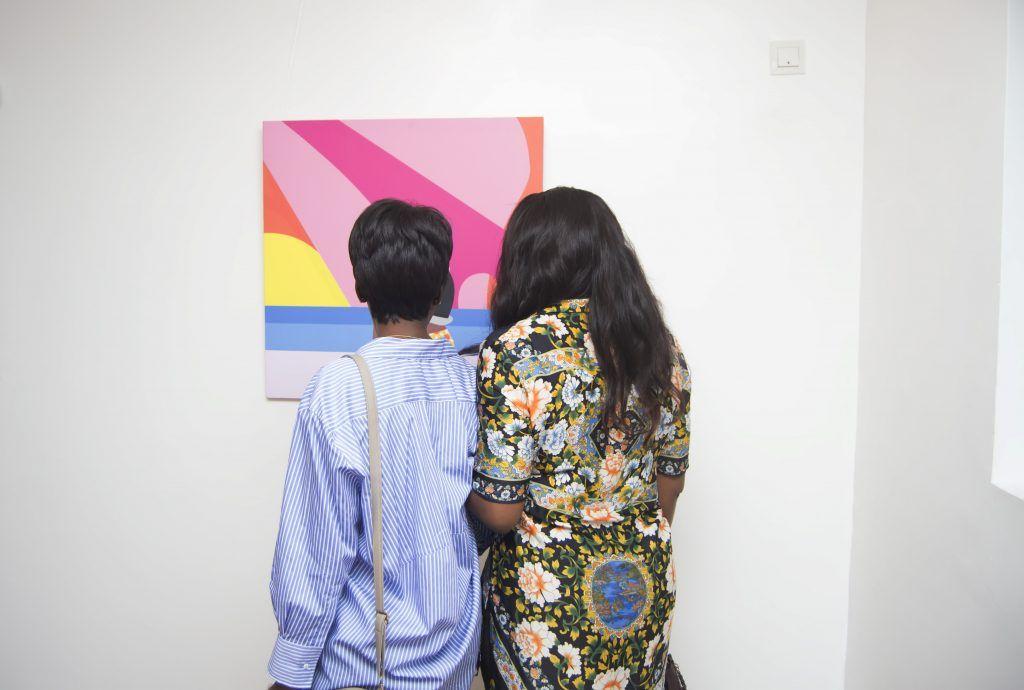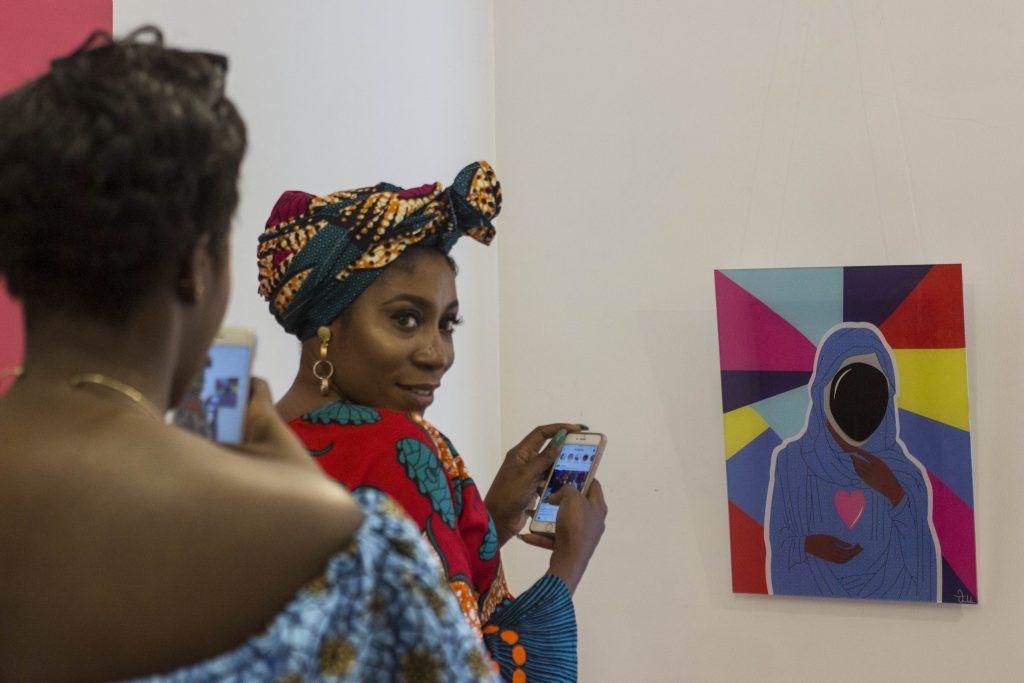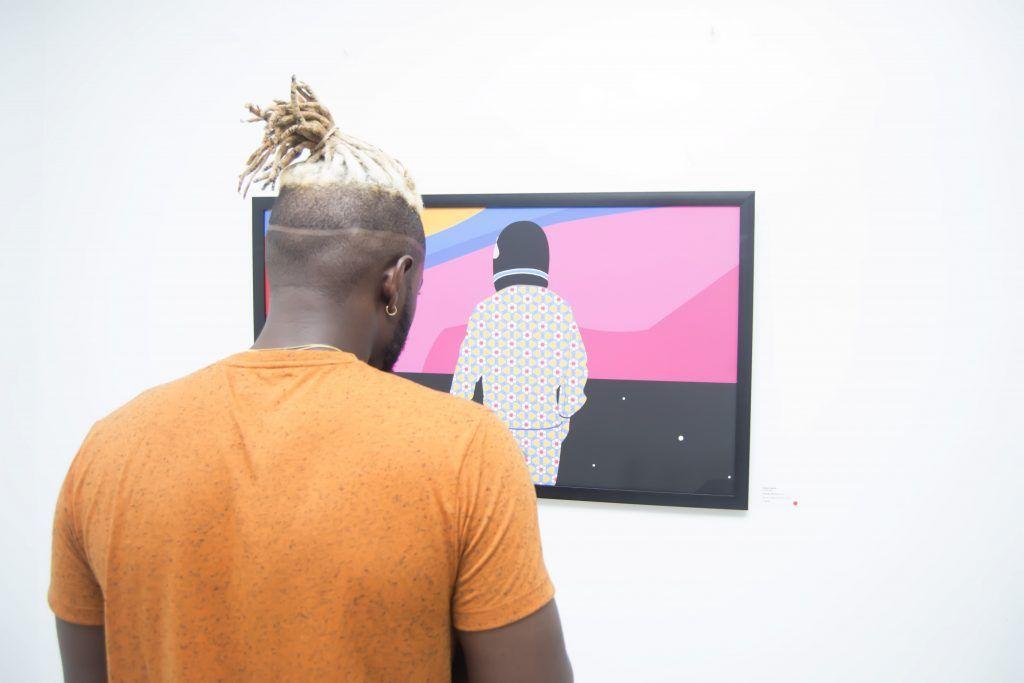 There are many words that come to mind when you first encounter Dennis Osadebe's vibrant work. And after this exhibition, Africa will certainly be one of those words. A bright and colorful Africa that constantly pushes past stereotypes, forming a beautiful identity through brave and thoughtful artists like Dennis Osadebe.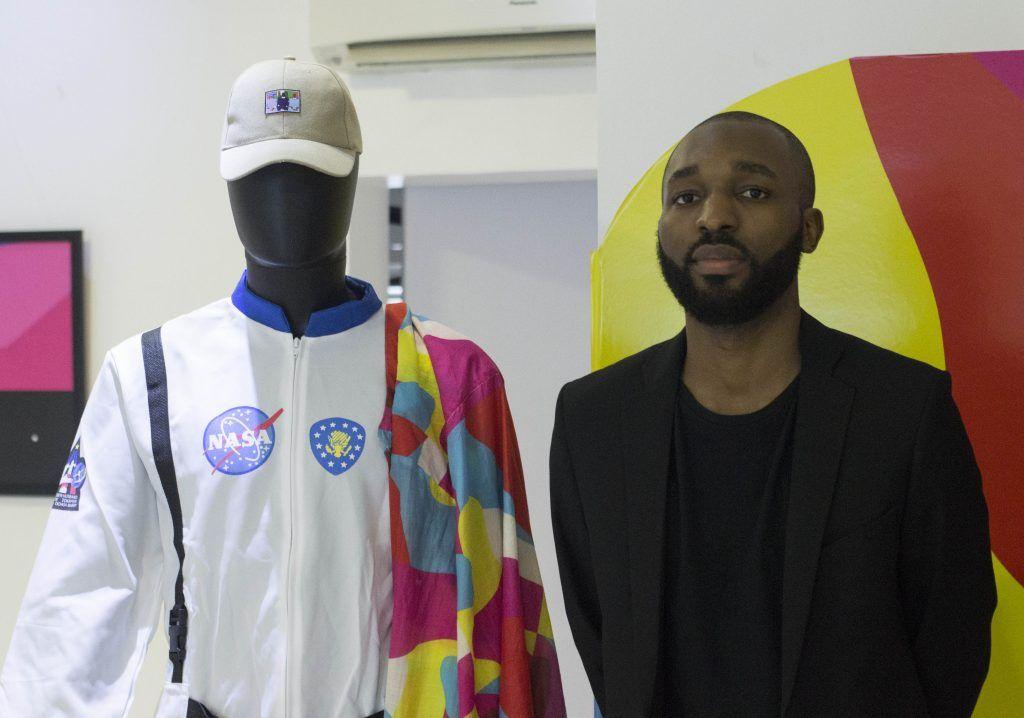 [epq-quote align="align-right"] "My way of expression is different and it should be allowed. I am an artist and I want to be accepted. This is why I incorporated helmets into all my work because I feel like Nigeria is a very conformist country and kind of forces you into an idea – so the helmet is a metaphorical way of protecting yourself from that and allows you exist in your own space" – Dennis Osadebe [/epq-quote]
To keep up with the artist – follow him on IG: @dennisosadebe
---
Ndani Lifestyle Photography by @olupitanolusanyaphotography