First off, I would like to state, I'm not crazy and no human was harmed in this experiment. Also, before you look at me crazy, we've all tried pretty crazy things for the sake of beauty. Toothpaste for pimples, milk of magnesia as a primer.. and now, Head & Shoulders.
When I think of Head and Shoulders, I think of my dad. He had bottles and bottles of it lined up in his bathroom and that's really as far as my relationship with this shampoo went. However, recently, I have been scouring the internet looking for solutions for my skin. You see, once upon a time, I was blessed with good skin. Keyword – was.  But when I was hit with the worst skin of my life – I became desperate. And then I found a few people who swore by Head & Shoulders.
Apparently, Head & Shoulders is usually used to get rid of flakes caused by Seborrheis Dermatitis. It has a chemical called Pyrithione Zinc which is the body that fights off the acne and redness. So for 6 days, I decided to brave it and wash my face with shampoo. Here's what happened.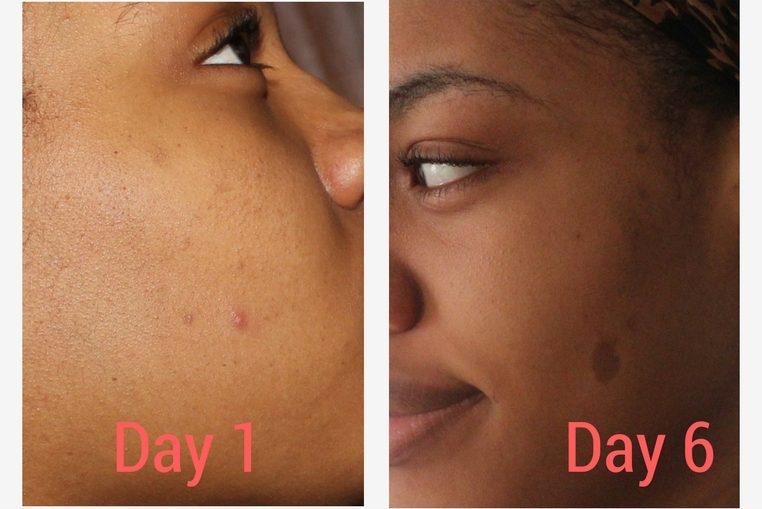 Day 1: This is really weird and I must be crazy. 
I've just washed my problem areas with Head and shoulder. 
It doesn't feel like anything different, it just feels like soap.
Day 2: Okay, I'm not weirded out by this anymore. 
I'm sure if I only had head and shoulder and was stuck in a room, I would have to use this. 
My face hasn't miraculously cleared and there is no visible change to my face.
Day 3: SHIT!
I got it in my eyes. And it BURNS. 
I teleported back to when I was younger and they would wash my hair in the bathtub/
sink and it would all go in my eyes. 
I don't really care that I didn't leave it on for up to a minute.
Day 4: Due to a busy morning and late night ( thank you lagos traffic) 
I completely forgot about this.
However , I had a section with a bit of redness and that has gone down .
Day 5:
I have a spot. I was washing my face and I see I have a spot.
TMI: This might be a warning for that time of the month.
Despite that, my face feels okay. A bit dry but nothing out of the ordinary.
Day 6:
There's no drastic difference, and my face didn't melt off. 
There is a bit of a difference in my pores.My face is a bit dry, but I'll take 
that over extremely oily skin.
I wouldn't say you should try it, but i wouldn't say you shouldn't.
If you do happen to i would say start off with using it once a day and on only your troubled spots.
*Also, avoid eyes*