Easter weekend is upon us and we finally get to enjoy a really, really long weekend. Friday is a public holiday but the real treat is Monday. You no longer get panic attacks on Sunday evening feeling like your life is over because the work week is about to start again.  There are a slew of Easter 'rockies' happening all over the world but Lagos is particularly jam packed with cool things to do. Here are a few cool happenings that will make your Easter weekend, extra special.
Thursday
1) Zenbah Thursdays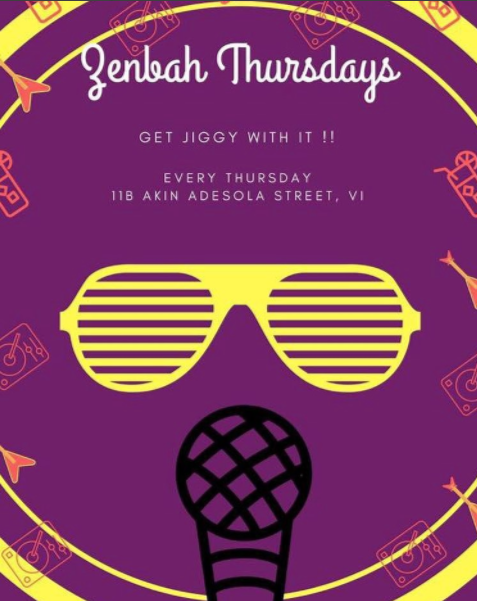 Zenbah has a great throwback Thursday where they play the best 90s music. Everyone knows the 90s had the best jams and you literally feel like your at a really cool 90s party with TLC, Aaliyah, Backstreet boys, Donell Jones and all the back in the day cool kids. They also have killer drinks which is always a plus.
2) Happy Hour @ Nok by Alara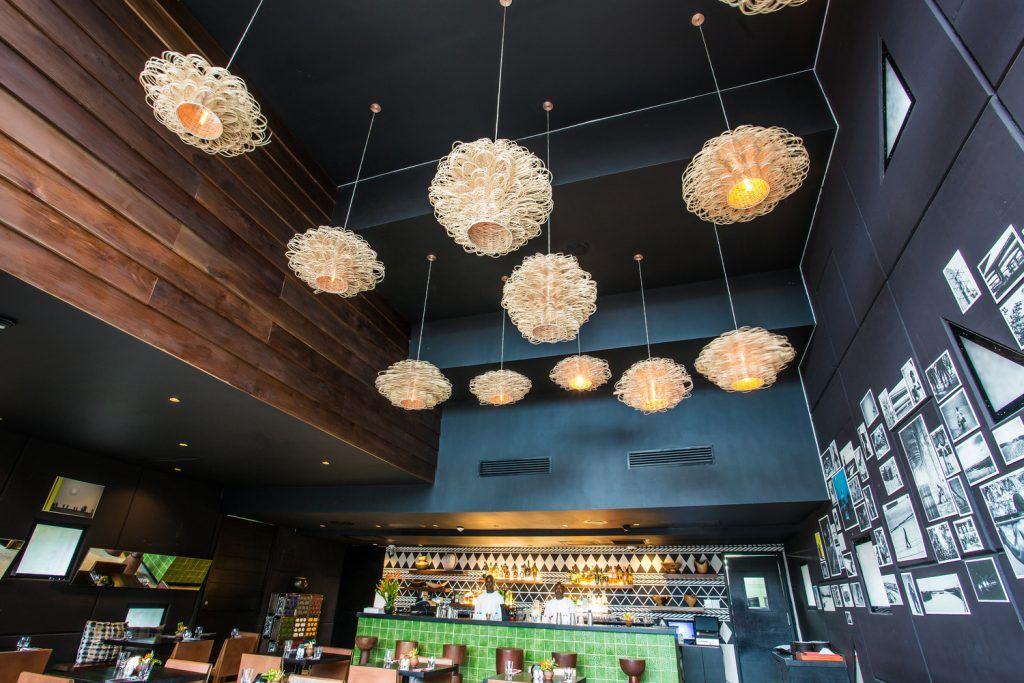 The place with the best cornbread in Lagos (Don't believe it? Check this out)  has its happy hour today and you need to drop everything and show up. Cocktails are 2k. Yup, get in there.
3) Cocktail 4play @ Sao Cafe

Sao cafe is a super chill restaurant in Lekki. On Thursdays, they do a super cool discount for groups. If you come with 3 of your friends – you get a pitchers of sangria and margaritas and a complimentary platter for just 12k. Sounds like a steal to us – they also have really great shisha so definitely check them out today if you're in the area.
4) 90's Baby Sound Off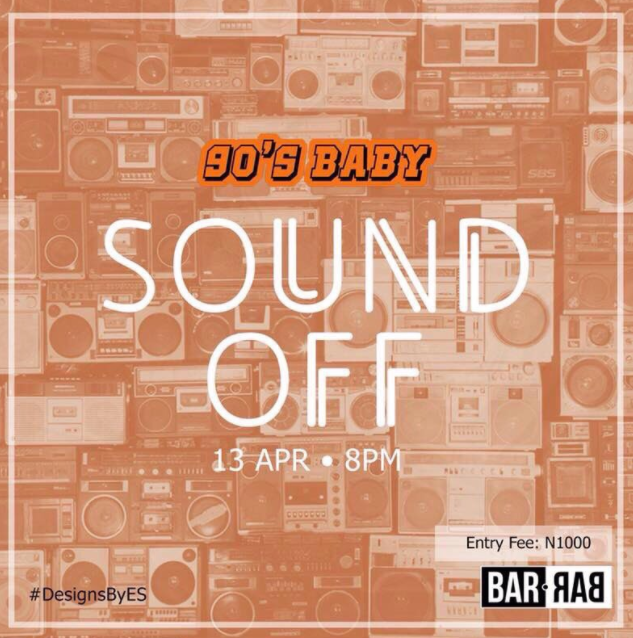 BarBar is that bar you go to if you honestly like an easy, no stress, good time. Their 90s baby sound off is a really cool platform for all kinds of performers to come through and showcase their talents. The drinks are cheap, the food is great and the vibe is always authentic and chill. It starts at 8pm.
5) FELA! The Concert, Lagos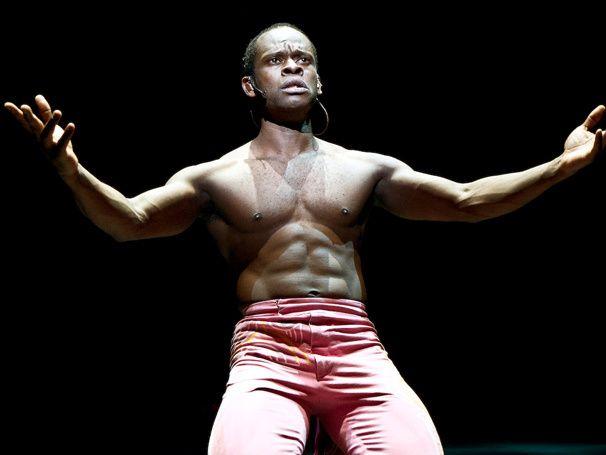 We're sure everyone and their mom has heard about the cast of the broadway musical Fela!  But we're pretty sure you didn't know there's a concert version. Opening today, the Broadway cast will be bringing the essence and core of Fela's music alive in a live music performance that will make you yearn for Fela to come back to life. If you can't make it today – it's on again tomorrow and the 15th at Eko hotel. Starts at 7pm.
Saturday
1) Shisha Night @ Food Shack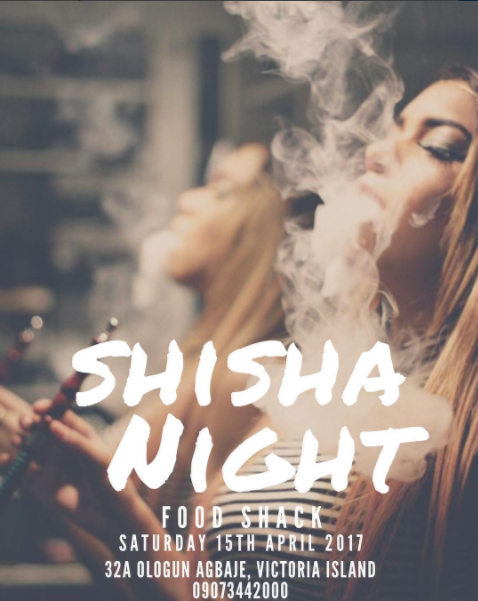 Haven't heard of Food Shack? We went over there a while ago and had the best time, check them out here and then come through to their Shisha night. The vibe is chill, the food is greatttt and the prices are affordable.
2) GIDI CULTURE FESTIVAL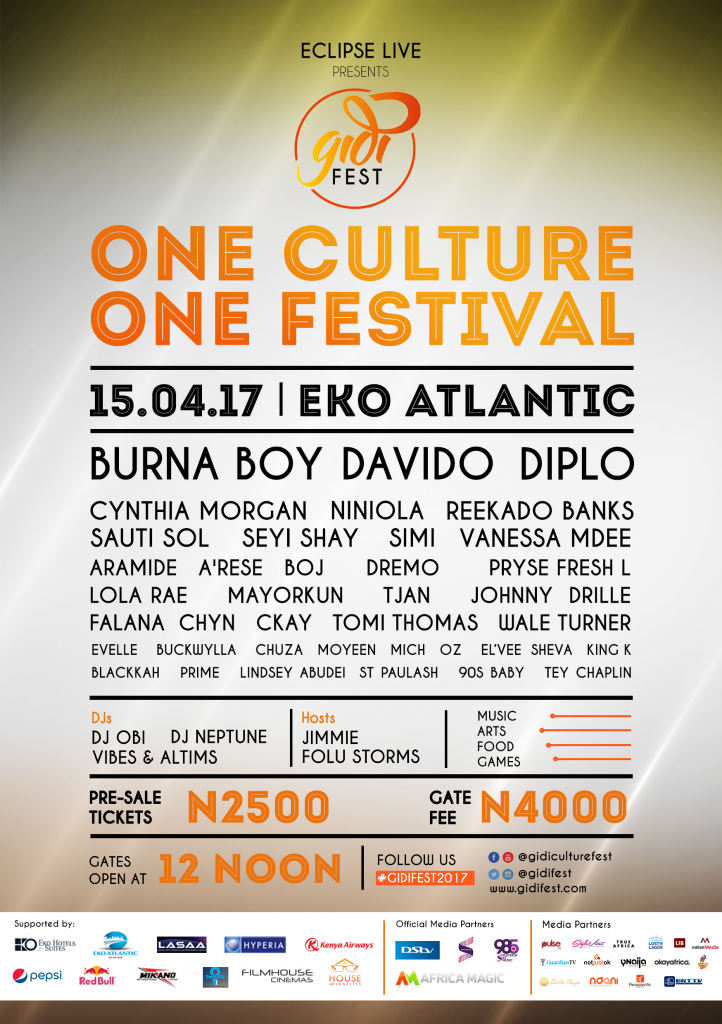 This is no doubt the highlight of Easter weekend. A great chance to roll through with your squad, listen to some epic music and just have a generally good time. Plus the Ndani Lifestyle team will be there! ALSO Nneka was just revealed as a special guest. Major.
3) #EASTERLIVE at the New Afrika Shrine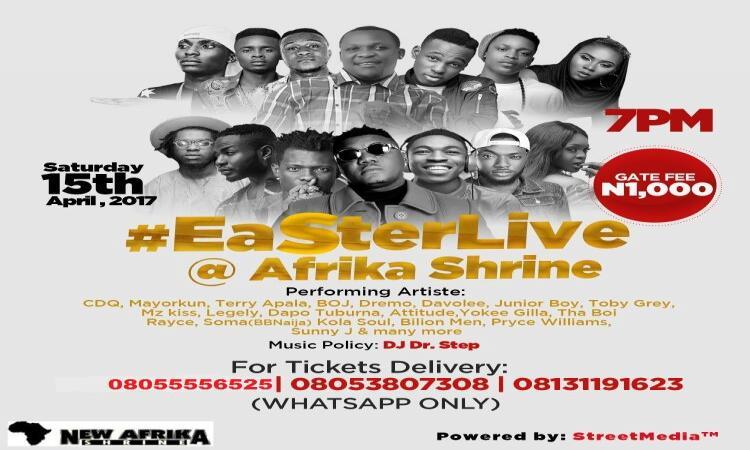 It's live at the new Afrika Shrine this Saturday at 7 pm with the Easter live celebrations featuring performances by Mayorkun, BOJ, Dremo, Rayce, Soma from BBN and much more for just N1,000. The Shrine is located at 1, NERDC Road, Agidingbi, Ikeja, Lagos, Nigeria
Sunday
Easter Brunch at Eko Hotel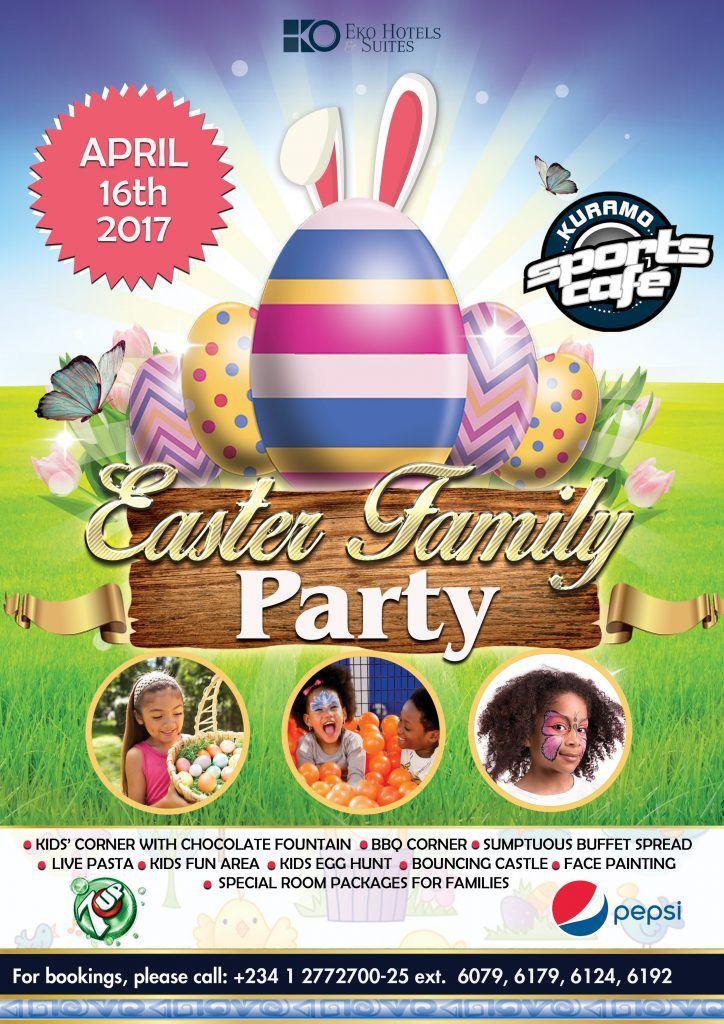 Easter is all about family. If you have younger ones or kids – then do them a really cute favor and bring them to Eko hotel this weekend. There will be a lovely buffet spread, a fun area for the kids, egg hunts, a bouncing castle, face painting – literally, every kids dream. There are also majorly discounted rates from rooms for couples starting as low as 35k including breakfast. Yep, you read right. Eko hotel for the win.
2) AY Live @ Eko Hotel and Suites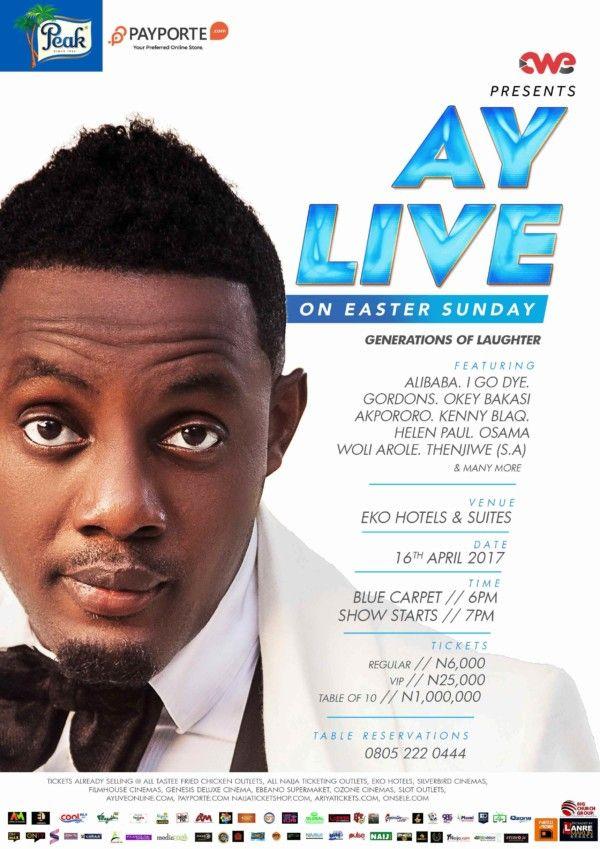 AY Live is happening this Sunday featuring veteran comedians like I Go Dye, Okey Bakasi, Gordons, Akpororo, Kenny Blaq, Osama, Helen Paul and many more. This year's theme is #Generationsoflaughter and it promises to be great.
3) The Alternative Music Concert: Femme Fatale Edition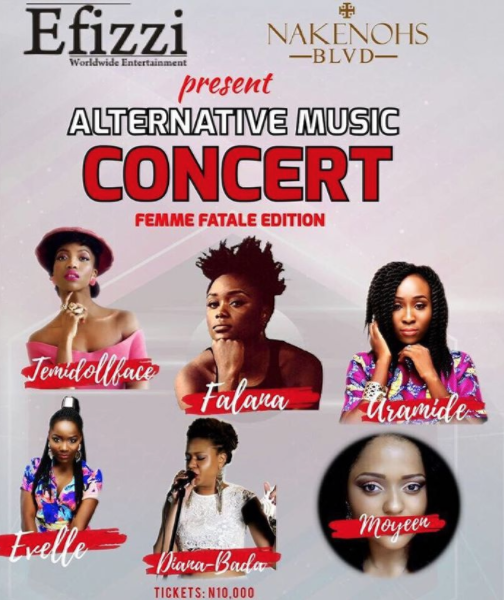 Music to soothe your soul, Temi Dollface, Falana, Moyeen, Aramide, Evelle and Diana Bada are going to be performing at The Garden @ Nakenohs BLVD, 4 Bank Road, Ikoyi by 7pm and we're sure it's going to be all shades of awesome. Fee: N10,000


4) Chef Dish Food Festival @ Samanthas Bistro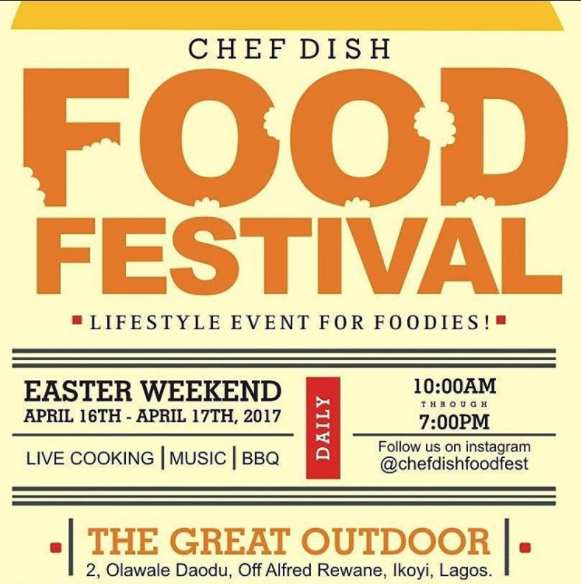 There's always something for the foodies during the holidays, and it's going down at Samanthas Bistro this time. Puff-puff eating contests, tons of food vendors, it's lit.
5) WAKAA The Musical

A play about the trials, successes and experiences of six young graduates with varied backgrounds. We don't want to give too much away so just if you are interested you should definitely go see it.
Where: Terra Kulture, 1376, Tiamiyu Savage, Off Ahmadu Bello Way, Victoria Island, Lagos
6) Lere Easter Bash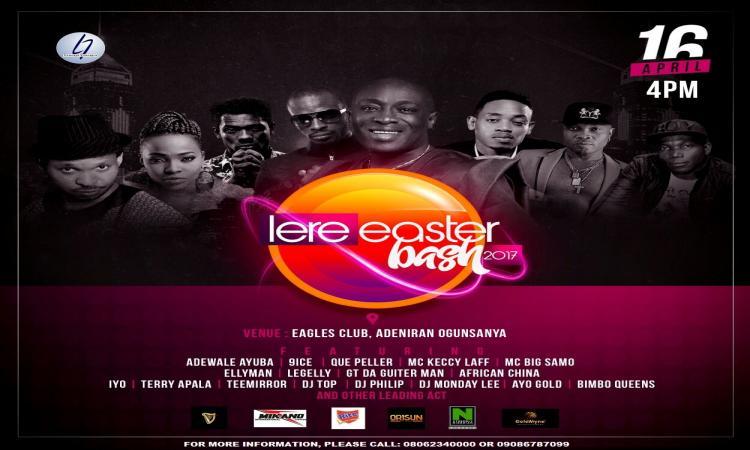 9ICE, Terry Apala and others are going to be performing this Sunday by 04:00 PM
Where: The Eagles Club, Adeniran Ogunsanya, Surulere, Lagos, The Eagles Club, Adeniran Ogunsanya, Surulere, Lagos
7) Lagos Grill and Barbecue Festival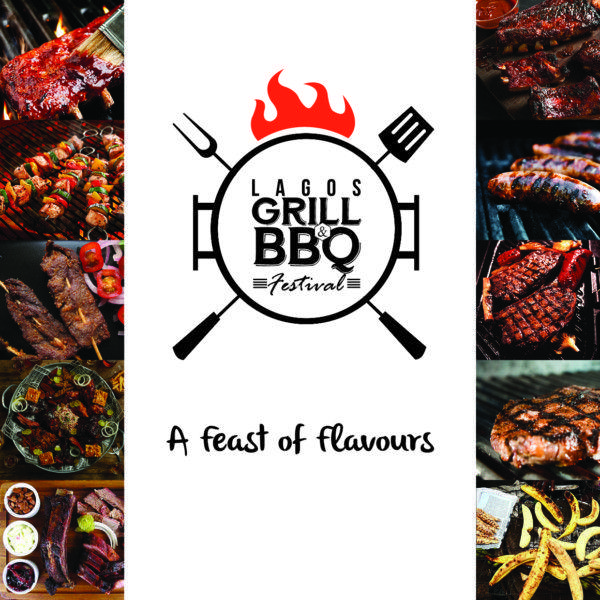 Another one for the foodies, a grill and barbecue festival sounds like heaven. Just imagine all the juicy steaks, grilled chicken, delicious ribs…There will be musical performances, great drinks, great food – what more can you ask for? Where: Muri Okunola Park, Victoria Island, Lagos.