You've probably seen photographs of this Castle before but the details online are a bit sketchy. Trip advisor has labelled it a 'high risk' area and looking at the pictures, you kind of don't believe it actually exists.
Well, it does. I know this because, I went there and I saw it with my own eyes. I know what you're thinking – you spent N300K to find out whether the Castle was real or not? Hardly. The Castle offers daily tours to interested guests for N20,000 only. The N20,000 got us an hour tour of the insanely gorgeous premises, some background and history of the place and a chilled bottle of coke after the tour was over.
The drive to Kaduna from Abuja was absolutely beautiful with nothing but a long stretch of road (good roads might I add), clear skies and farm land. And then, after two to three hours – we arrived at a smaller township – Kajuru; home to mostly cassava farmers and carpenters. A little turn here and a little turn there and there it was; the Castle I had only seen in photographs –  sitting casually on top of a mountain.
It looked like a scene out of Game of Thrones and I half expected Denaris storm born to be watching from the tower, waiting to find out why were trespassing. But instead, a petite (Nigerian) woman greeted us at the gate. She introduced herself as the Castle witch and so our tour began.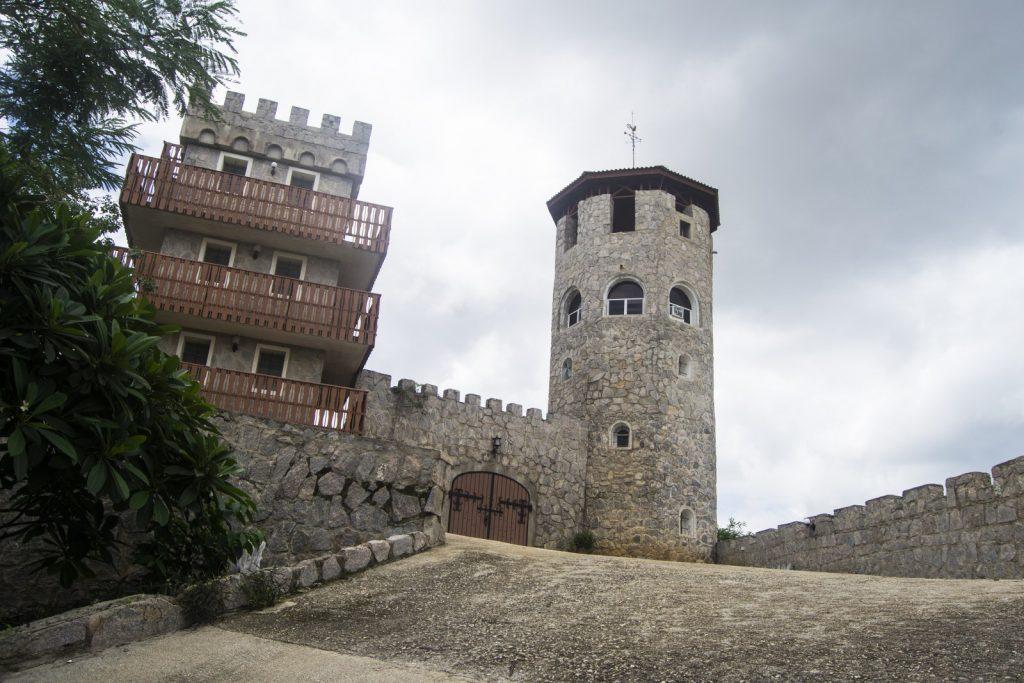 "I'm sorry, did you say witch?" I asked. She nodded with a glint in her eyes and started the tour. Here are 10 things we learnt from the tour.
The Castle was built in 1978 by a German Expatriate. It was initially built as his private residence, but he opened it up to the public when he moved out of the country.
For N300k you can spend the night at the Castle. It's this expensive because guests must rent out the entire Castle as no two parties can stay at the same time. So if you go with a party of 10 for instance, its technically only 30k per night. So, its really not that bad when you put it into perspective. Note: You need to pay N50,000 extra if you want full time electricity as there is no electricity at the castle and they rely solely on generator power.
If you are curious cats like us (without a lot of cash to blow), the castle offers daily tour guides for N20,000.
The Castle is self catered. Meaning they serve no food or drinks. Every party must bring their own food but they have a house staff who can do the cleaning up.
There are 5 bedrooms in the Castle and it sleeps 12
The Castle has a secret passage disguised as a book shelf which leads you into a bunker.
There is a luxurious stainless steel swimming pool which is pretty impressive.
The master bedroom is the most impressive of them all. It is all the way down in the basement – make sure you shot gun this one if you're coming with a group.
There is 'lovers nest' at the top of a tower where they can put a bed and mosquito net tent for you to sleep under the stars.
The Castle has a crocodile named George, which they swear turns into a dragon by night.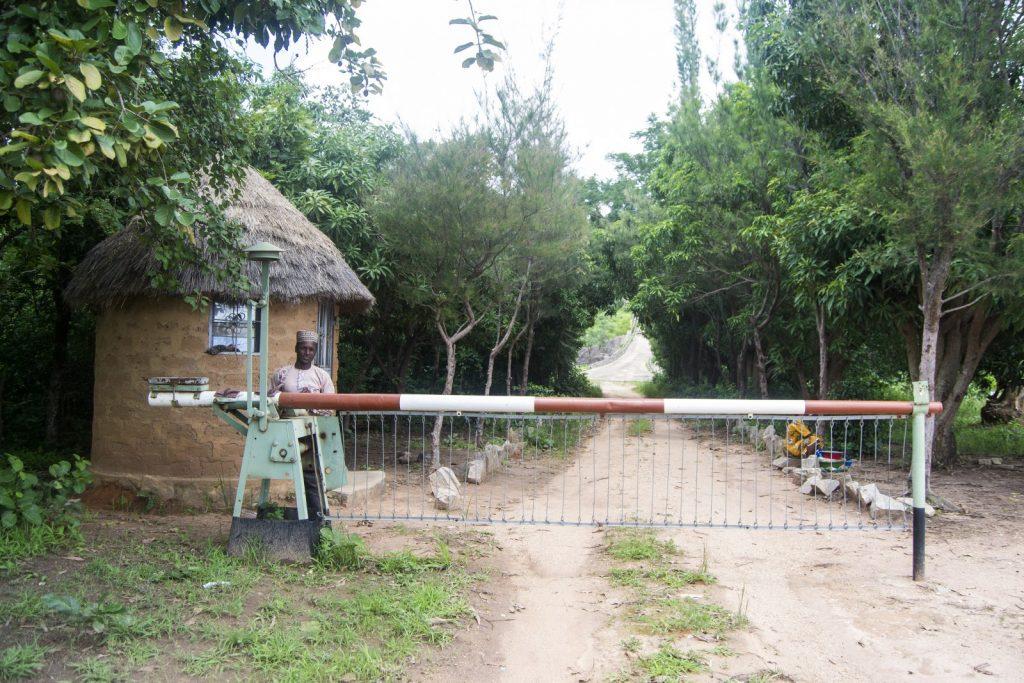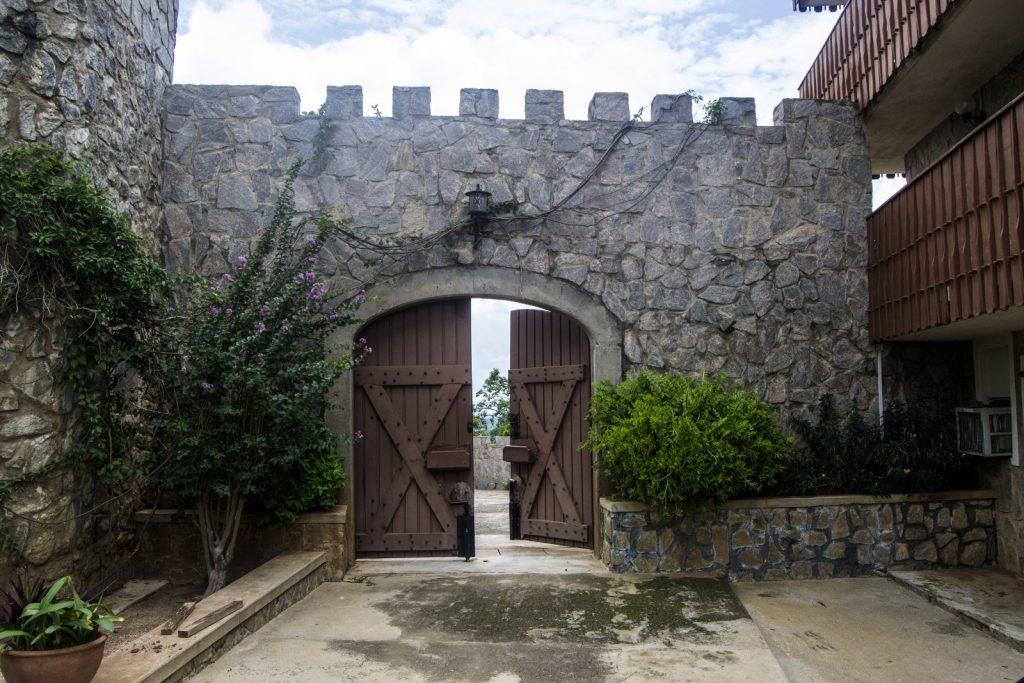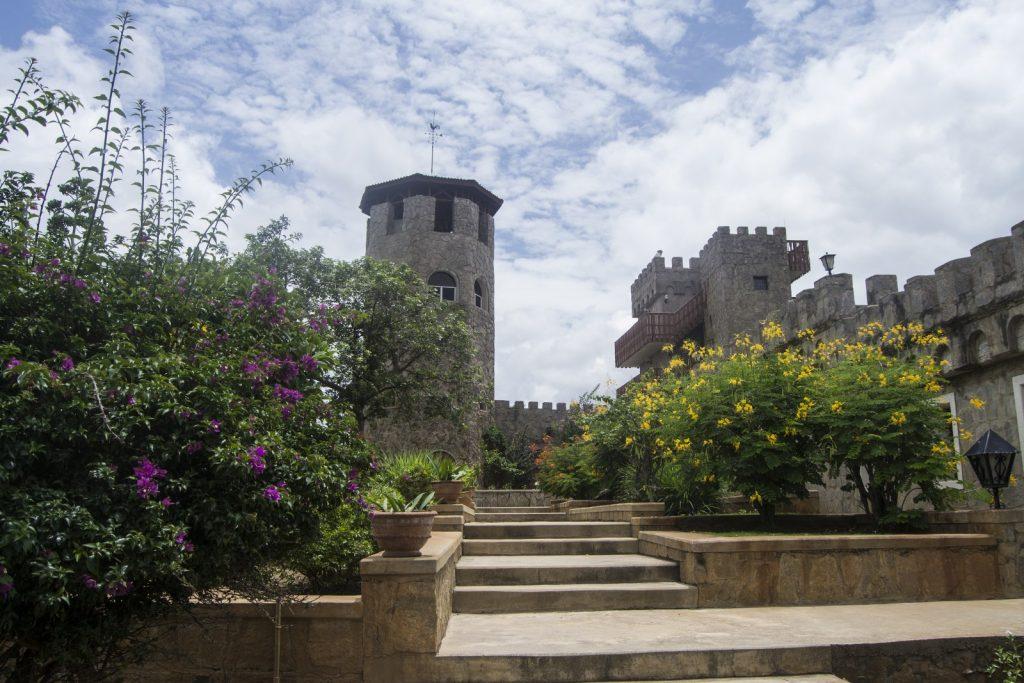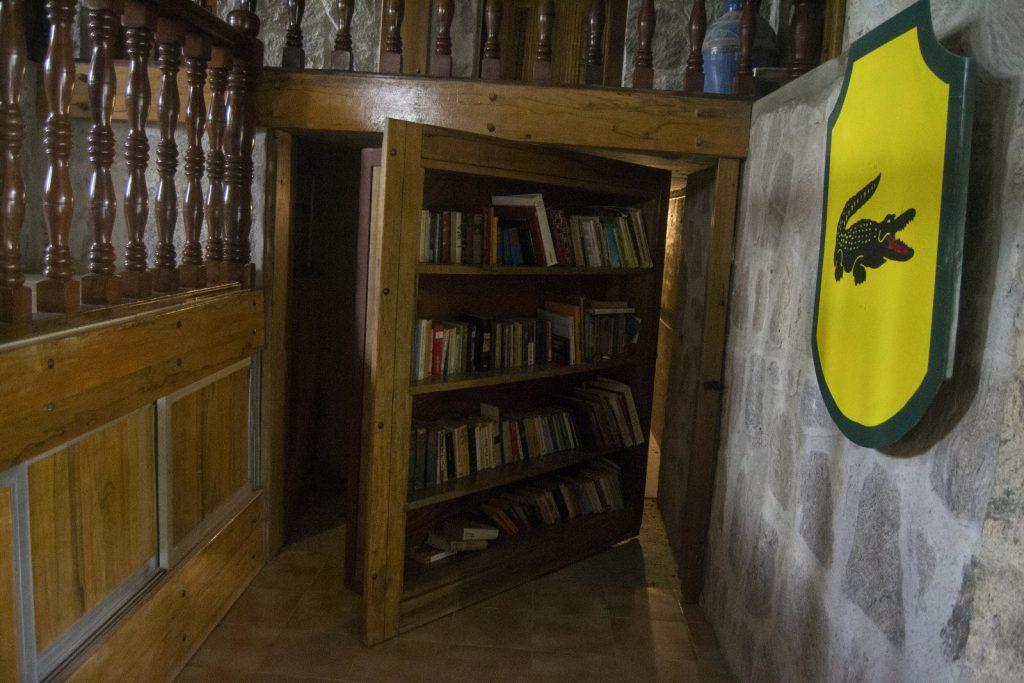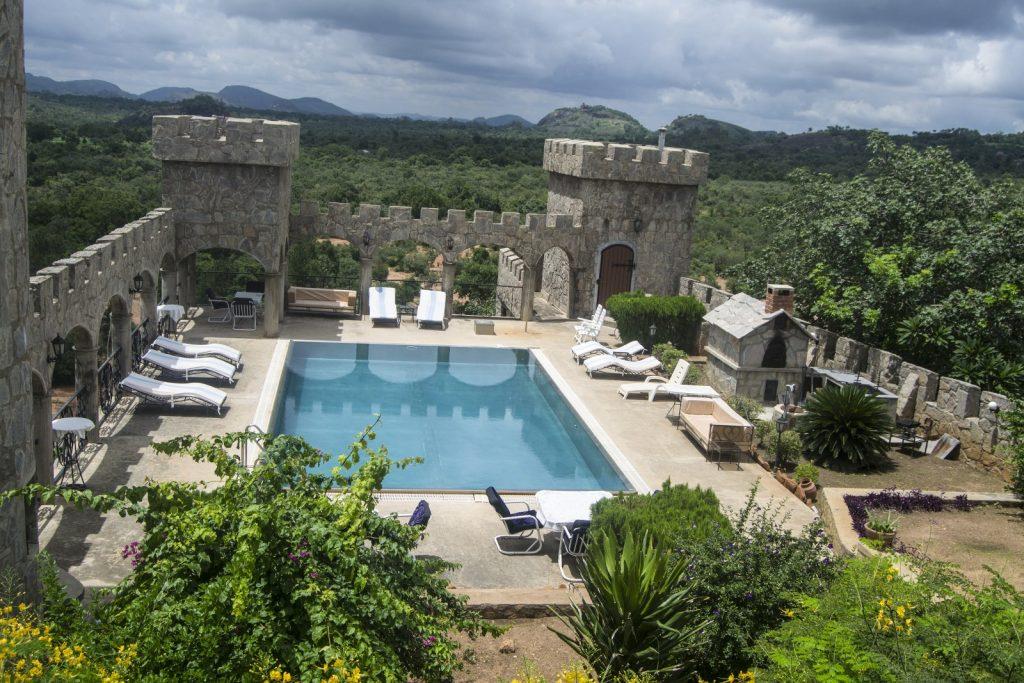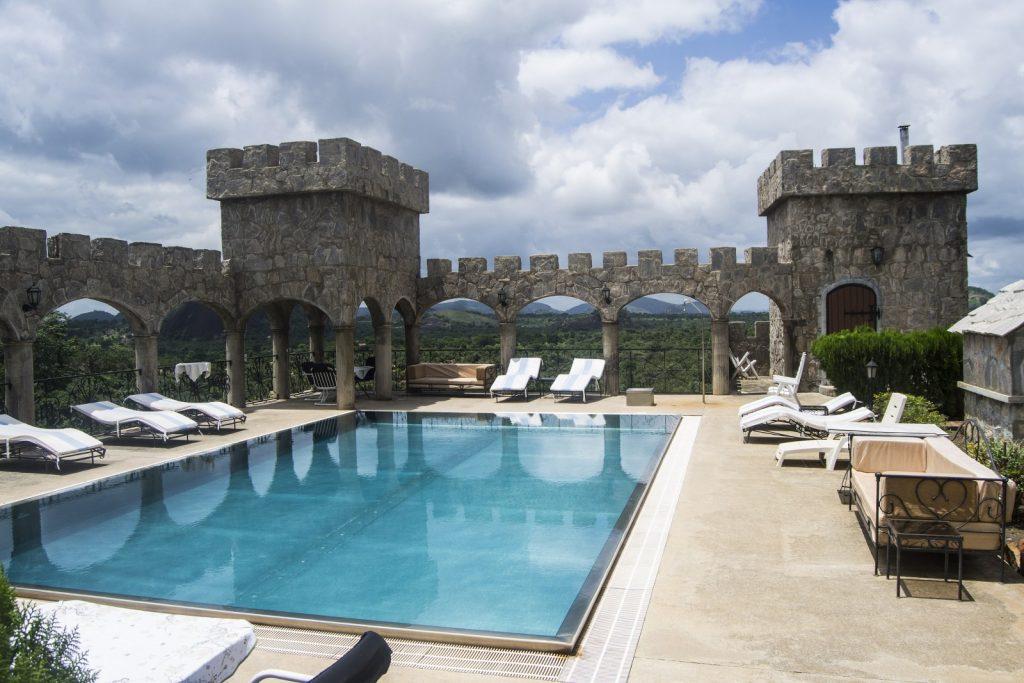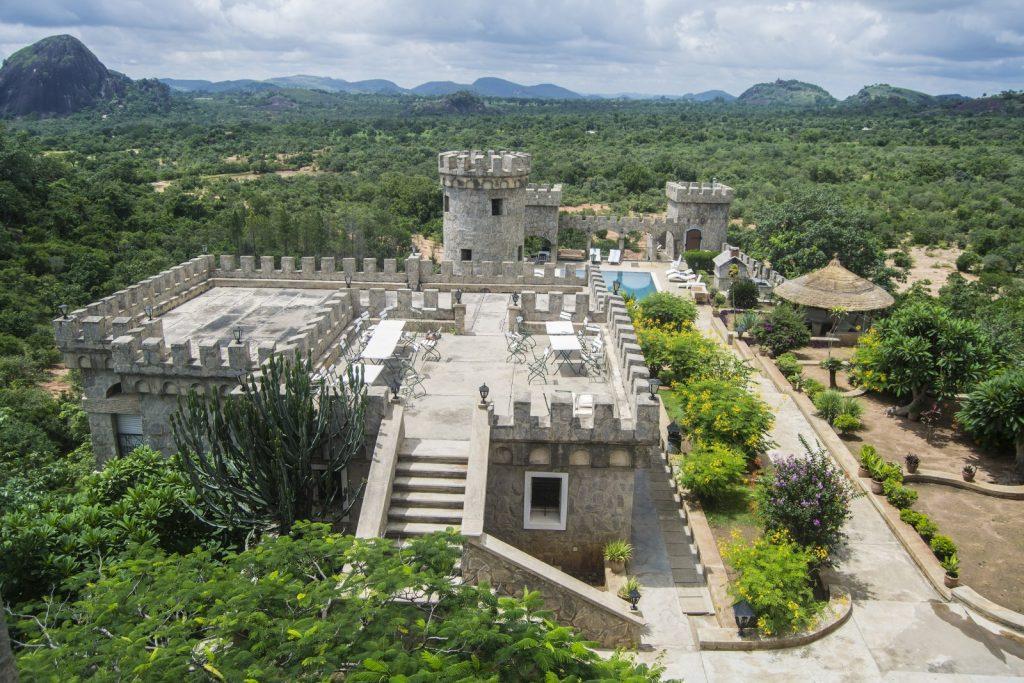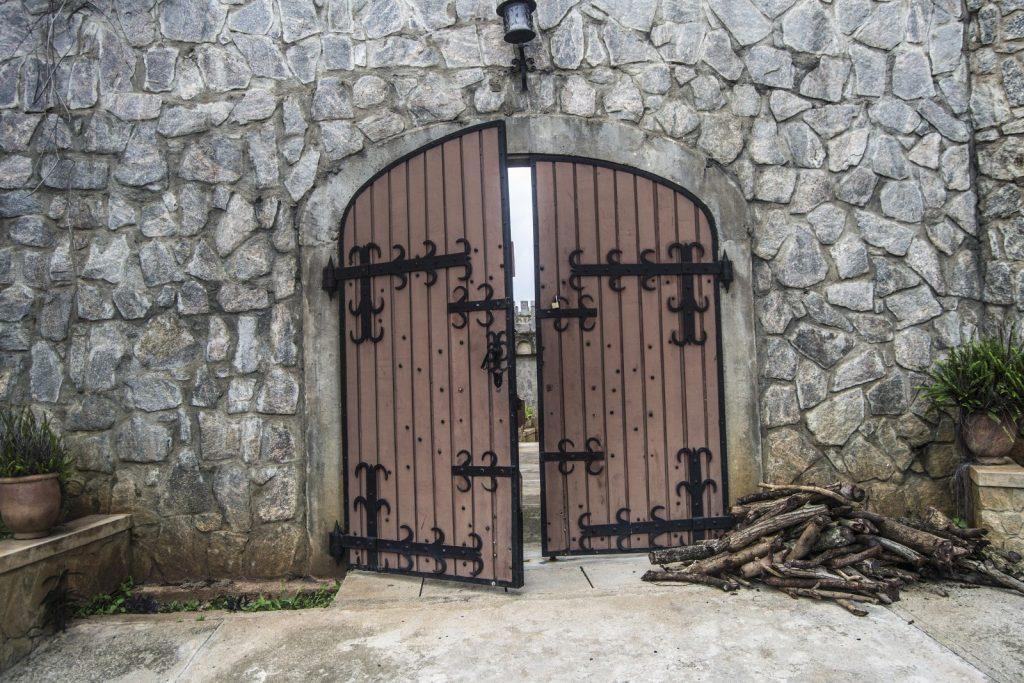 ---
Photography by Olupitan Olusanya for Ndani Lifestyle 
We would definitely recommend staying at the Castle. However, you have to make sure you go with a fun group – because aside from the impressive architecture and hiking through the mountains, there is not much else to do in this Castle. Don't bank on your wifi either, because the connection will be virtually non-existent. If you are looking to getaway from the city life and you want a quiet and relaxing weekend – this is for you. The Castle can provide you with a 'suya man' at a small fee – so you can bring your own meat and have a lovely outdoor barbecue.
To book or find out more information about staying here: Call the Castle witch on +2348156440144.