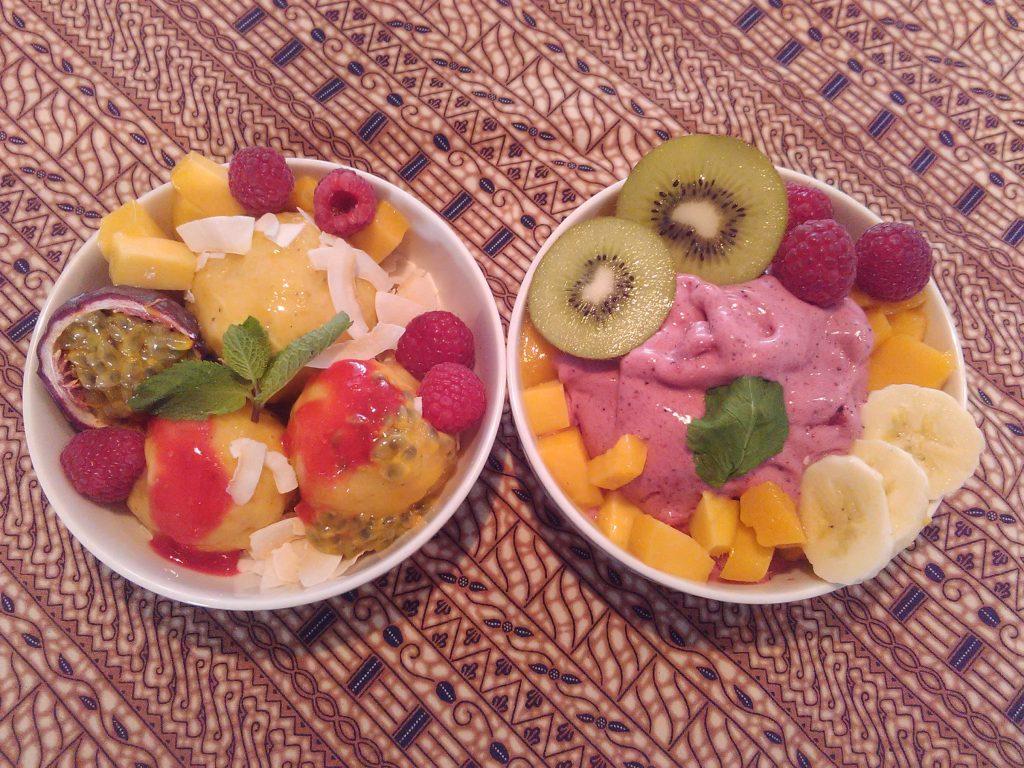 This refreshing icy treat is one of the easiest things to whip up and one of the closest things to ice cream you can make without an ice cream machine! It is a perfect way to use those overripe bananas that have been lying on the fruit bowl for much too long. Freezing slices of banana and mixing it with frozen or fresh fruit, peanut butter or even chocolate spread makes for a delicious alternative to the mundane vanilla and strawberry storebought icecream.
Ingredients (enough for 1 serving)
1 banana
1/2 cup frozen fruit of choice (keep some fresh fruit aside for decorating)
Preparation Method
Slice the banana into 1/2cm thick slices and place in a freezer proof bag and freeze in a single layer for about 1 hour until firm to touch.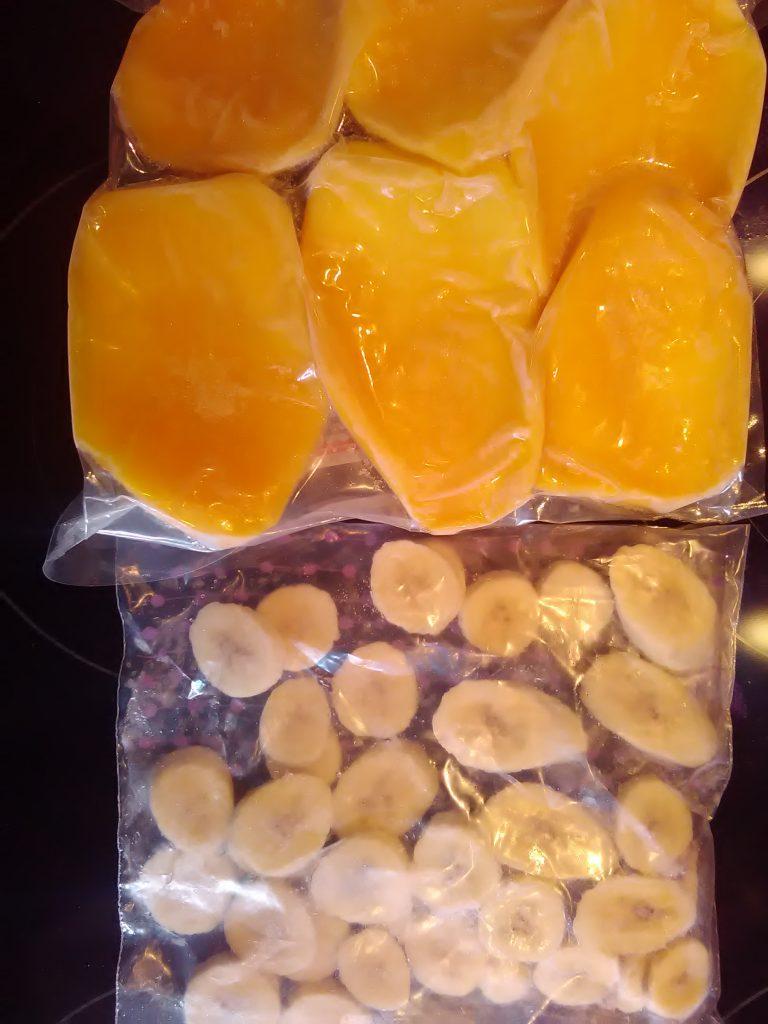 2. In a good blender or food processor blend the frozen banana and fruit of choice until a thick frozen custard consistency is formed. Taste the mixture and add honey if it needs to be sweetened.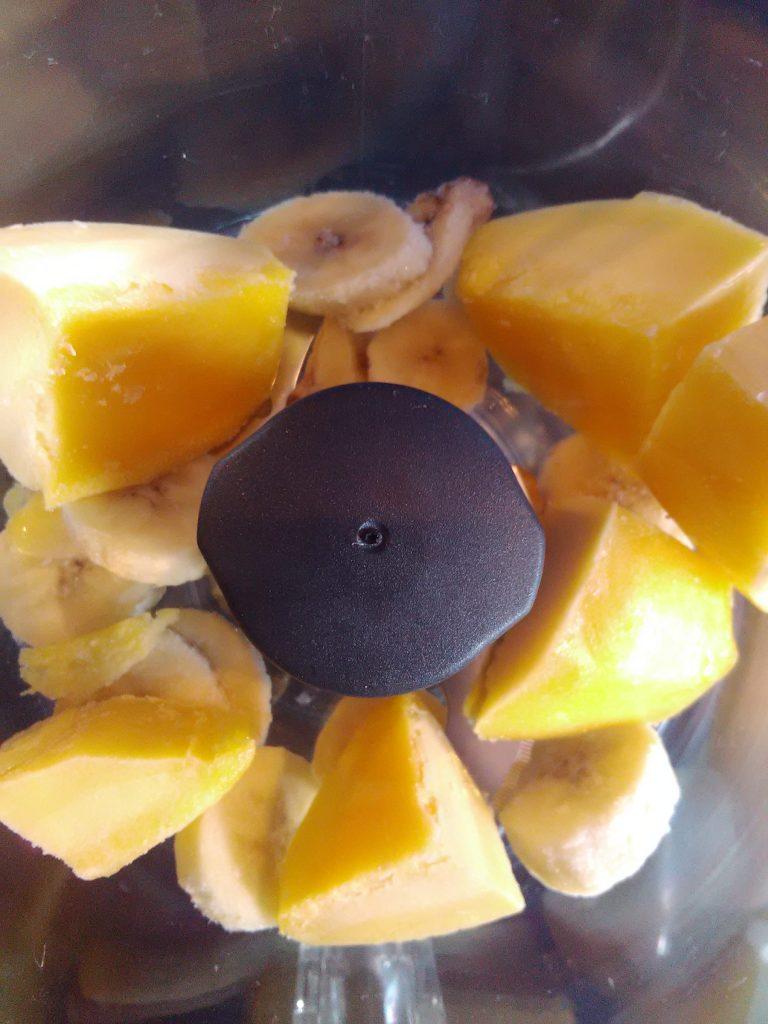 3. Place  the frozen fruit into a bowl or hollowed out piece of fruit and decorate with fresh fruit, and other toppings such as granola, shredded coconut, nuts and seeds etc.
And voila! The most delicious healthy treat, perfect for a Sunday afternoon.