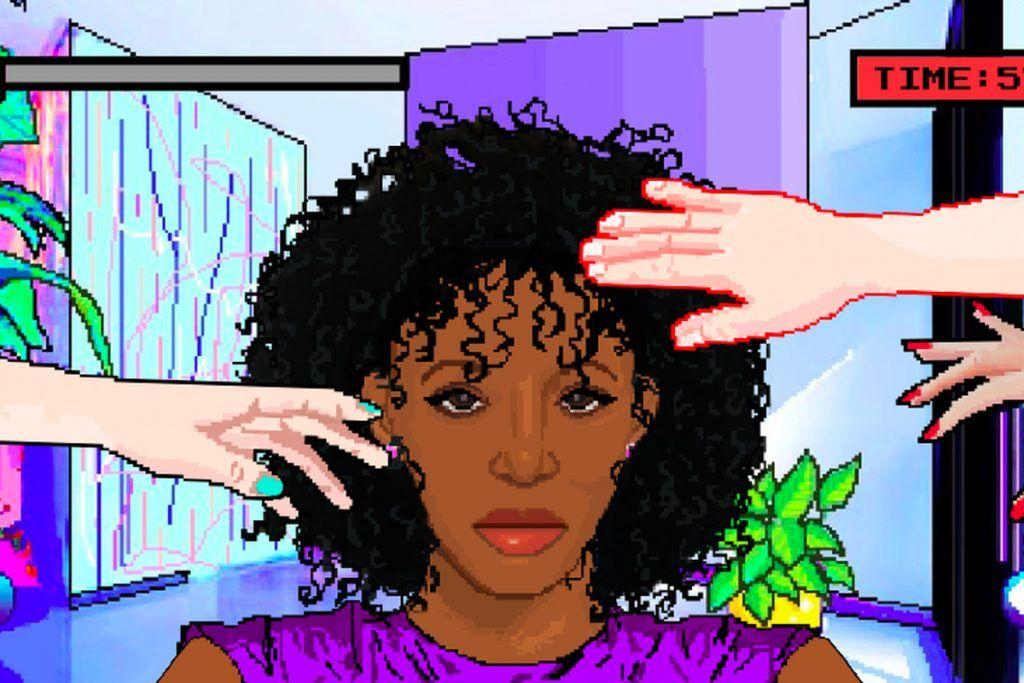 For all the black girls out there keeping it real with their natural hair but are yet to figure out how to keep the prying hands away, here's a conversation starter for you.  Wieden+Kennedy art director and pixel enthusiast, Momo Pixel, has given us an outlet to take the frustration that comes with the constant ruffling of curls with her computer game, Hair Nah.  Born out of Momo's IRL experience of constant hair touching without her consent, Momo decided to express her distaste in what could be described as a "demeaning" act by creating Hair Nah!, a retro look travel game with a message that needs to be heard.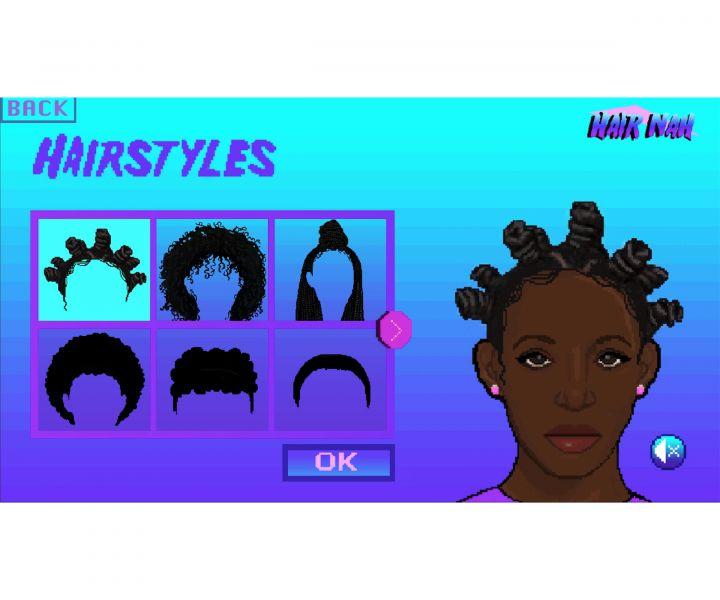 The game which basically sees swatting of hands features a primary character that is Aeva whose objective is to pass through four levels (her apartment lobby, the cab, airport security, and the plane) to reach one of three destinations where her girlfriends await her. It starts out by players creating an avatar-  there's a plethora of hairstyles and skin tones inspired from the likes of Meghan Good, Solange Knowles, Teyena Taylor, Maxine Waters,to name a few.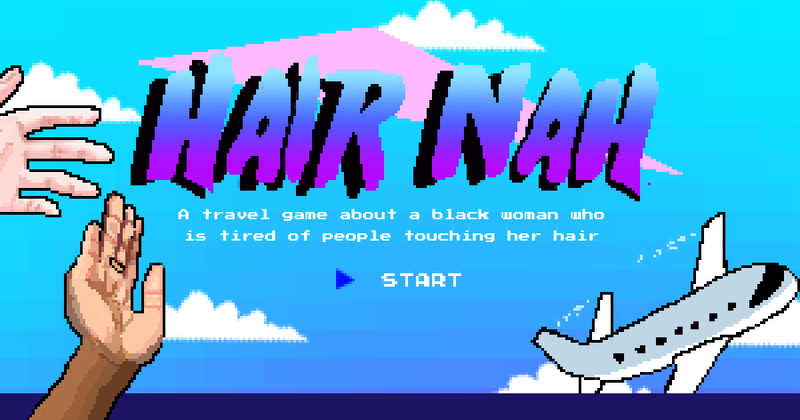 On completion of the avatars, players are then prompted to choose their travel destination. As the avatar moves through the game, invasive white hands (yes, Momo openly called out white folks with incessantly invading hands) stream in aggressively, continually reaching in to touch her hair from off-screen. While the game may seem like it was created to become every black woman's fave pastime, it is much more. Momo's brainchild has sparked a conversation that most black folks, Momo included, have been hesitant to address;
"I'm still hesitant to speak out. When it happens, you're in shock, and then you don't say what you want to say. Now I'm conscious, and I try to speak out more. But as Black women, we're taught that we have to be respectful, assimilate, and be quiet."- Momo admits
Having garnered the attention of Shonda Rhimes, DeRay Mckesson, Jenna Wortham, and more, over 60, 000 people have logged on to play the hand swatting game. "When does it stop? Working on this game was such a breath of fresh air because it's like, finally! I get to tell you, 'No, stop touching me. Respect my space,' before it happens—and in the most fun, chill, hilarious way," Momo says.
If Solange's "Don't Touch My Hair" song didn't inspire you to say Nah to hair touching, photoshopping even, perhaps Momo's Hair Nah pixel game will.
---
Click to play HAIRNAH