(Spoiler alert 😉)
There has been a lot of hype surronding Kemi Adetiba's Wedding Party movie since the hilarious trailer came out. We started paying real attention when the movie premiered at TIFF to seemingly rave reviews so we had to go see it ourselves to see what the fuss was about.
The movie is centered around Dozie Onwuka, (Banky W) a former player who changed his ways when he falls in love with Dunni Coker (Adesua Etomi). Their love for each other is plain to see but with so much drama surrounding their big day it seemed like they wouldn't make it to the finish line. Dozie's family is one source of drama as his father, a business man, played by Richard Mofe Damijo and his mother played by Ireti Doyle aren't on the best of terms as his father has been openly cheating in his marriage. The Coker's played by Sola Sobowale and Alibaba were the comic relief – a typical Yoruba family, boisterous, loud, dramatic as hell and a little inappropriate and as always when classy uptight meets loud and dramatic crazy things are bound to happen.
Dozie's best man gets into an accident on the day of the wedding prompting him to ask his usually unreliable friend – played by Ikechuwu – to be his best man which backfires on him in the most spectacular fashion. Everything seemed to not be going Dozie's way as his bitchy ex-girlfriend (Beverly Naya) does everything in her power to destroy the wedding going as far as putting a thong in the groom's jacket pocket for Dunni to find and then showing up to the event dressed in head to toe white.
The movie had such an all-star lineup which sometimes makes for an overwhelming watch but this time they didn't disappoint. It was well balanced some great acting as well as some great costumes especially the wedding dress which made us realize that Adesua Etomi is a gorgeous human being and in that dress with that hair, she was just a dream.
The one thing that killed us though was her bridesmaids and we had to ask the question, how can it be your friends' wedding and her husbands' ex will walk in the door right by you wearing all white with her crew in tow? If that wasn't enough, the ex got on the dance floor with her squad and proceeded to surround the bride in some kind of hate circle and throw money at her.
Again the ex-girlfriend accosts the bride in a deserted corner and gets all up in her face while her bridesmaids show up and watch, they really let her finish her monologue before they tell her "you need to leave".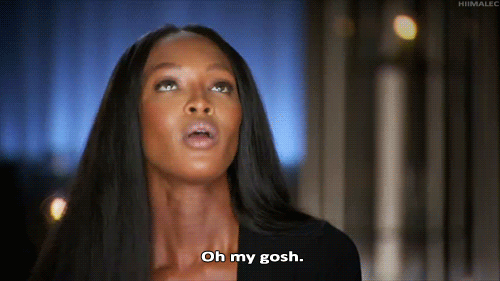 We have to ask if they are even really her friends at this point?
Zainab Balogun who played the harried wedding planner was on her damn game the entire film. She killed it no questions asked and we also loved the Mai Atafo cameo at the very beginning as it was a nice touch.
It ends as expected with all problems being resolved although the way they got resolved was truly hilarious.
All in all, it was a good movie, it could've very quickly devolved into a a slapstick comedy with no substance considering all the comedians on the cast like Alibaba, AY and EmmaOhMyGod but Keno Adelina definitely found a balance making it a feel good movie with great production value.
The entire cinema was in stitches and it's a great feeling to see everyone so happy. So, if you're looking for something to lift your spirits, we'll definitely recommend this film.
Verdict: 7/10