Some people don't like to read; they would rather play sports, watch TV, or make new friends. They're obviously crazy. Books are so amazing, they're life changing in each and every way and I operate under the belief that there's a book somewhere in the world for each and every one of us. With that being said, here's a short list of books that will change the life of one of you special little snowflakes.
All You Need Is Kill by Hiroshi Sakurazaka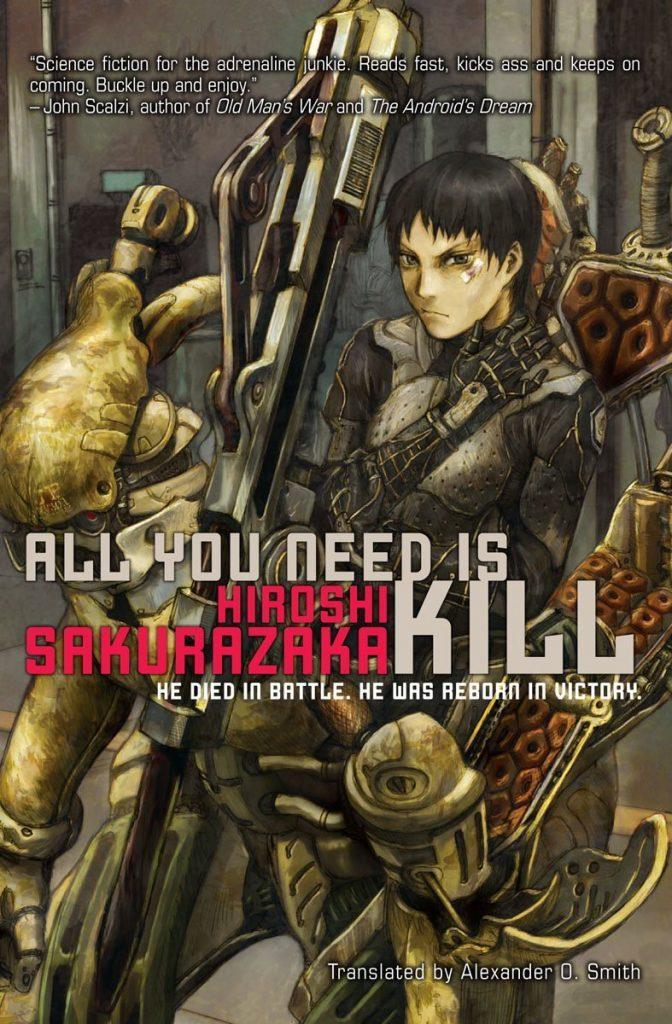 Hiroshi Sakurazaka is a freaking genius. This book tells the epic story of Keiji Kiriya a fresh recruit of the United Defence Force; a united army of the world come together to destroy an invading alien force bent on destroying every single human on earth all while terra-forming the earth to their specifications.
During his first battle, the rookie Keiji gets killed by a weird looking alien and suddenly he finds himself in a time loop of the same three days that always eventually end up in the same battle he died in, each time he dies the loop begins again. He then embarks on an adventure to find the cause of the loop and end it. On his journey meets Rita Vrataski the greatest soldier who ever lived. It's up to the both of them to end the loop and the war.
It has been published as a graphic anime novel so for those of you who need pictures to be able to make it through a book, this one's for you.
World War Z by Max Brooks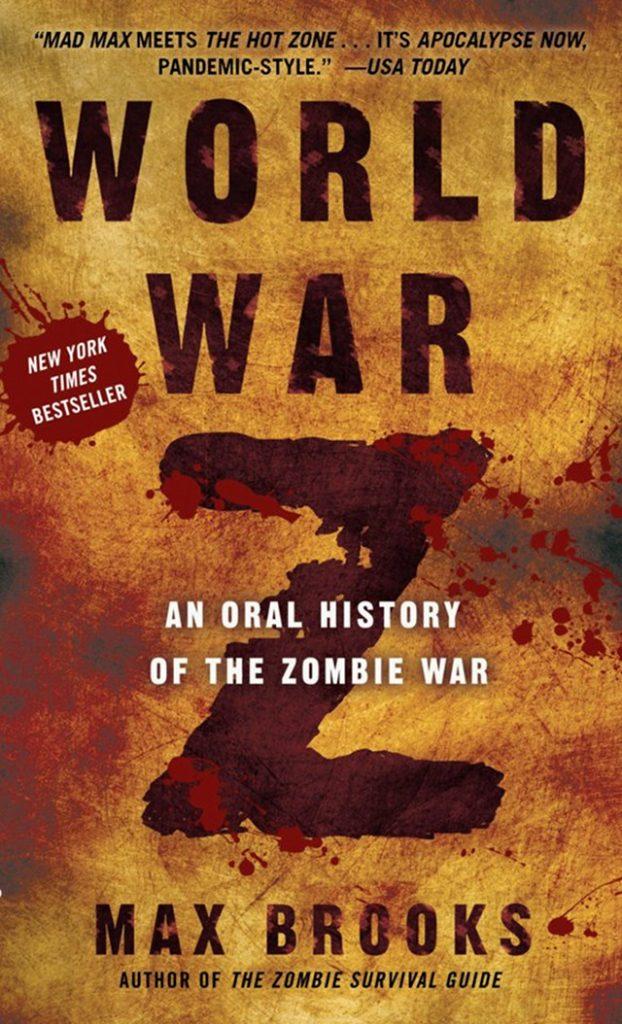 The basis of the 2013 action hit of the same name (starring Brad Pitt), Max Brooks' World War Z is a fictional history of the aftermath of the zombie apocalypse as recorded by a journalist. This book is NOTHING like the movie. I repeat, IT IS NOTHING LIKE THE MOVIE. It tells the story of the war through the eyes of the survivors while also showing how much the world has been changed by it. This book is not just about zombies eating a bunch of virgins outside a cabin in the woods, it criticizes government ineptitude, corporate corruption, and the short-sightedness of people. For example, Patient Zero originated from China and rather than face the problem the Chinese government tries to cover up the disease, by generating a crisis with Taiwan to cover up.
After The Great Panic, which was what happened after everything hit the fan and people lost it, everything changed, those who used to be in charge, the CEO's the celebrities suddenly became useless as those with practical talents such as gardeners and plumbers became highly sought after for their skill. This book really gets down and dirty with it, giving accounts of people from all over the world with cameos from The Queen and Nelson Mandela to the unification of Palestine and Israel and not forgetting things like the disappearance of the entire nation of North Korea and the rise of the new Russian Hegemony….
This book will blow your mind and will satisfy any zombie junkies out there while also pushing you to join me in cursing Brad Pitt and the writers for leaving out ever single important and awesome part of the book. Read it and be changed forever.
The Sigma Protocol by Robert Ludlum
Robert Ludlum is the same genius who created The Bourne Series and he hits the spot once again with his last book, The Sigma Protocol. Ben Hartman a high flying business man is the son of a holocaust survivor, who works for his father's multi-billion dollar investment firm. On a routine business trip, he becomes tangled in an international conspiracy involving various important and influential members of society that dates back to the Holocaust. It becomes a fight for his life as Ben searches for answers to the mystery he has unwillingly become a part of.
The fast paced action coupled with the thrilling nature of this novel is sure to keep the attention of anyone who reads it, which makes it great in my book.
Enders Game by Orson Scott Card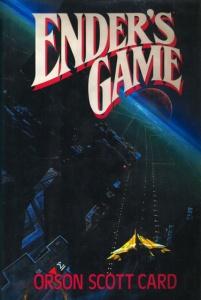 This novel is set in a distant future where the world after recovering from two thwarted  alien invasions. The world, desperate to stop their enemies; an insectoid alien race called the Formics; begins to train an army of intelligent children in an effort to find the one child brilliant and resilient enough to lead them to victory. Ender Wiggins is an exceptionally intelligent child, born a third in a future where each family is only permitted two children , he struggles to find his place in the world. He is whisked off to battle school where he is given increasingly difficult tasks to complete in a school where it seems the adults don't care about anything but winning the war. A little like Lord of the Flies set on a spaceship, this book is a great coming of age story that'll get you so invested you'll wish you were a battle schooler too. 
Me Before You by Jojo Moyes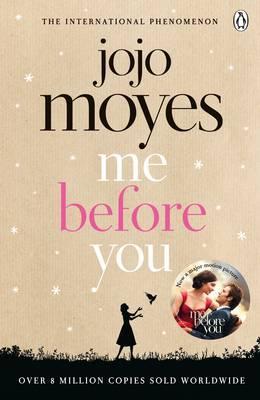 Prepare to be devastated because this book will hit you right in the feels. It's definitely for the romantics and will probably get you too invested in the characters love story and b the end you'll be a quivering sobbing mess. It's a boy meets girl story with a twist, a young woman who's trying to find her place in the world takes a job as a caretaker of a quadriplegic young man who has lost the will to live. After a few false starts, they form a tentative friendship which blossoms into something more as the girl slowly shows him that there's more to life. However, he has already set a chain of events in motion that will change both their lives forever.
I'm really trying hard to not give the whole story away, but it's amazing I promise.  
The Harry Potter Series by J.K. Rowling
I know I said five but this one just had to slide in there and if you haven't read these books, shame on you. These books should make it on to every list. They changed my life and will definitely change yours. Enough said.
Enjoy!