The only thing constant about the I.AM.ISIGO Showroom is change.
The once pristine white walls of the Victoria Island showroom have now been completely covered in foil. Speaking to the designer behind I.AM.ISIGO – Bubu Ogisi – she credits her mother as in important influence in her aesthetic and her recent decision to cover the walls in foil. Clearly amused by the memory, she says that one day she woke up and decided the showroom needed a new vibe. "Wall paper is expensive" she shrugged, so why not use the foil her mother put on everything to keep things fresh?
[epq-quote align="align-center"] "My mother was a strong believer in foil. She covered everything in foil paper. Everything".[/epq-quote]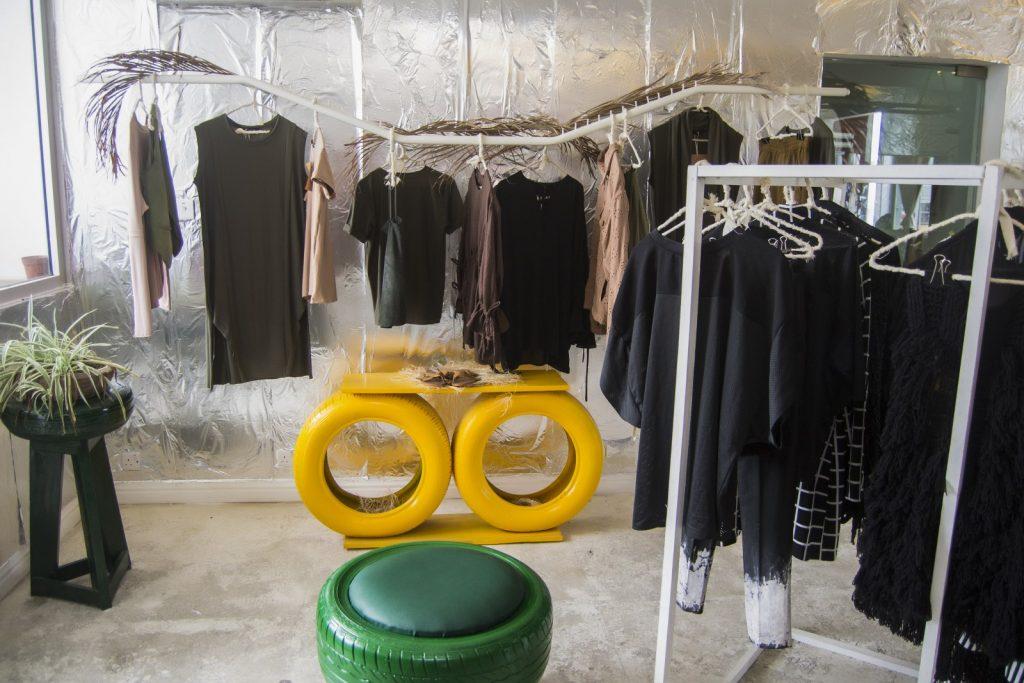 The designer opted for a Showroom instead of a store saying because she is still a small business, she isn't at the point where she can have an actual store. From a business sense, having a showroom made more sense for the designers – so buyers and stockists can visit to see her most recent collections and pick what they would like to have in their stores at wholesale prices.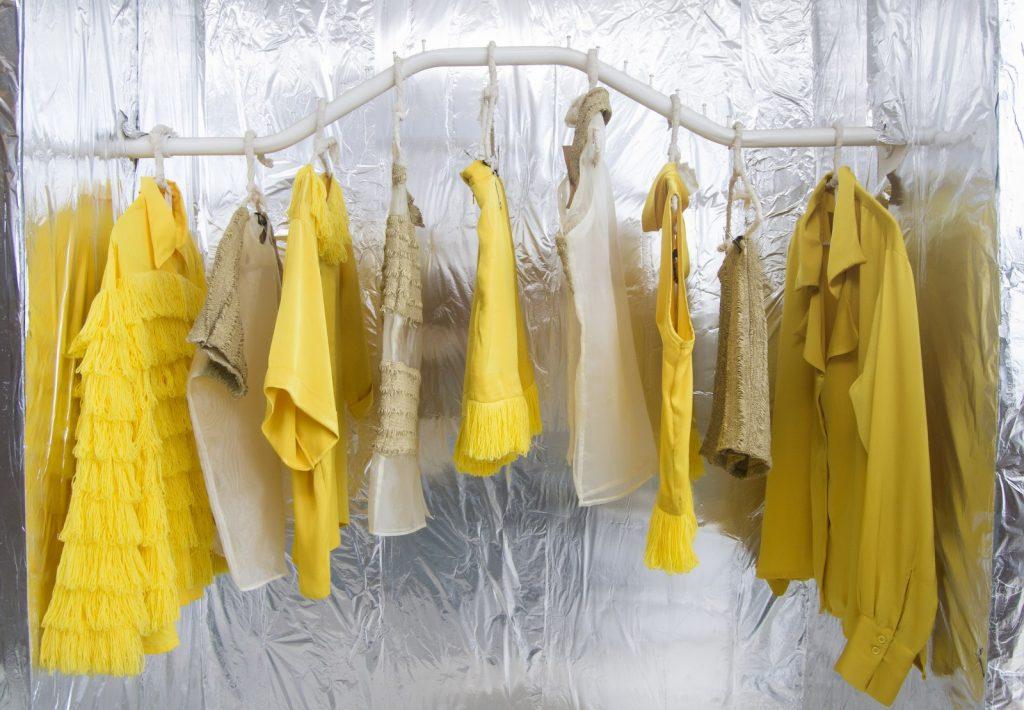 Switching up the style of the space is important to the designer; noting that since fashion is constantly evolving, she sees no reason why her showroom, which is essentially a fashion space, shouldn't do the same.
[epq-quote align="align-center"]"There is the space, there is the showroom and there is the brand. Change is constant, so a showroom must reflect the brand which, just like fashion, must always evolve"- Bubu Ogisi  [/epq-quote]
The moment you step through the doors, you can feel Ogisi's aesthetic – from the bold yet minimalist colors, to her unapologetic African influence and her fascination with old things. A vintage telephone sits elegantly like art on top of a coffee table which a wooden crate covered in glass. Old tires have been transformed into quirky chairs you can easily see in a modern living room.
For the life of her, she doesn't understand why people throw away tires because they can be used for so many different things. For her, tires help people move about every day – just like fashion does. So, incorporating these 'multi-functional' objects into her brand made total sense.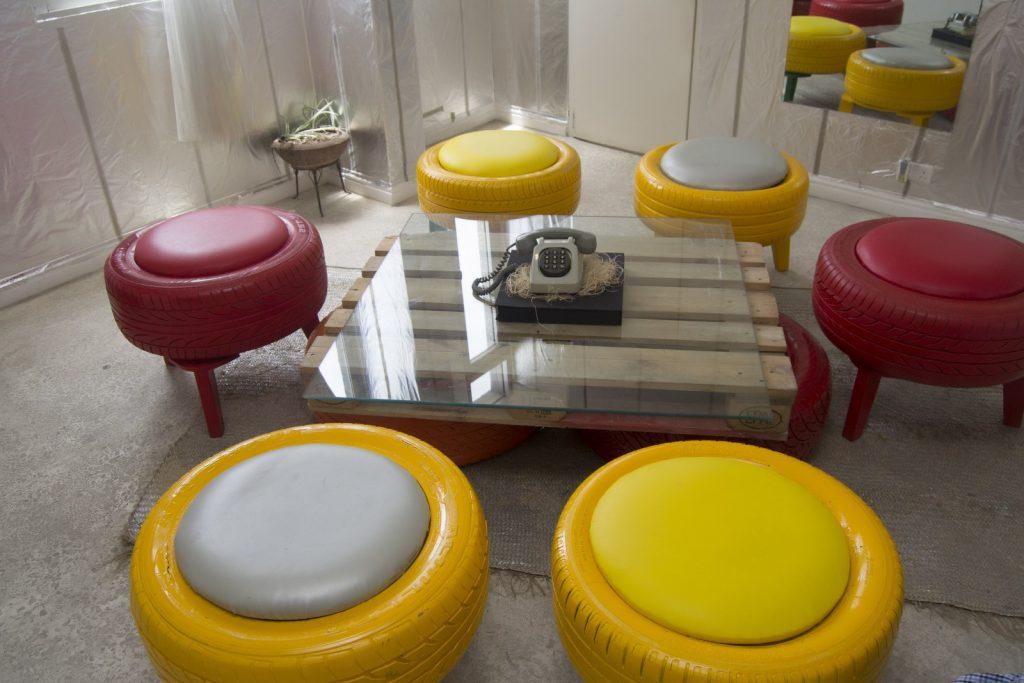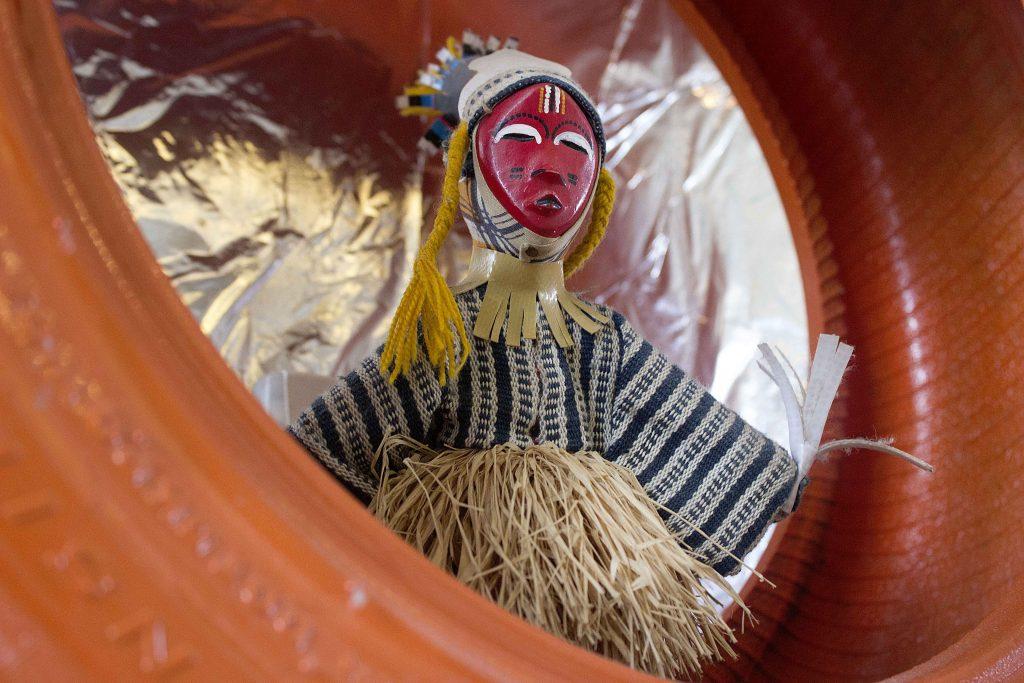 It's important for her to do the little she can for the planet by turning waste into useful things. And so, old bottles have become vases adorned with dead flowers, vintage coal irons have been filled with sweets and raffia leaves have been painted silver to match the foil walls.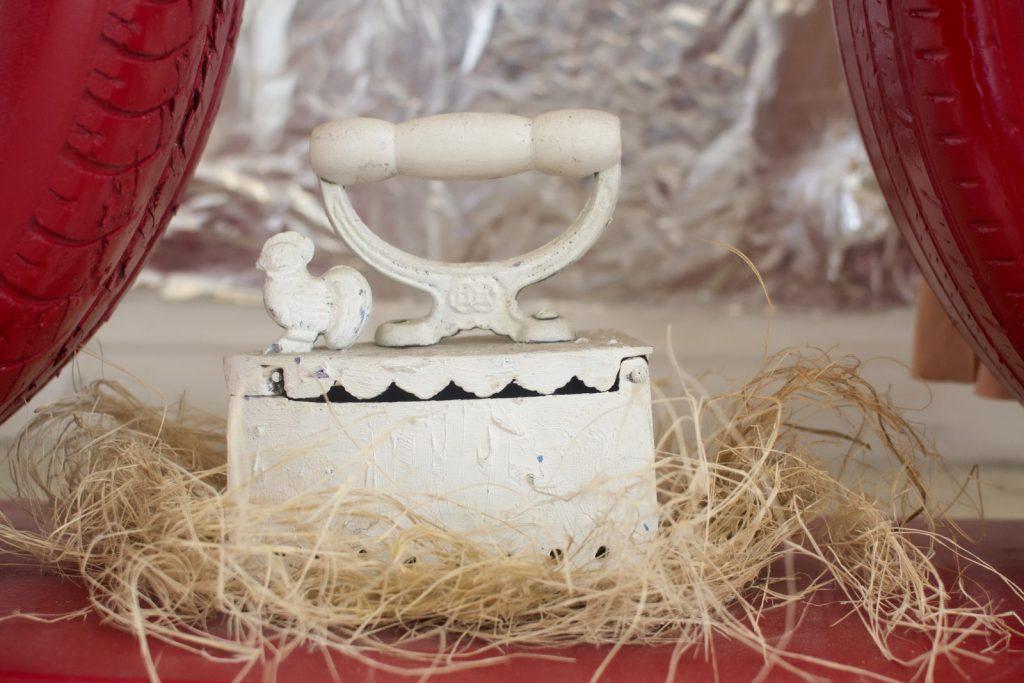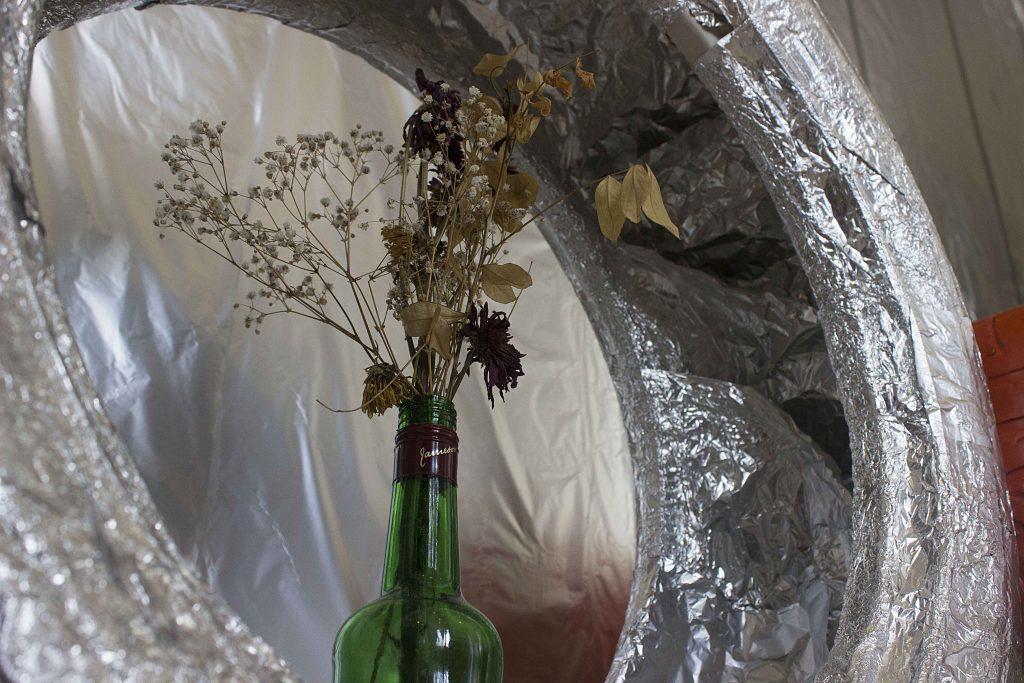 Dressed in a simple grey outfit and matching grey braids adorned with cowries, the designer is refreshingly individual – explaining she has no definition f0r herself or her brand – but simply goes with however she feels.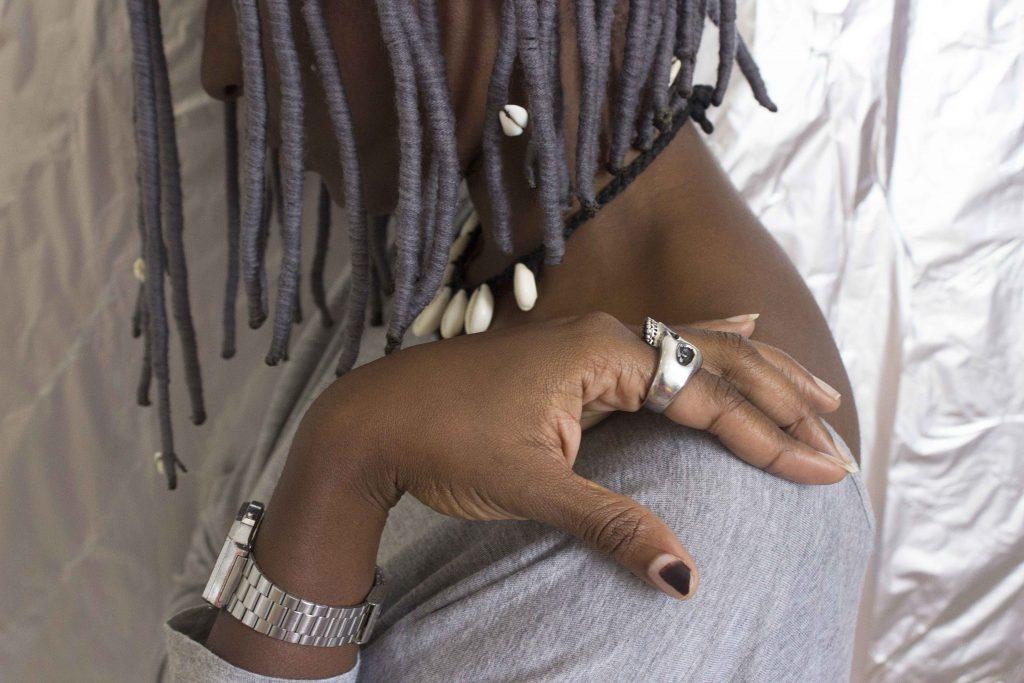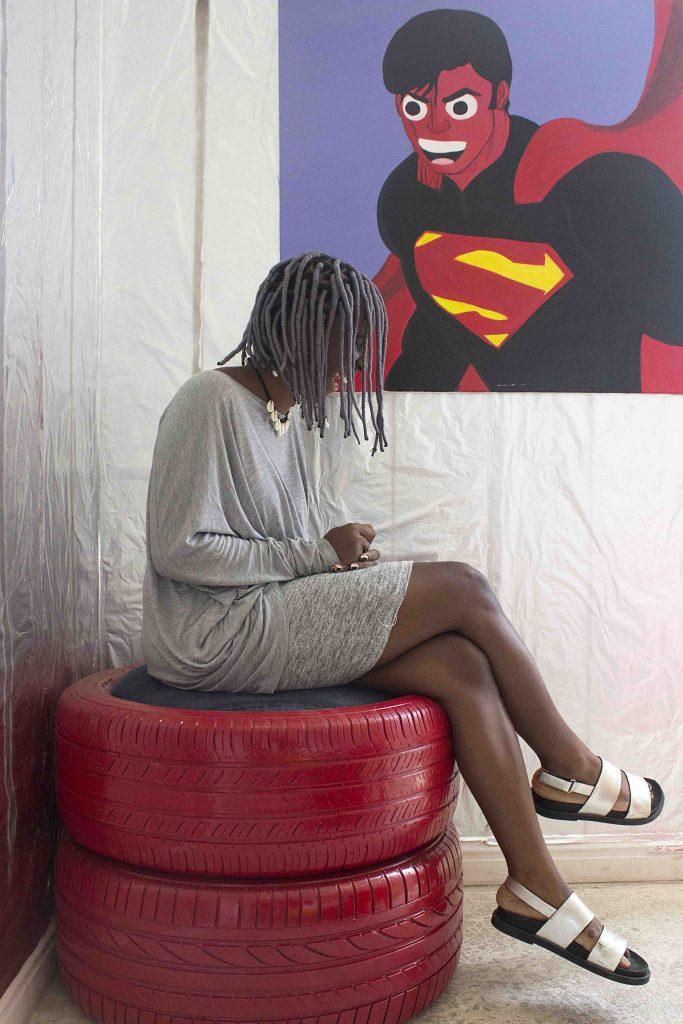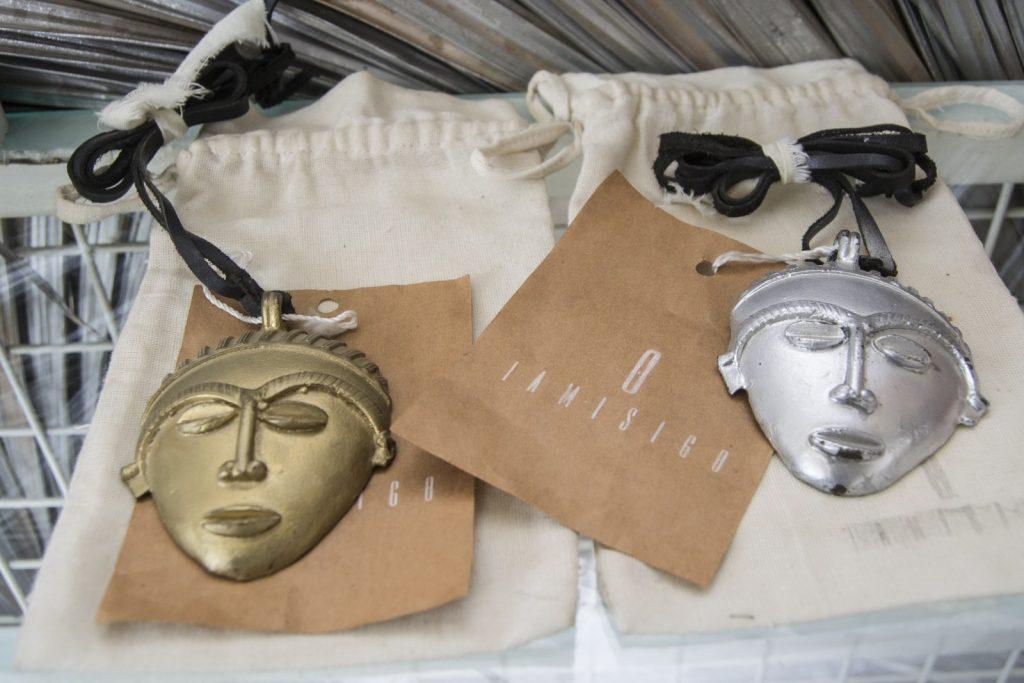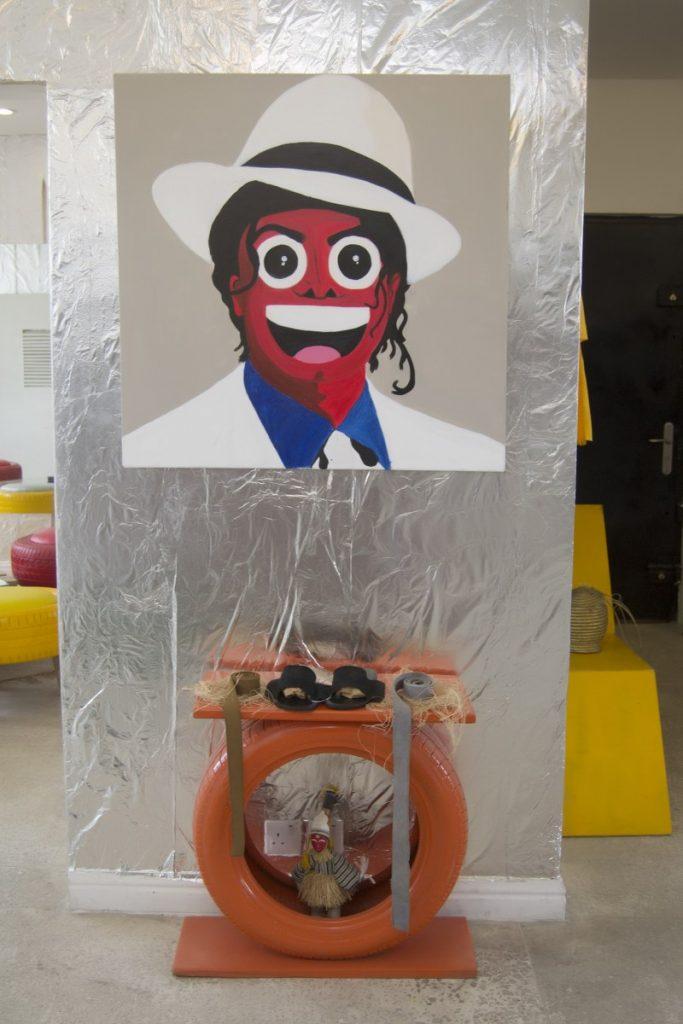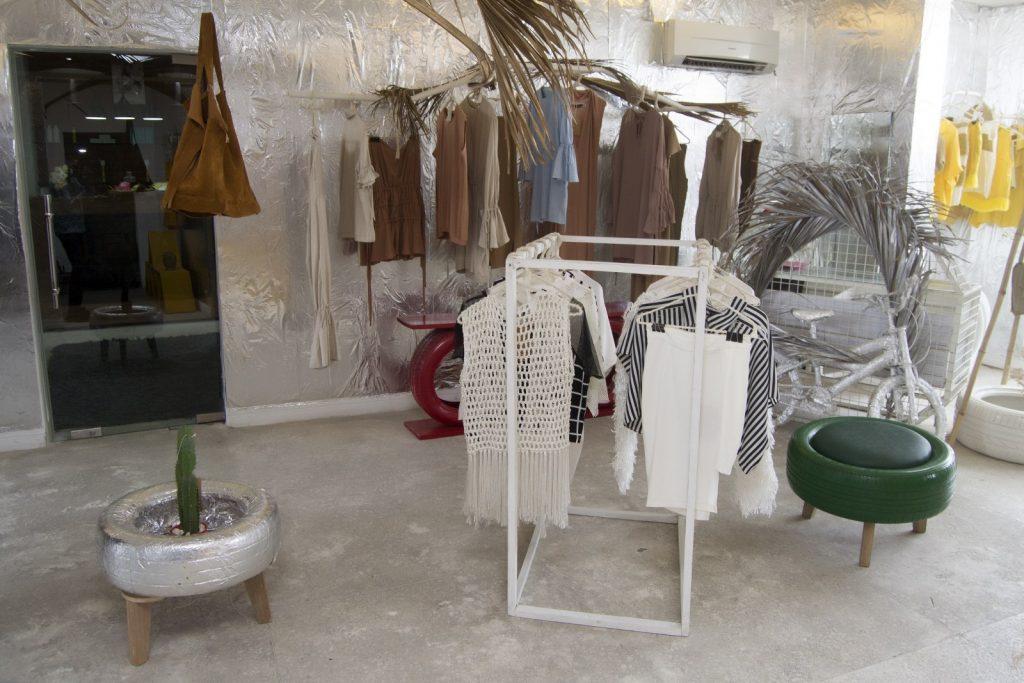 The I.AM.ISIGO showroom has evolved from a fashion space to more of a lifestyle space by hosting a slew of alternative and refreshing experiences. Like their quarterly jam sessions that has featured musicians from The Shrine, DJs from all over the world and even once, a live afro beat drummer who was playing alongside trap music – it's always something different. They also host quarterly parties called 'vibes' and private screenings of vintage Nigerian movies like Domitalla and Nneka the pretty serpent.
This showroom is a glaring testament to Bubu's creativity. We wonder what she'll come up with next. Aso oke covered floors?
All we can do is expect the unexpected.
---
Photography by Doute Adukeh
The I.AM.ISIGO Showroom is located at 16 Karimu Kotun, Victoria Island.
Follow them on Instagram: @iamisigo