Everyone wants to have a side hustle, but not many people know how to balance it with their 9 to 5 without letting either one suffer. A side hustle is important because not only does it give you a bigger income stream, it also opens you up to new opportunities, keeps your mind fresh and most important – hungry.
Working a 9 to 5 can be disheartening and monotonous and you may feel like you're spending your life making someone else rich. The truth is, there are so many great things about working a 9 to 5 and the experience you gain can only make you better – so stick in there (if it's right for you) and figure out how to make your side hustle work for you.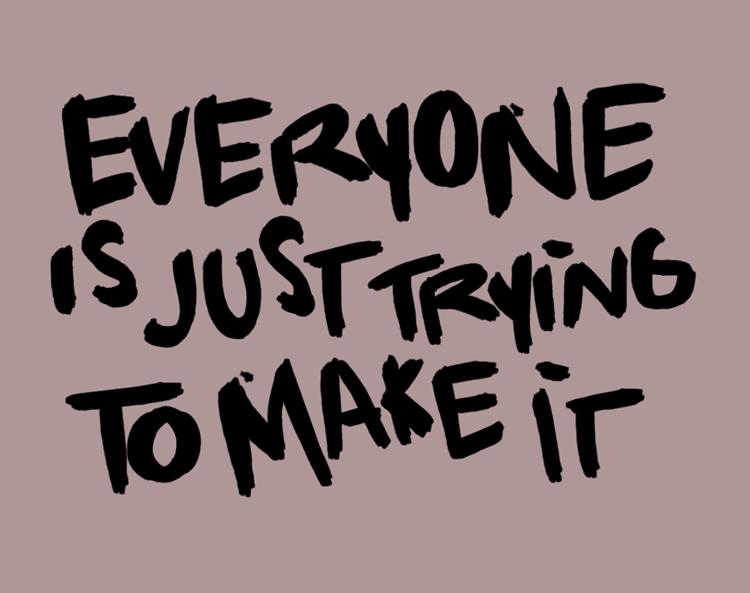 1. Know Your Restrictions
Before you delve into the wonderful world of side hustling, read and re-read your employment agreement. Make sure you are allowed to work a second job and you aren't breaking any laws. Once you've done this and you're in the clear – cue Rhianna's "work" and get straight into it.
2. Communicate expectations
As a freelancer, you have to be up front and let people know you have other commitments. The last thing you want is your side hustle clients calling you during your working hours. Not cute. You also have to communicate expectations to yourself. You have to make sure your side hustle doesn't require 24/7 attention because you'll stretch yourself too thin.
3. Find a balance
The truth is, when you have a 9 to 5, a side hustle and a life – something will suffer. Fact. Your 9 – 5 has to take priority during those 9 to 5 hours. The key is to finding your balance between life and your side hustle. You must sacrifice some of your down time to give enough attention to your side hustle. So, where does that leave you? Well, if you're passionate about your side hustle, it will be come second nature and you won't feel like its work.
4. Knowing when to pull back or go all in
The moment your side hustle begins to affect your actual job – you need to make a decision. Side hustle VS 9 -5. It's called a side hustle for a reason, so you have to keep it to the side. But if you start making more money on the side, than you do on the front – it may be time to take your hustle, full time.
5. Figure out your priorities
In order to have a successful side hustle, you really have to get organized. You have to write down all your deliverables daily and stick to it like white on rice. The moment you start slacking on your side hustle is the beginning of the end. Just because it's on the side, doesn't mean you should treat it like a side chic. You have to pay extra attention and be more organized than you would usually be because you want this baby to grow and give you lots of money babies in return.
6. Determine what you can out source
This may be the most important tip out of the bunch. Repeat after me – you cannot do it all. As much as we like to believe we're super human, we're really not. You may be doing it all and then one day – the burn out will hit you like a ton of bricks. Sometimes, outsourcing some tasks can help you run your side hustle more efficiently. Find someone around you who is younger and eager to work (for little money) and give them a task – you'll be surprised at what kind of magic happens when you believe in someone else.