Singer, Actress and Photographer, Toni Tones releases the video to her long awaited Hey Boy! as a remix featuring Cynthia Morgan and it is nothing short of visually stunning.
The "Rumour Has It" and "It's Her Day" star released the DMM produced original audio version of the song sometime in August 2015, and after a long years wait, we must say the video absolutely well worth the wait!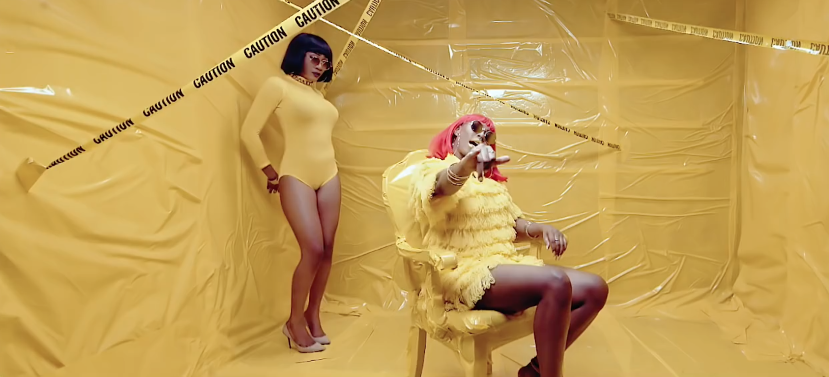 Singer Toni Tones is also well known for her good works as a Photographer, as well as for being a notorious control freak and perfectionist, so it's no surprise at all about the level of attention to detail in this video…

We are simply in love with the creative direction taken in this video, every one of the video sets has been specifically and uniquely designed, it is very clear that nothing in this video has been placed there by mistake, every outfit looking tailored to fit and not just off the rack clothes, the colour matching in each of the scenes, and even all the way through to the props used in each scene.

It just goes to show that a little creativity goes a very long way, as Toni Tones deviates from the usual club scene videos we're used to seeing, directed by Clarence Peters, it isn't very difficult to see why we think this is arguably one of the best looking and most creative visuals we have seen this year.
Check it out!