A major foodie event went down last week and if you weren't there – we're about to make you feel really bad with pictures that will make you really, really hungry. Apologies.
GTBank Food & Drink is almost here (April 30th – May 1st) so it made sense for them to bring all the foodies together to celebrate the art of cooking. Chefs, food bloggers and select media people were invited to experience "a taste of what to expect" at this years' Food & Drink fair.
The mixer took place at the minimal chic Miele Gallery; a state of the art kitchen showroom that is literally #futurehomegoals And guests were treated to welcome drinks and canapes as they networked with one another. It felt like a mini-reunion as the bloggers and chefs all caught up with one another.
Chef Benedict and Chef Alex were the stars of the event as they created a gorgeous custom menu for the foodies to enjoy – course by course. Between Chef Benedict's Roast pork flambe in honey whiskey served with apple & potato mash to Chef Alex's Parisian macaron with local coconut/lime – it was like the foodie gods came together in unison and everything was right in the world.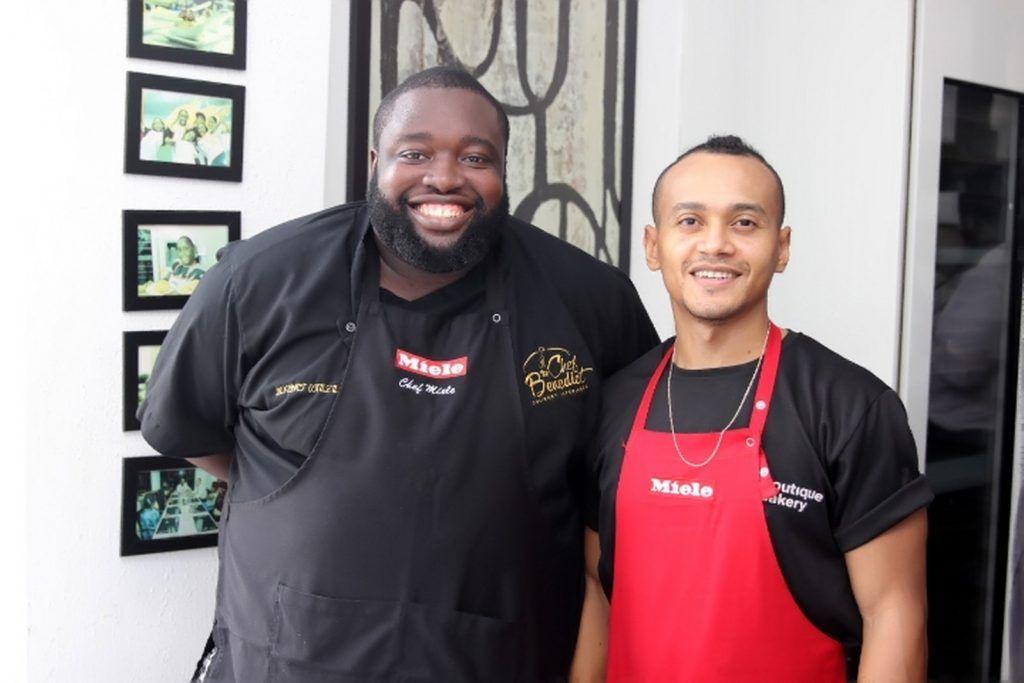 Guests watched Chef Benedict throw it down (literally) in the kitchen and it was like a very intimate private master class by someone who really understands the art of cooking. Some guests sat in the gallery as he prepared the food, while the bloggers were down in the pit – trying to get that perfect picture for Instagram.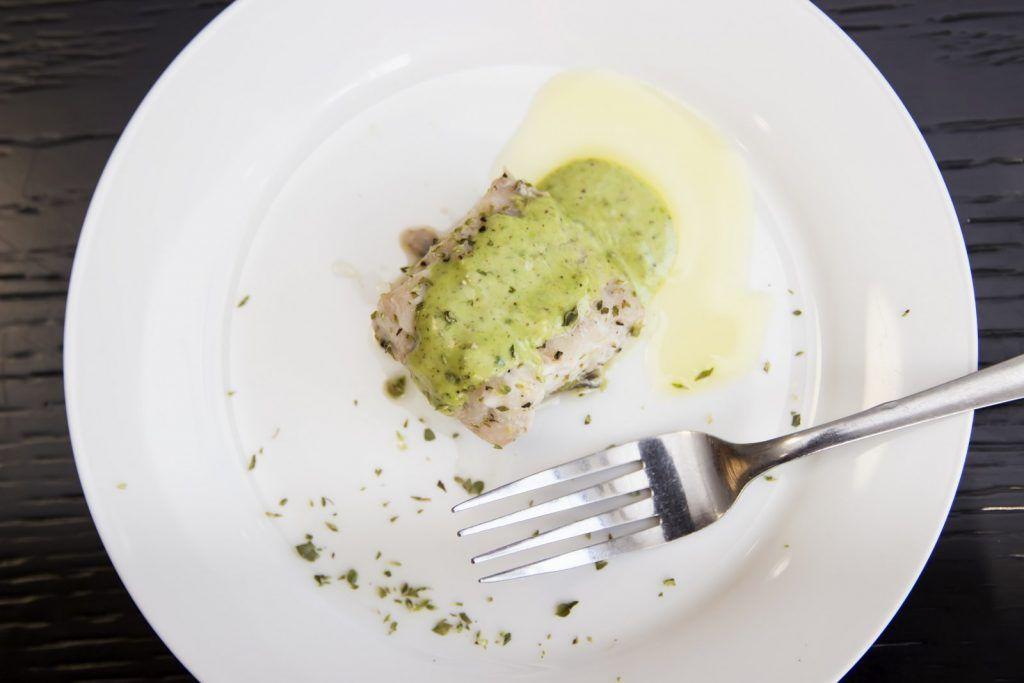 White snapper served with pistachio pesto & lime zest by Chef Benedict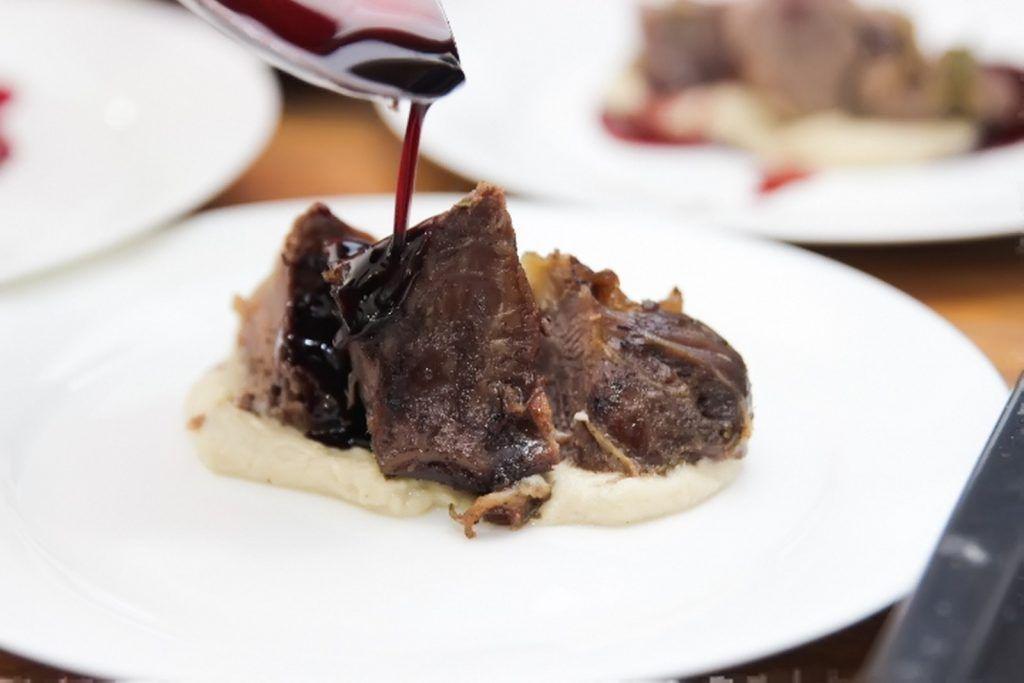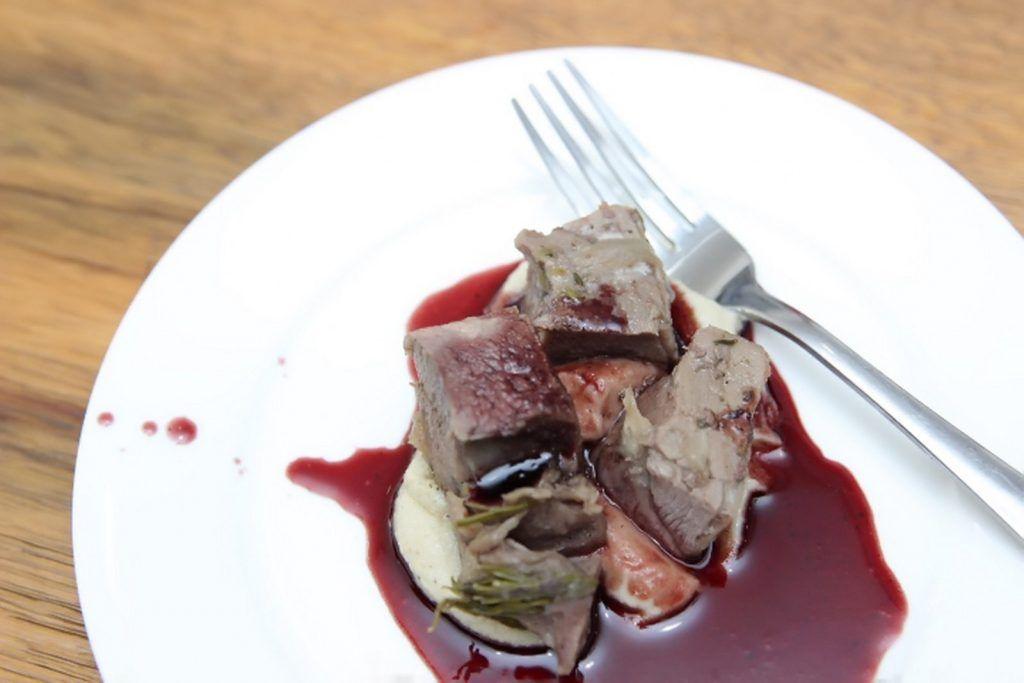 Slow roast lamb served with italian sweet and sour sauce "agrodolce" cauliflower purée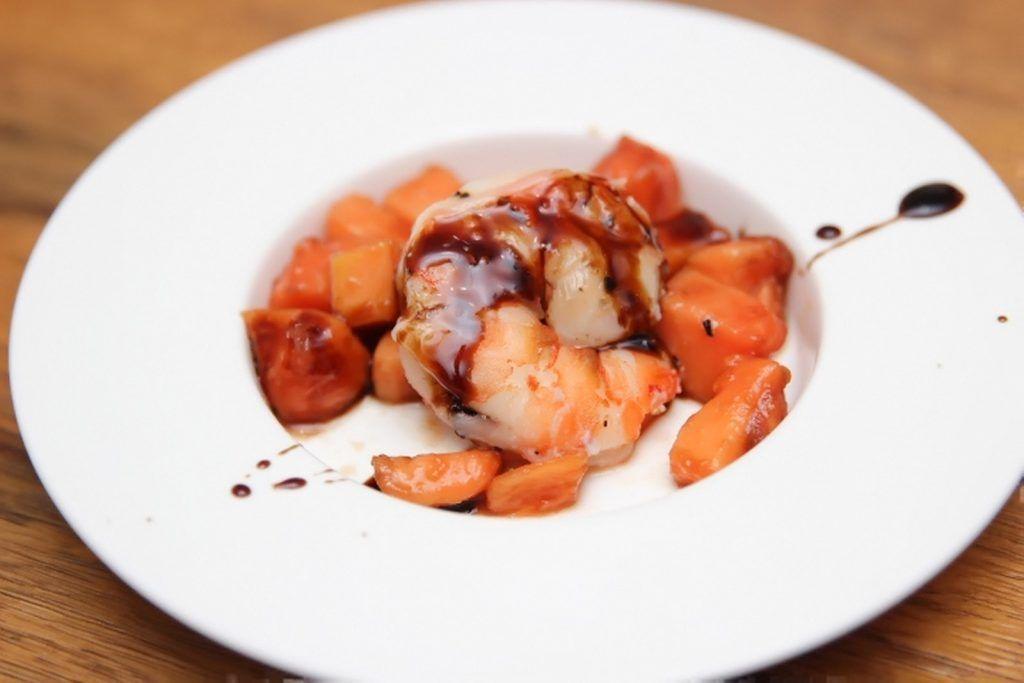 Sous vide prawns fresh paw paw balsamic reduction
The food was a total hit with the guests and we had to ask the Chef how he came up with such an intricate menu with perfect contrasts that flowed together. Here's what he said;
[epq-quote align="align-center"] "I came up with my menu, as a way to show what can be done following the philosophy of simplicity of balance in food, which is the basis of Italian cuisine. To be able to achieve this one must focus on having the freshest and best quantity produce. I wanted every base of the dish to be extremely simple almost like a blank canvas and compliment it with a couple of kickers. Let's take the roast pork for example, I roasted the pork crusted it with some herb salt, nothing much to that, served it with an apple and potato mash and a honey whisky Rosemary and chili glaze… not a bad finishing touch"- Chef Benedict [/epq-quote]
Not bad at all.  Now on to the sweetest part of the day – Chef Alex's dessert presentation.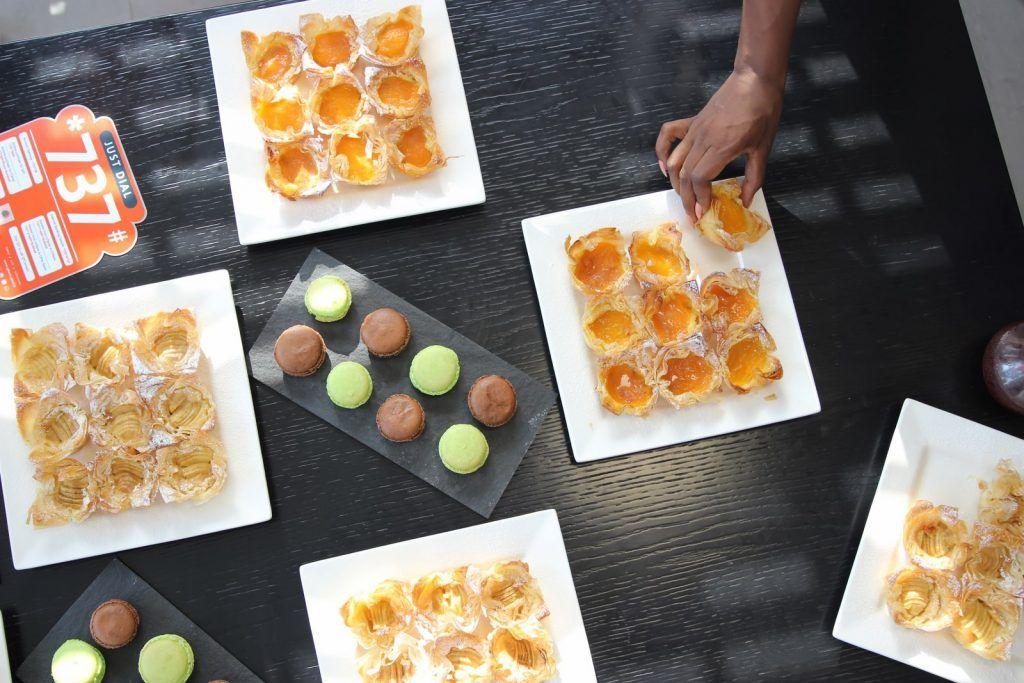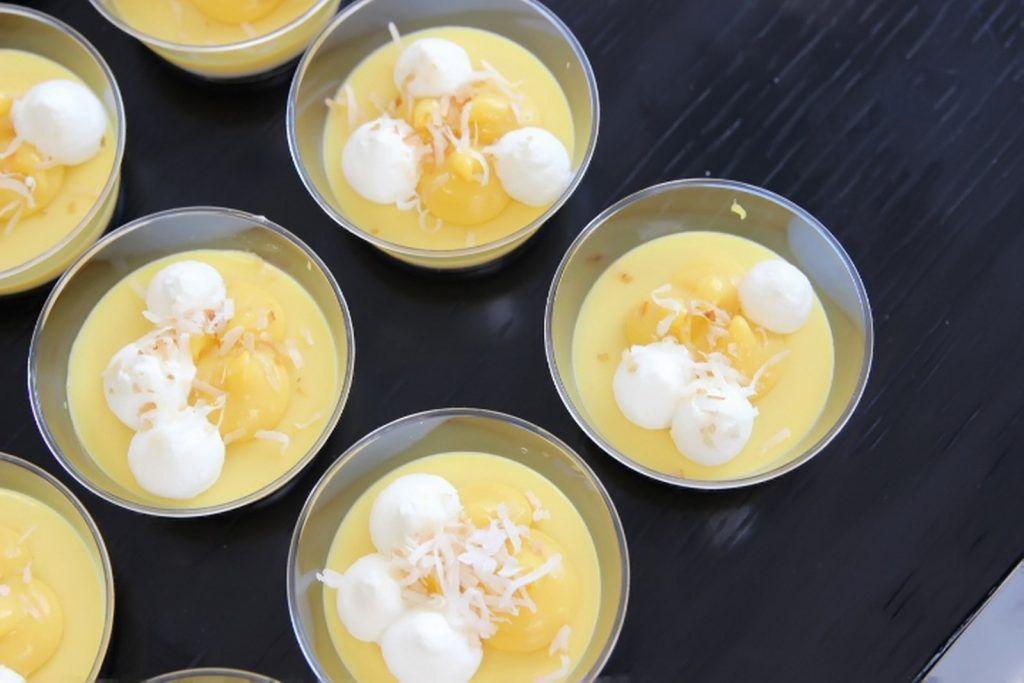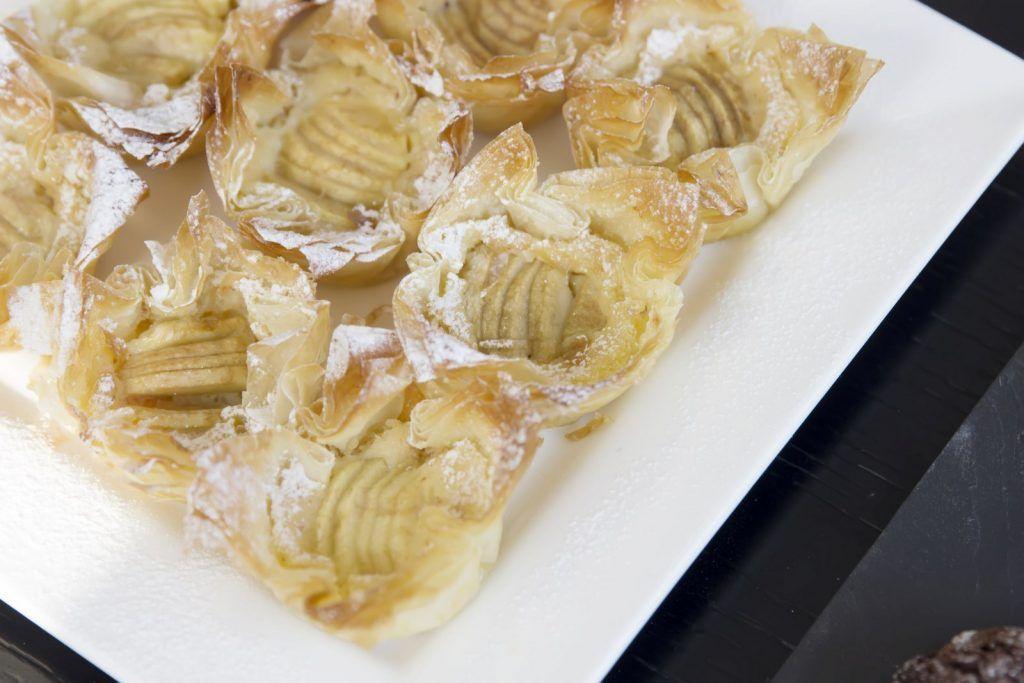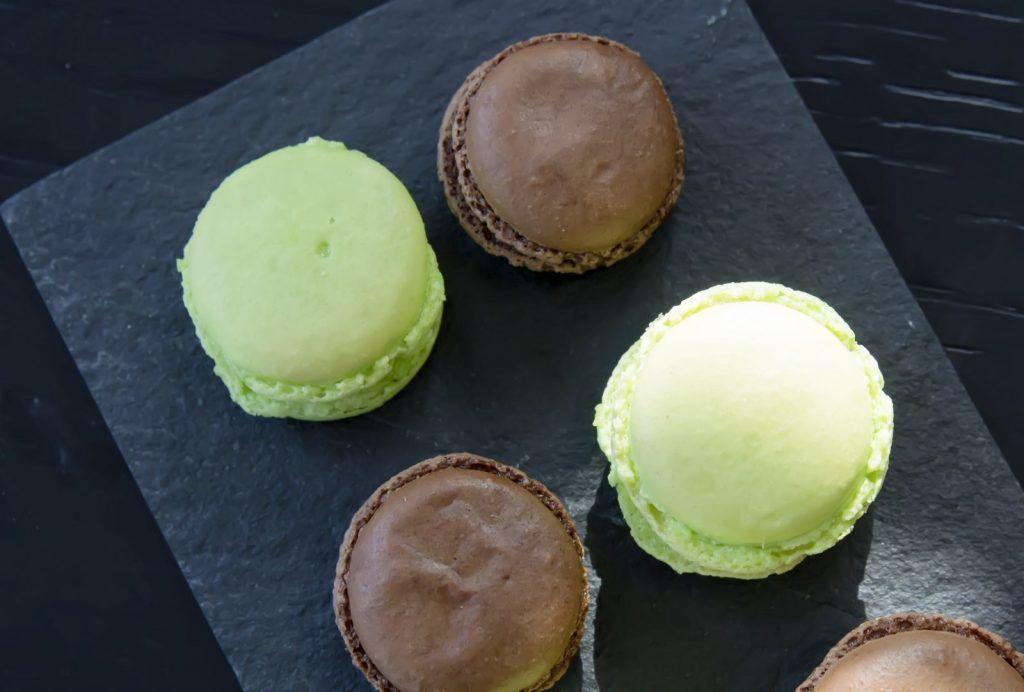 We know what you're thinking. Who ate all this food? Here are a few photos of the lovely (lucky) guests.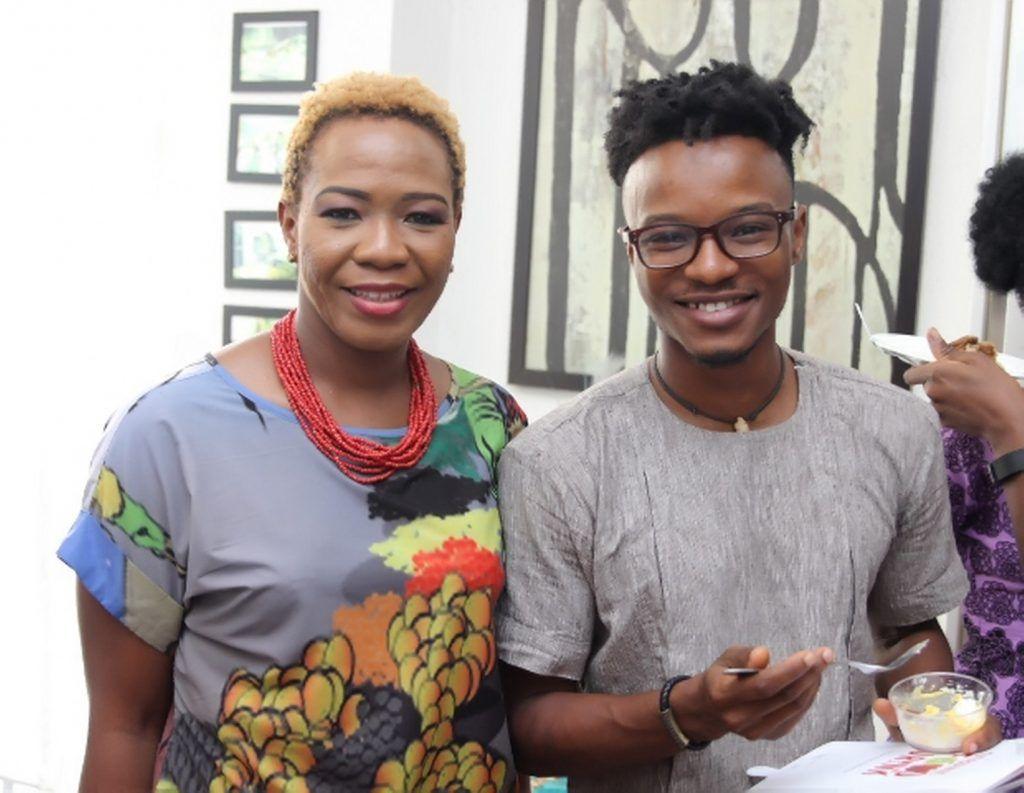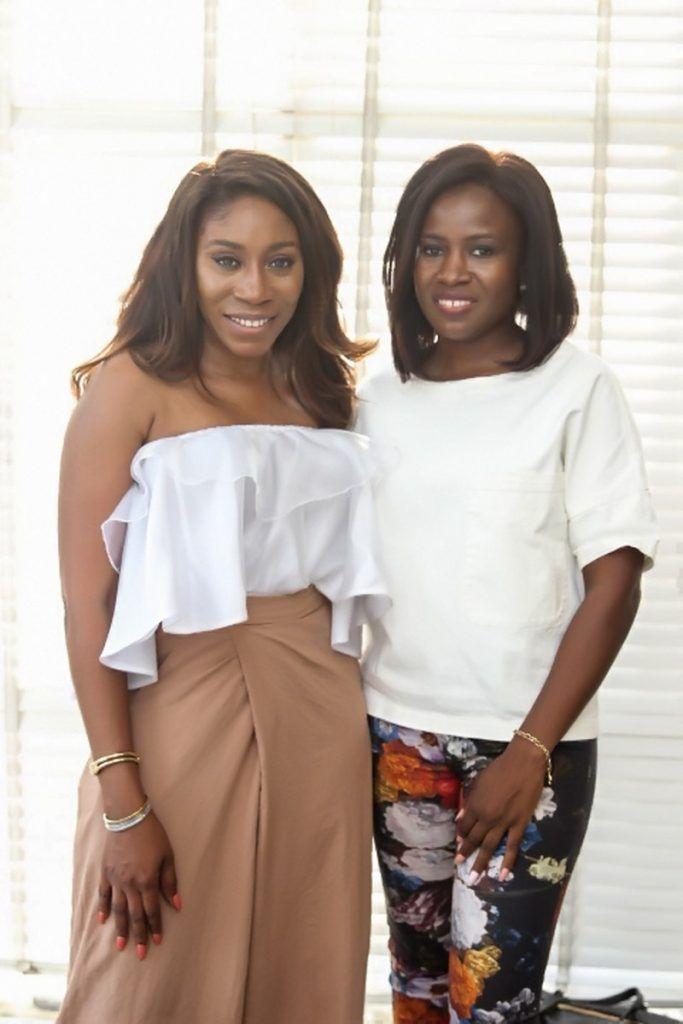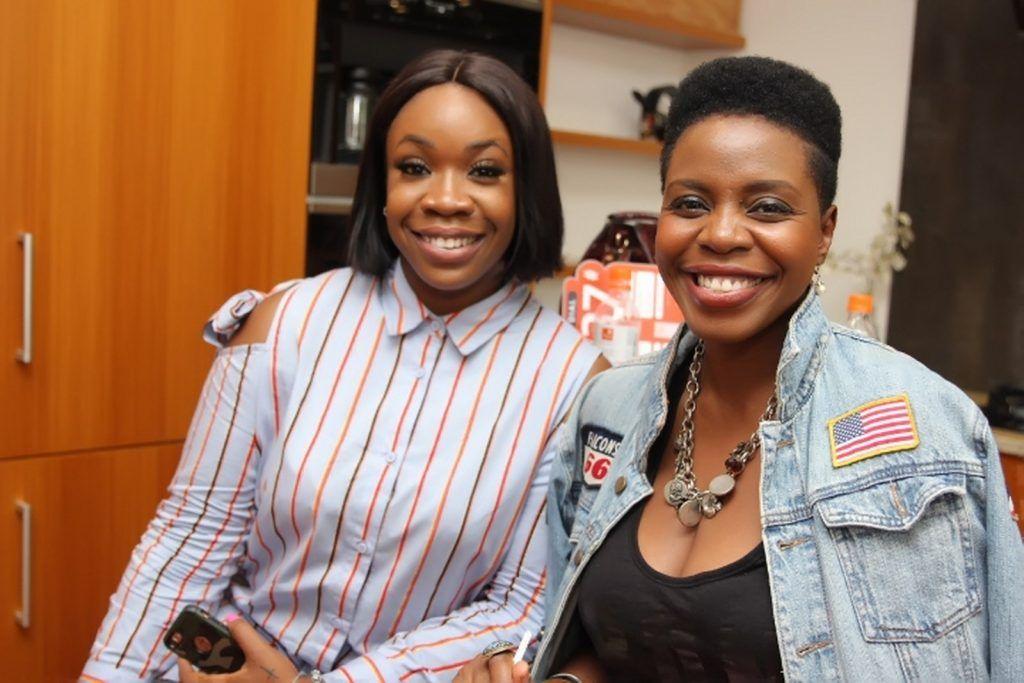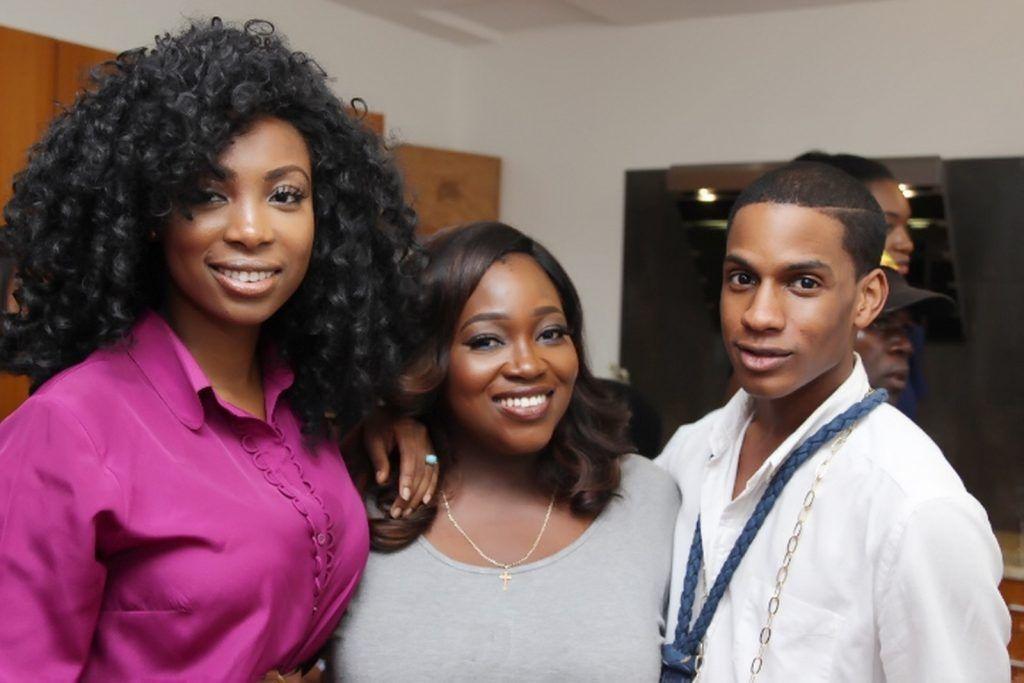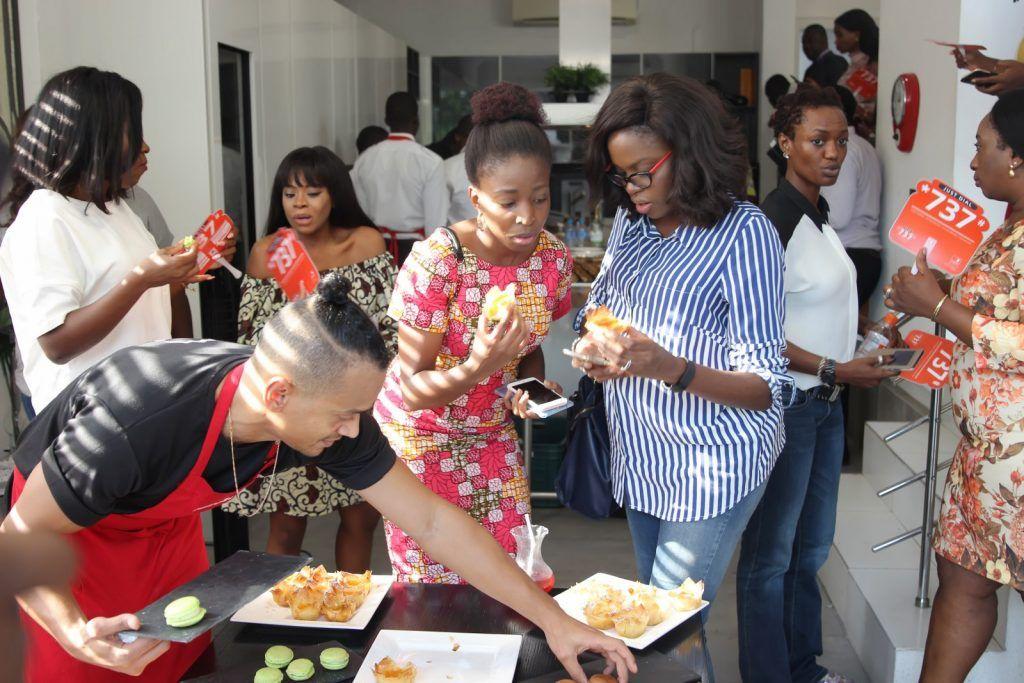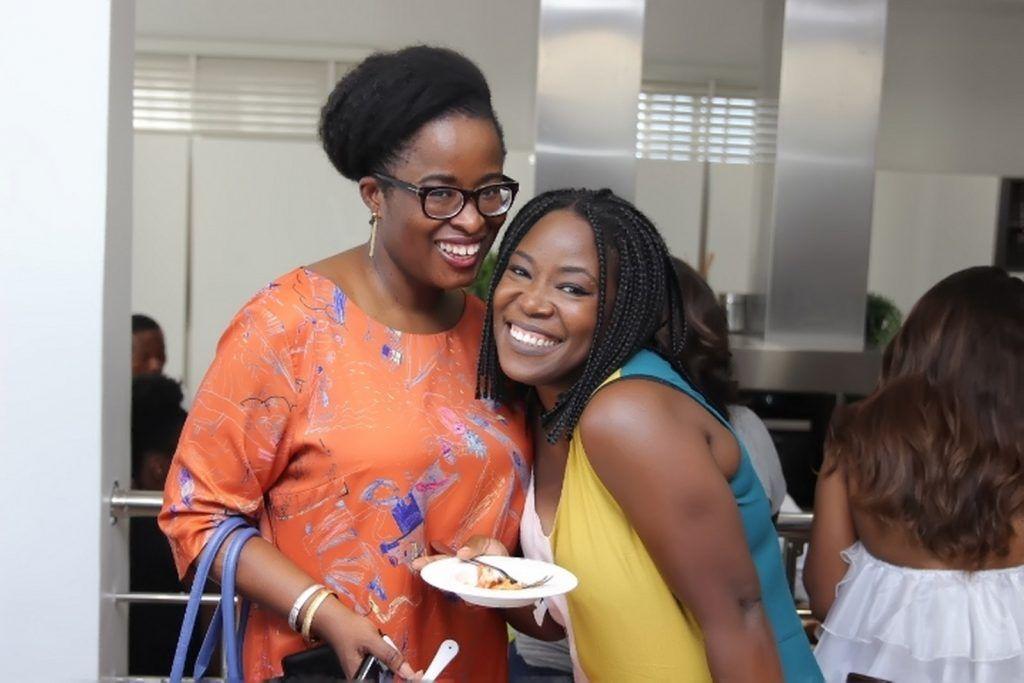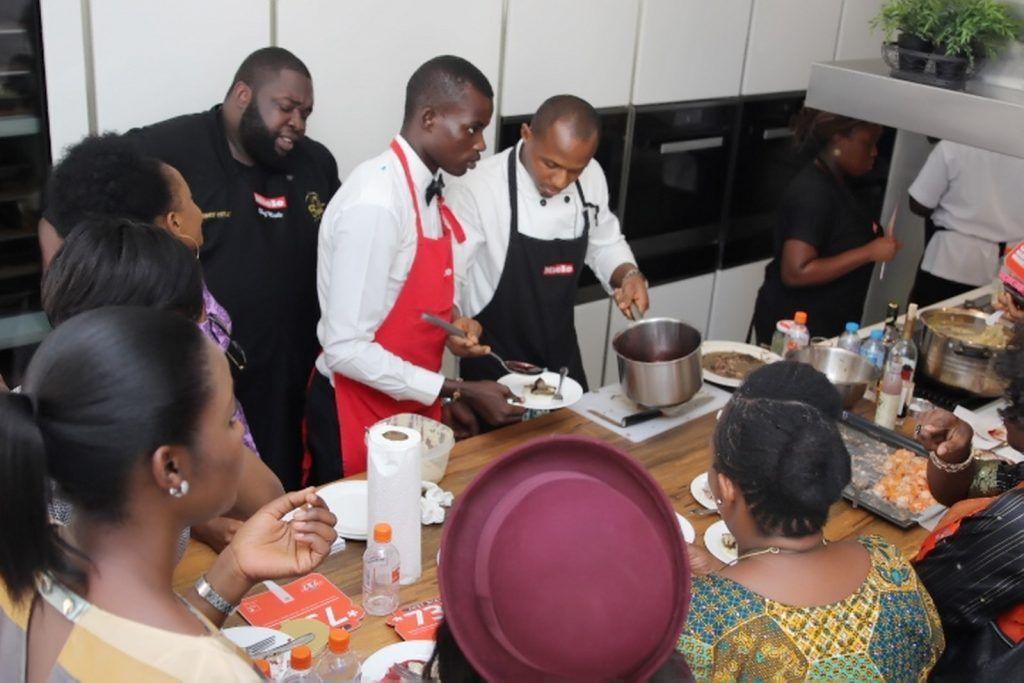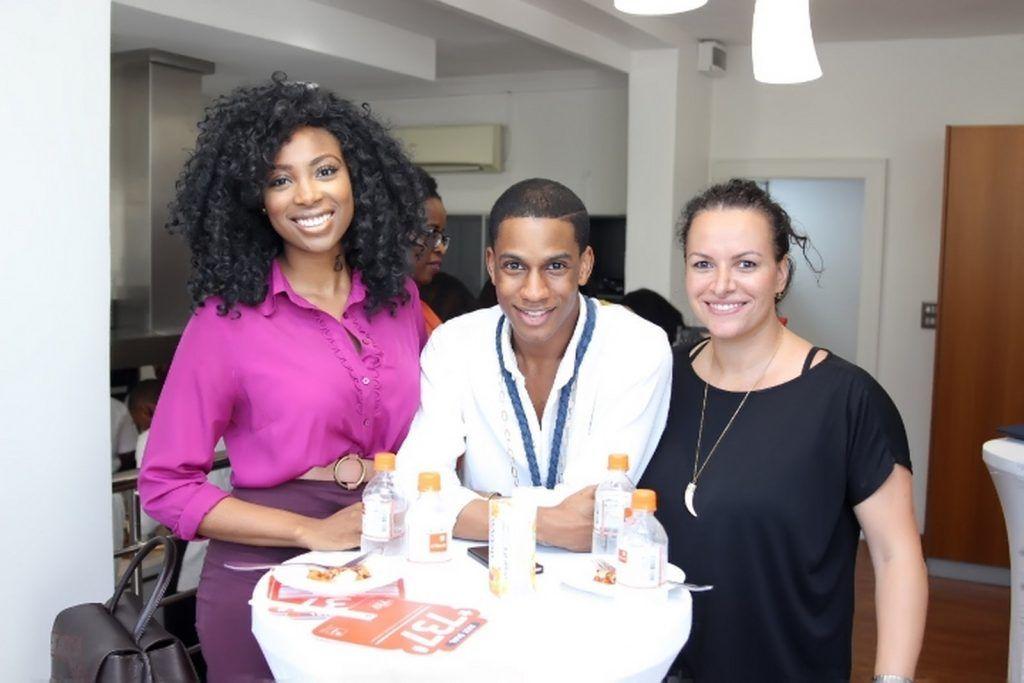 Fab times.
The GTBank Food & Drink Fair will hold on April 30th and May 1st. Attendance is totally free so just come, ready for foodie heaven. We could spend more time describing exactly what you should expect but Chef Alex put it more eloquently than we ever could.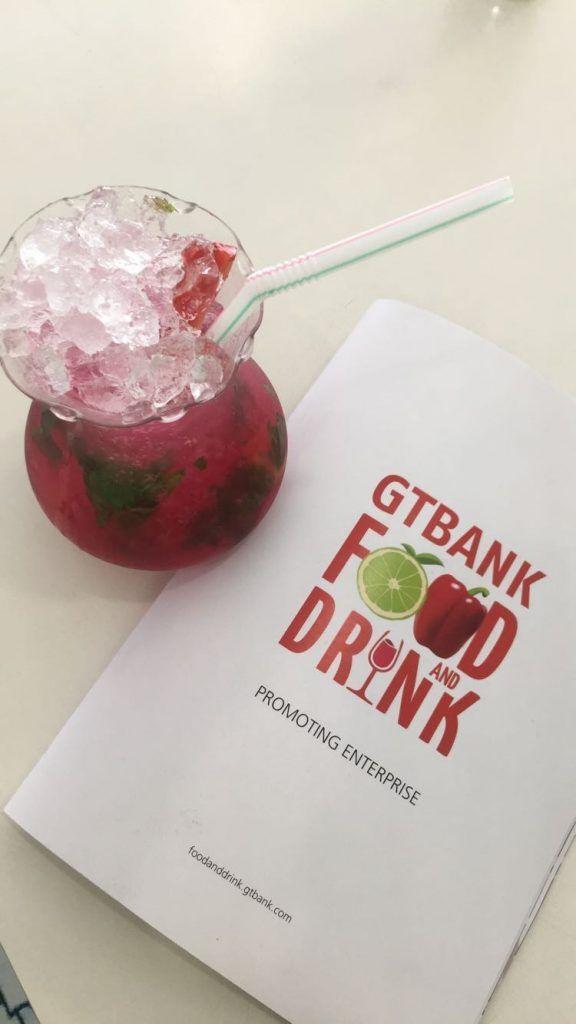 [epq-quote align="align-left"]GTBank Food & Drink is a forum that gathers like-minded people in a setting which allows for the smooth exchange of networks and skills, facilitating new enterprise and creating a safe and nurturing space for young talent to grow. It's not just welcome, but essential to the local food service and hospitality industries.[/epq-quote]
Photography by Olupitan Olusanya