The 90's are back!
Chokers have made a come back, after being so popular in the 90's and early '00's! Everyone is rocking the trend. We have seen celebrities from Kim Kardashian to Mo Cheddah take on this look. Chokers have a way of giving the simplest outfit , an edgy look.
We are bringing you easy ways to get on board the choker trend, without breaking the bank.
---
This look is for the minimalist. It's the perfect accessory to pair with a rather chilled/casual outfit.
All you have to do is either, wrap it around your neck to get a layered look or just leave it hanging loose to achieve that laid-back look. Shoe laces come in different shapes, sizes, and patterns.
Tip: If you want to go for a more edgy laid-back look, sack up a few necklaces with the choker.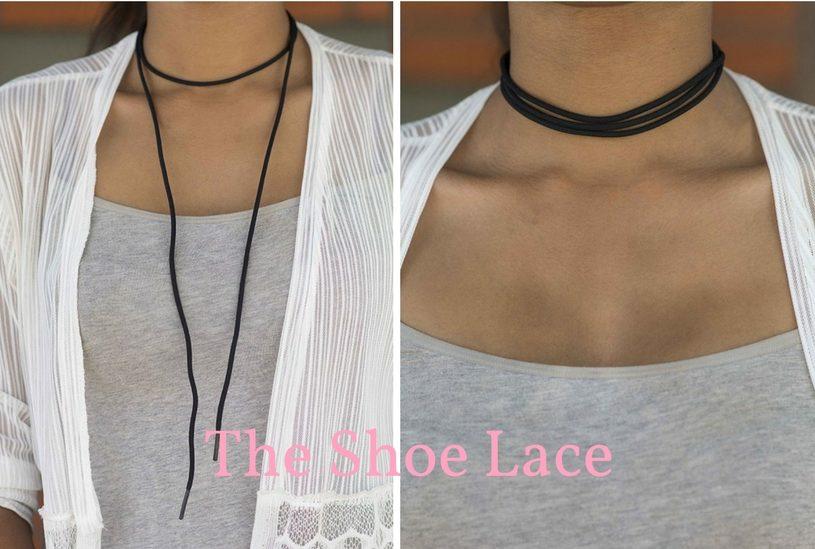 ---
What else screams 90's than a bandana? This quick DIY will definitely give your outfit that 'oomph' it needs.
To get the choker look simply, Fold the bandanna into a triangle and fold it till it's a long strand. Wrap around the neck and tie at the back (you determine how thick or thin this can be)
OR
To get the wrap look : roll the bandanna  and wrap loosely around neck (back to front). Double tie the ends ( you determine how thick or thin this can be)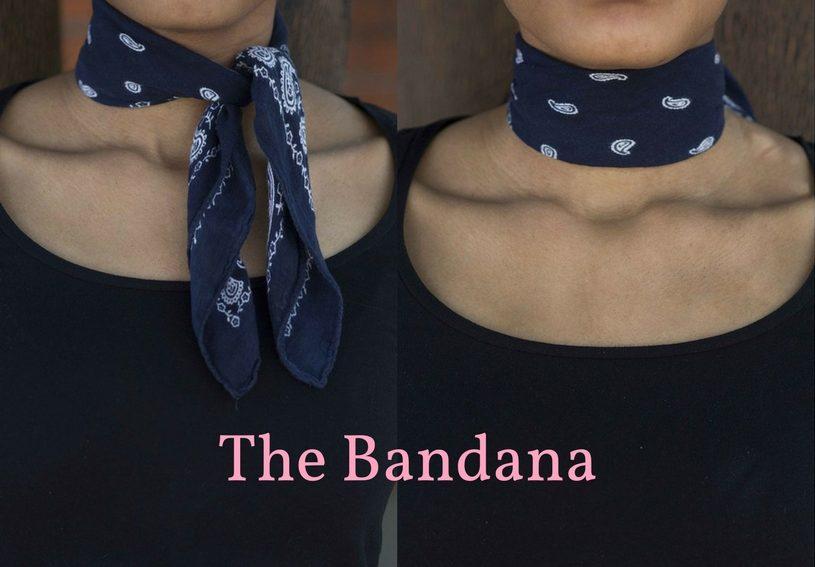 ---
This is the classic look and you can never go wrong with it.
To achieve this look, repeat the steps from the bandana look.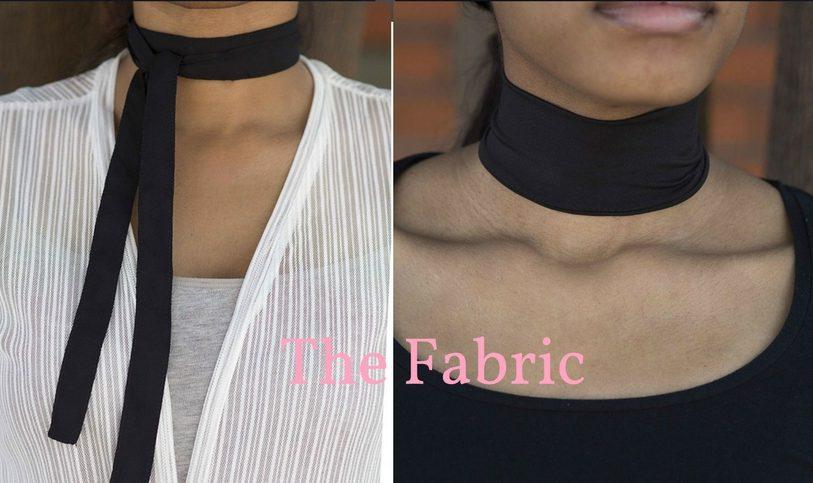 Tip: Thick chokers go very well with off- shoulder tops. If you feel you have those striking collarbones, perfect opportunity to show it off!
---
We would love to see any DIY choker styles you come up with. So follow us on Instagram @Ndani.Lifestyle and tag us to see.