Us women in the buzzy, communal space of Lagos and in Africa generally, appreciate African elegance when it comes to dressing. Most times, we don't just want stylishly cut pieces with urbane finesse, we also want a touch of "Africaness", because, to us, that is what makes a look complete. From the likes of Lanre Da Silva Ajayi, Fashpa, Lisa folawiyo to name a few, there have been numerous takes on what African Elegance should look like. Here  with a uniquely eclectic twist, delivering a dose of sophisticated pieces inspired by Lagos, to our wardrobes, is burgeoning fashion brand Doo by Iyanu also known as DBI which just launched it's debut collection officially by way of a fashion show hosted at the Maison Fahrenheit.
Following a foundation in creative design and a career in visual merchandising in London, then defying odds to enter an industry already over-saturated with digital retailers, founder Iyanu Akinremi's story is one of pure passion and sartorial skill. Shaking off the rest of the world's idea of the African aesthetic, Doo By Iyanu, is providing wardrobe mainstays for the contemporary  woman – with just the right pinch of "Africanness" woven in. Post DBI's official launch, we spoke to Iyanu about why she chose Lagos, why in an industry like her own, one needs to be completely deaf to noise and her biggest lesson learned as yet.
Tell us about how you got into the industry and DBI's beginnings…
Doo By Iyanu was founded on a step of courage. Beating all odds to actualise my dreams, I studied at University of the Arts London, with a foundation in creative design. However, the love for fashion emerged during my career in visual merchandising, beautifying the London, West End window displays. Discovering I had an excellent eye for detail and a creative flair that had all passers-by captured by my window displays. I knew this was just the beginning. The dream of bringing a western and eclectic twist to the Nigerian (African) fashion, was sparked when I got back to Nigeria. This new adventure, Doo By Iyanu, led me once again down the path of education. Learning to sew was a must so I took to four different sewing courses in order to prefect my craft. Developing my knowledge base and skill set to build the same capacity to strengthen the Doo By Iyanu team.
Who is the DBI girl?
The DBI woman is confident, ambitious and a go getter, she fights for what is right and defends the weak. She nurtures those around her with love. She is a daughter, a mother, a sister and a wife. But she can not achieve this all wearing ordinary clothes, her choice is a DBI armour which helps her face each day elegantly styled and ready for action.
What would you say is the biggest inspiration for DBI?
Doo By Iyanu styles are influenced by many things, but 3 women were instrumental in influencing the message of the brand;
Marilyin Monroe – Sexy for the shapely woman… Her style covers the sexiness of the DBI woman, the fear not to show off her shapely body with confidence and grace.
Audrey Hepburn – Classic …Her style represents the classic DBI woman, as less is more she wears each garment and it never wears her.
Rihanna – Bold & Edgy – Her style represents miss unique, each piece shouts out loud particularly with her current mood for each outfit.
What does a typical working day look like for you?
I love working in the evenings, so my mornings are filed with writing documents, handling my social media accounts, following up with meetings, cutting fabric or possibly searching for fabric. By the evening the sewing begins.
What is your favourite part in the process of fashion design?
Out of all the design processes I must say my top 3 will have to be the choosing of fabrics, the sewing up of the garments and finally before all that can be achieved, the creation of the design via sketching. However, the favourite of all three is sewing up the garment, when the imagination is finally turned into a reality.
In the ever-buzzing city of Lagos, how do you approach work so that you can keep that creativity?
To keep the creativity alive I rest my mind, make sure I've gotten enough sleep, eaten well. Alongside I watch fashion television.
Tell us about your new collection…
The Modern African Woman, Doo By Iyanu SS18 collection focuses on the power of the Woman. As women, we face immense pressure in every area of our lives, just like diamonds in the making, life can expose us to extreme heat and pressure based situations, sometimes these situations can cut deep! For those who are determined to succeed and "become", this same pressure becomes the catalyst that transforms us into powerful, successful, women… Diamonds!
You could have done fashion in London or anywhere else in the world, why Lagos?
The passion for fashion was realised once I took the leap to find myself by coming back to explore Nigeria. Living in London all my life I needed to shack things up- jumping out of one's comfort zone to a new environment with new challenges and experiences.
Lagos can be pretty intimidating. A piece of advice for any woman who's not feeling too confident to start a business on her own here in Lagos?
To be completely deaf to the noise and build your faith. Some advice maybe negative and push you to talk yourself out of your idea entirely, this is when faith comes in. Yes, when we think about faith naturally it is targeted towards religion but what of the unbelievers who practice this act daily, clearly showing the immense power it carries. For me I took to church and grew my relationship with God as I knew I could not do it alone.
What are things that Nigerian women need to consider when choosing their outfits?
Before one considers choosing colour and what is in trend, be true to yourself and work with the amazing body type God has blessed you with. There are so many ways to play with a look and create illusions, whether it may be bigger hips or a smaller waist. Using the pieces best suited for you is the best way to construct such an appeal.
What's the biggest lesson you've learned since you decided to pursue your dream in fashion?
The biggest lesson I have learnt is staying peaceful no matter the outcome as you are your brand. It is amazing the different types of directions situations can pull one in but keeping the eye on the bigger picture is the most important thing. So keeping the peace and the mind right is the only option.
What we really love about DBI's 6-piece collection is the fact that the designs span beyond what appeals to just the African woman as Iyanu's take on western trends such as corsets, asymmetrical sleeves, sweet heart necklines, slight ruching, ruffles are evident and given unique twists. Her bold choice in colours also take the collection's appeal a notch up.
Scroll through to see full collection.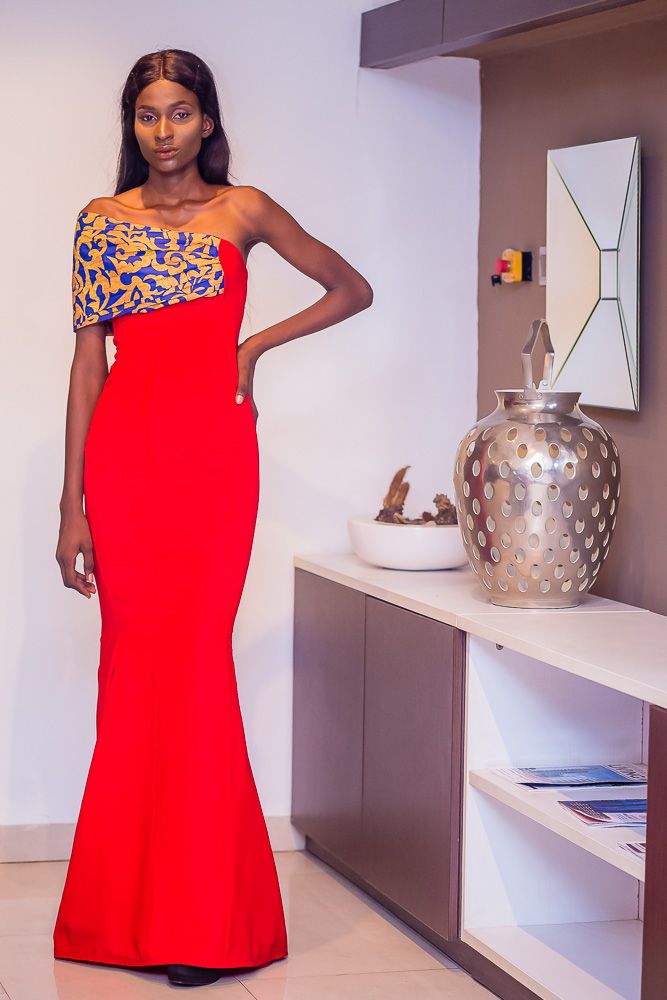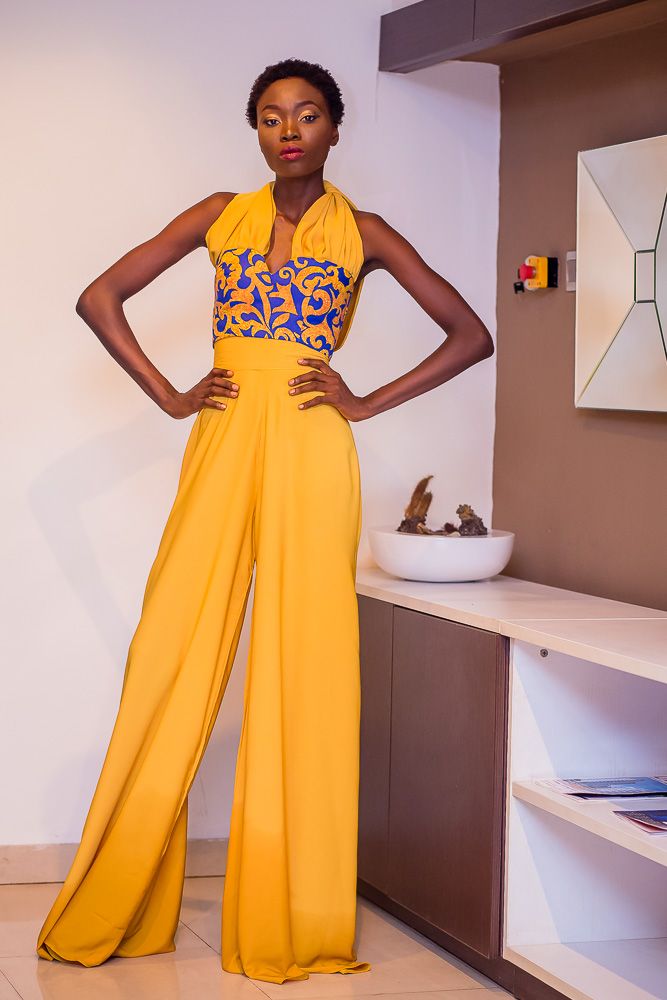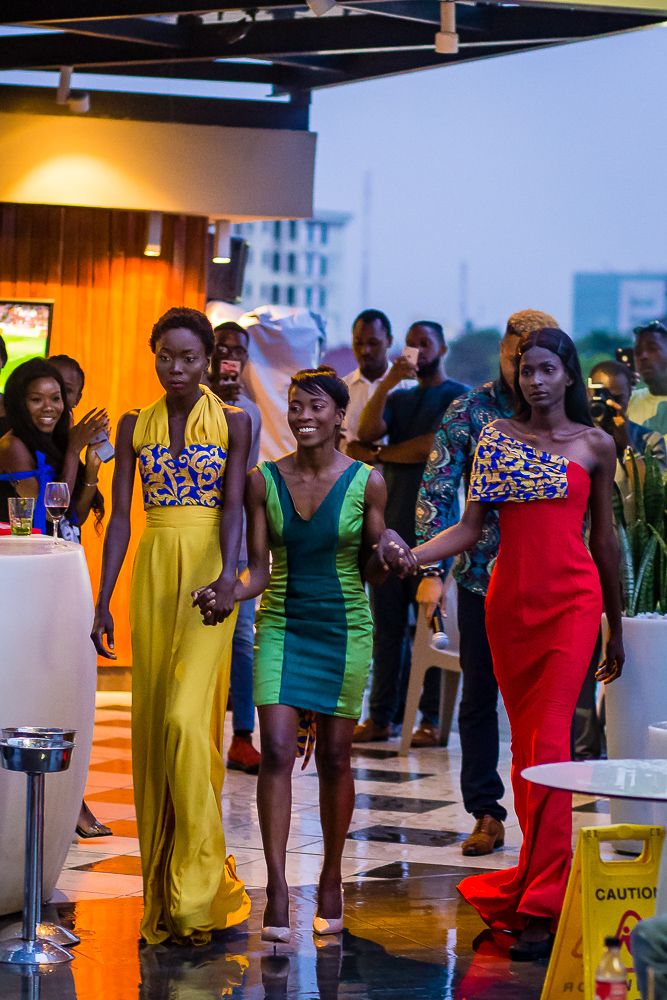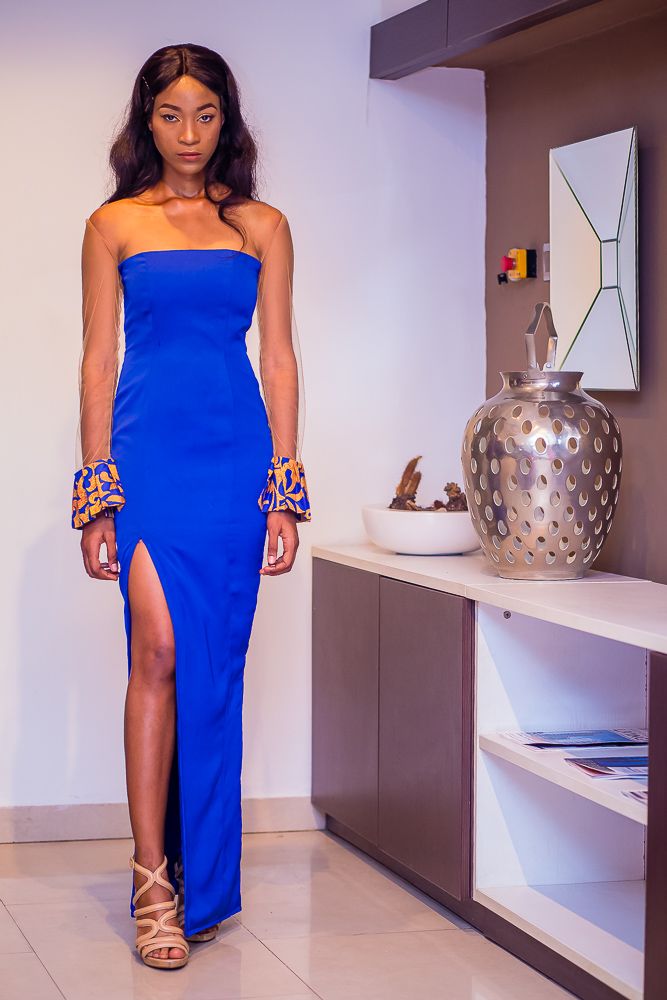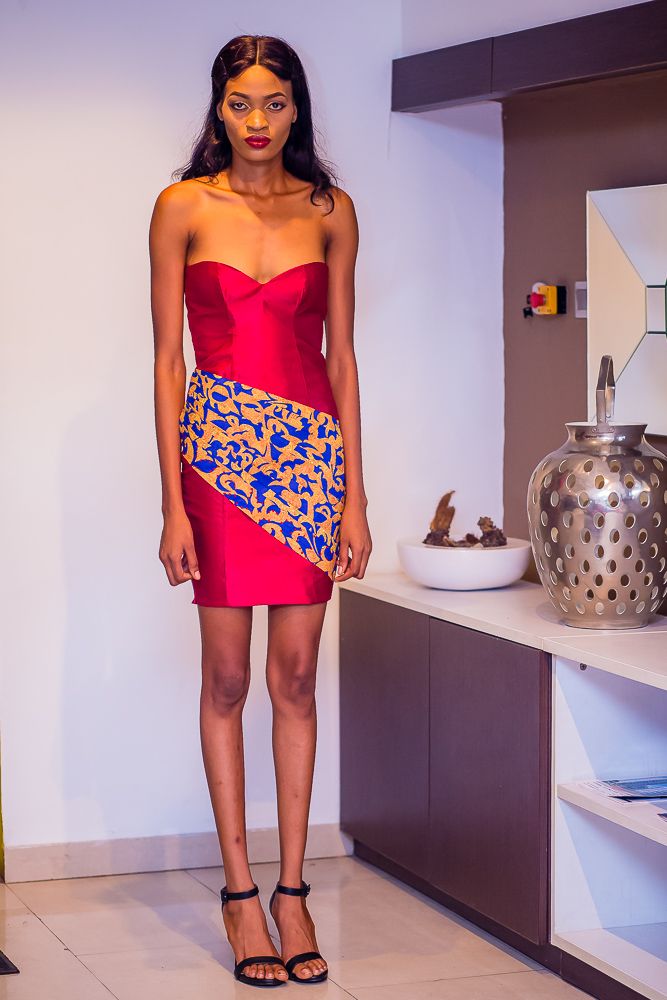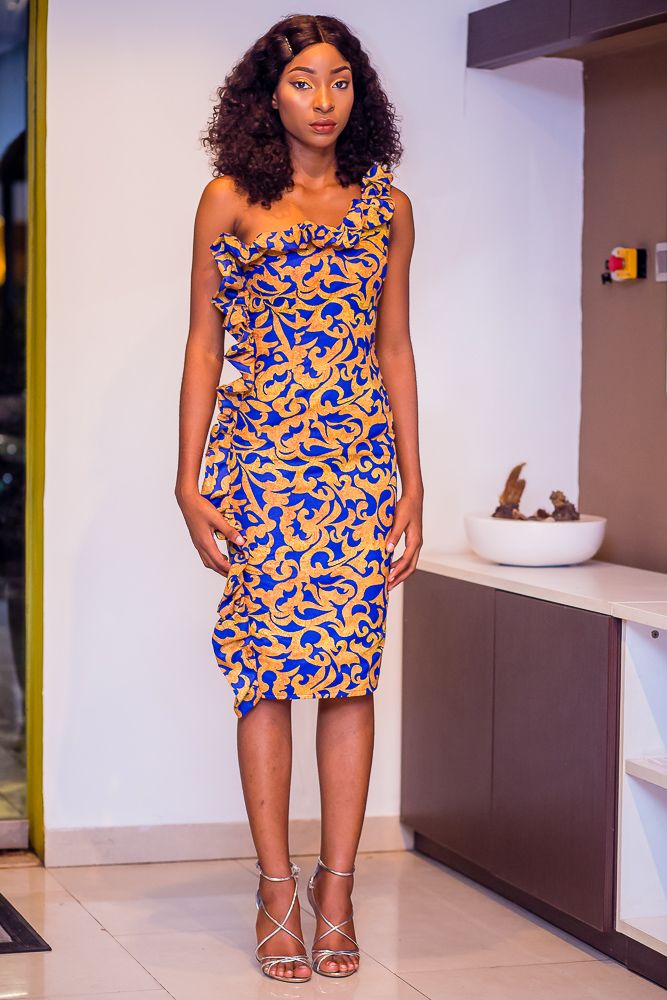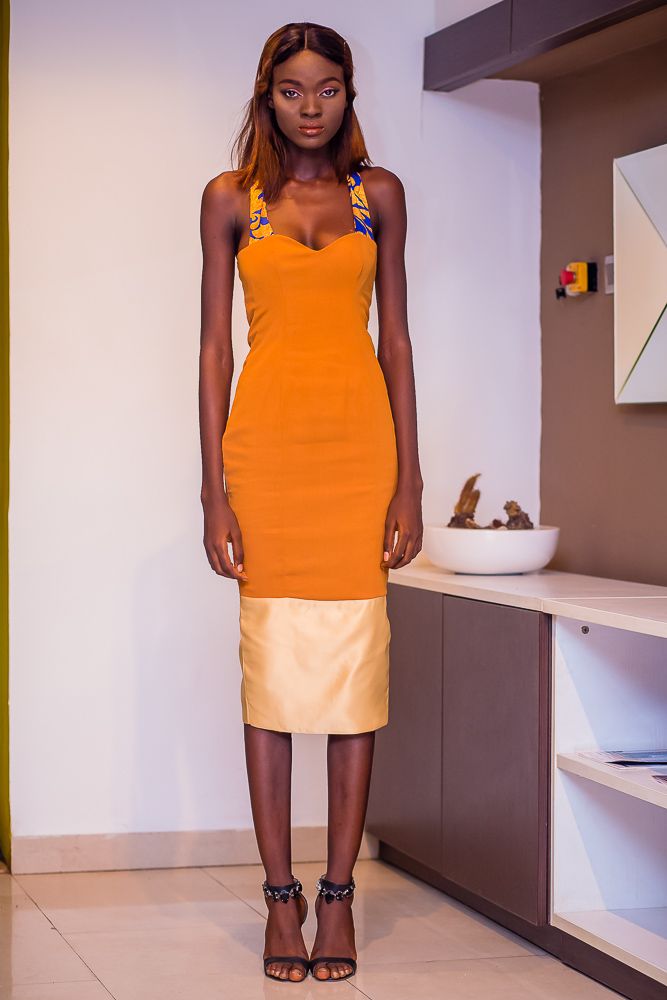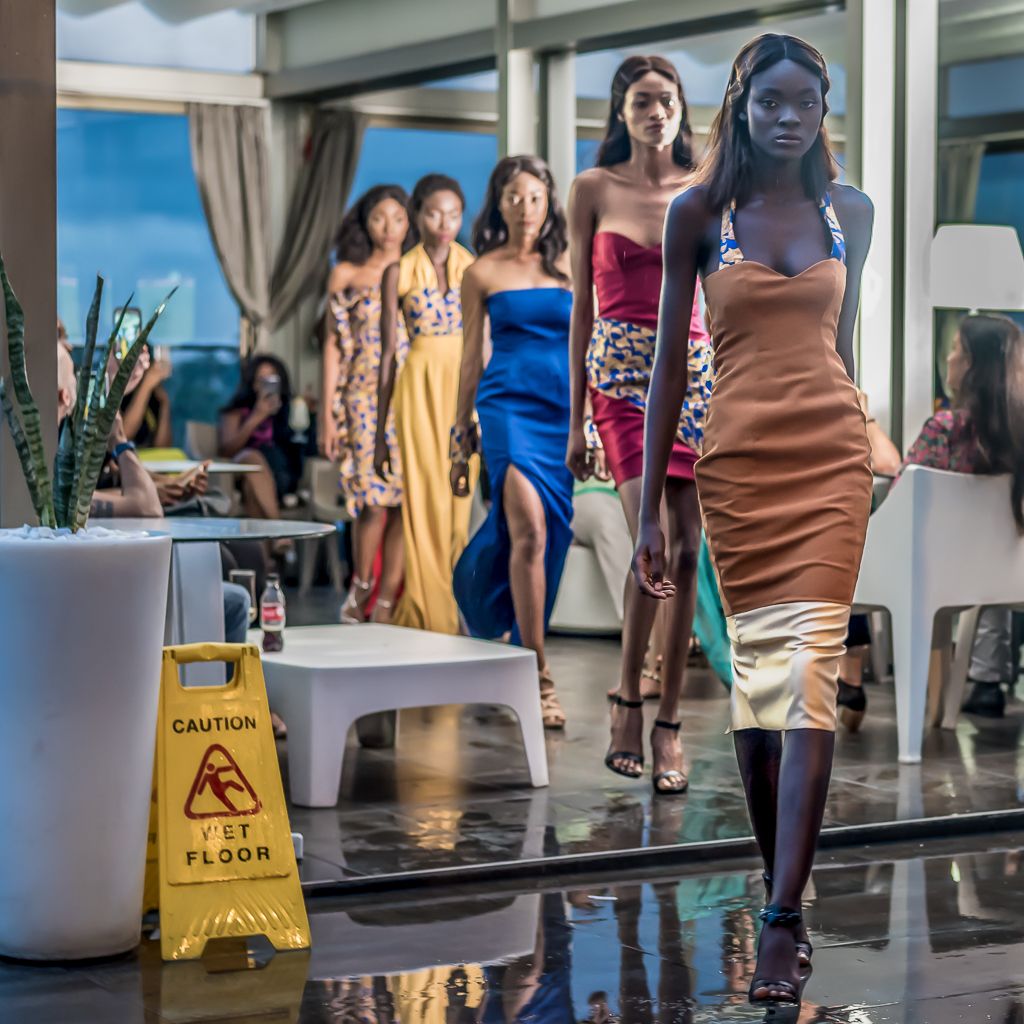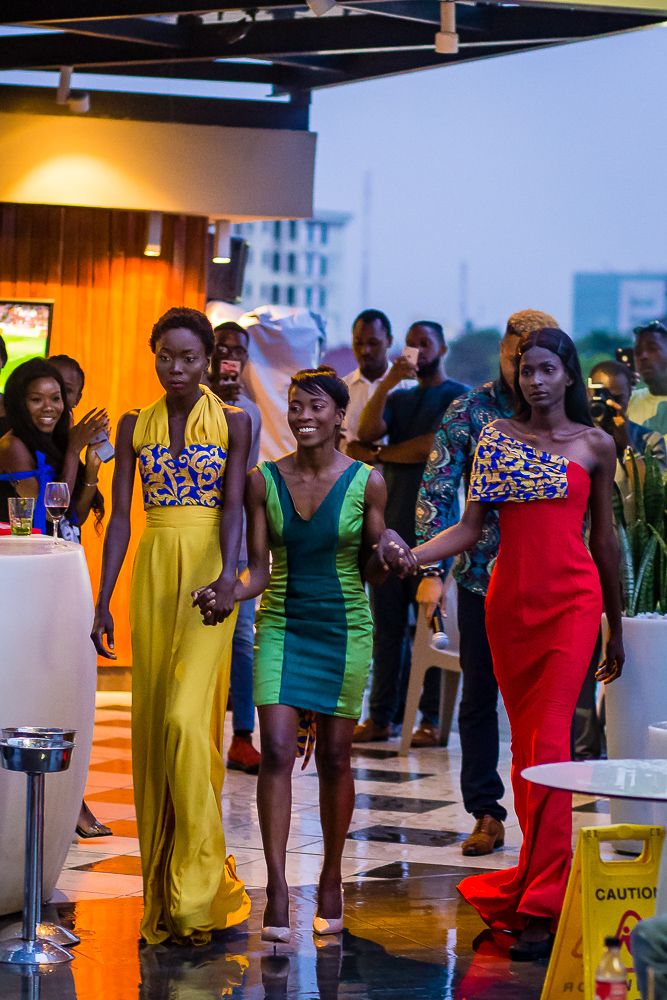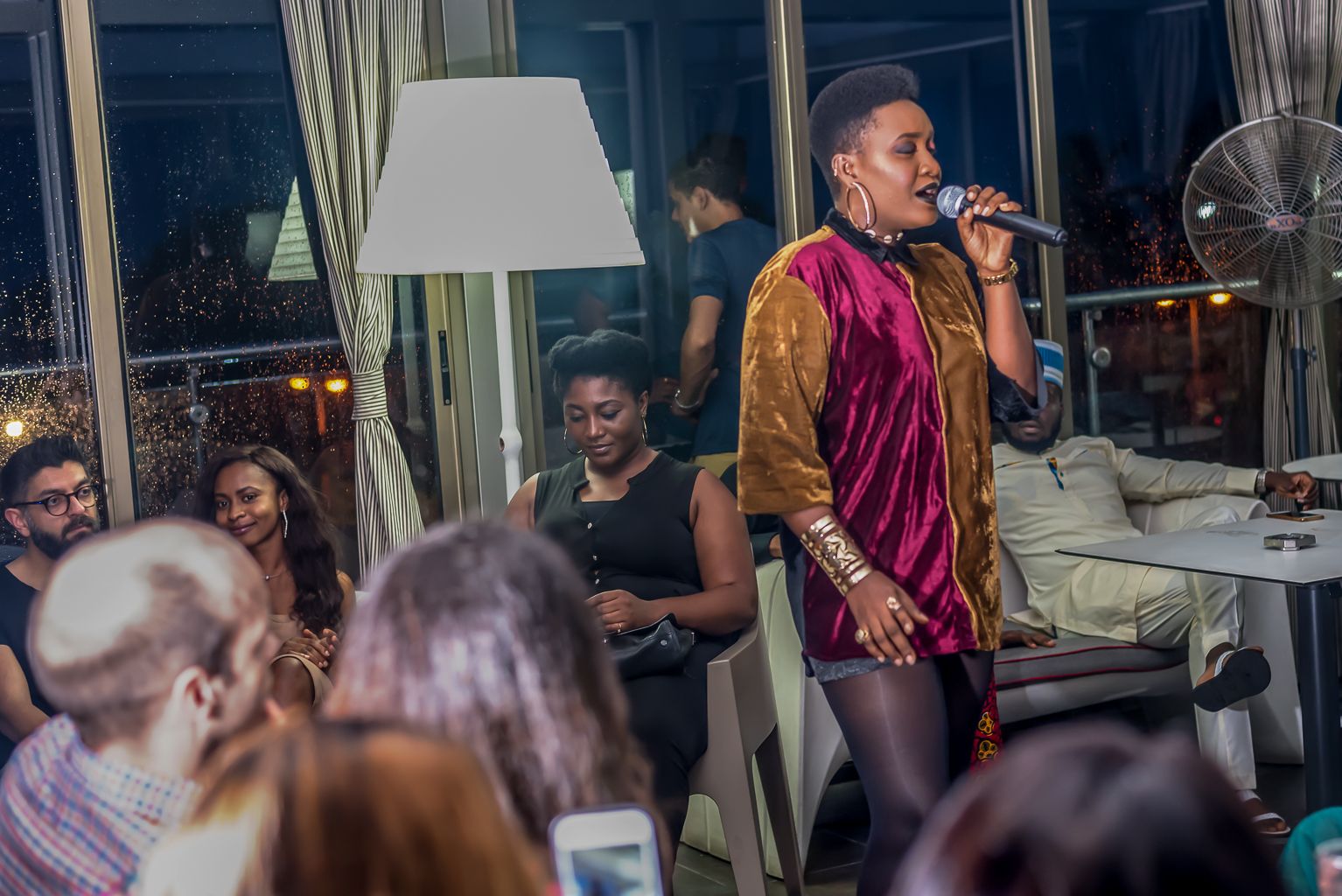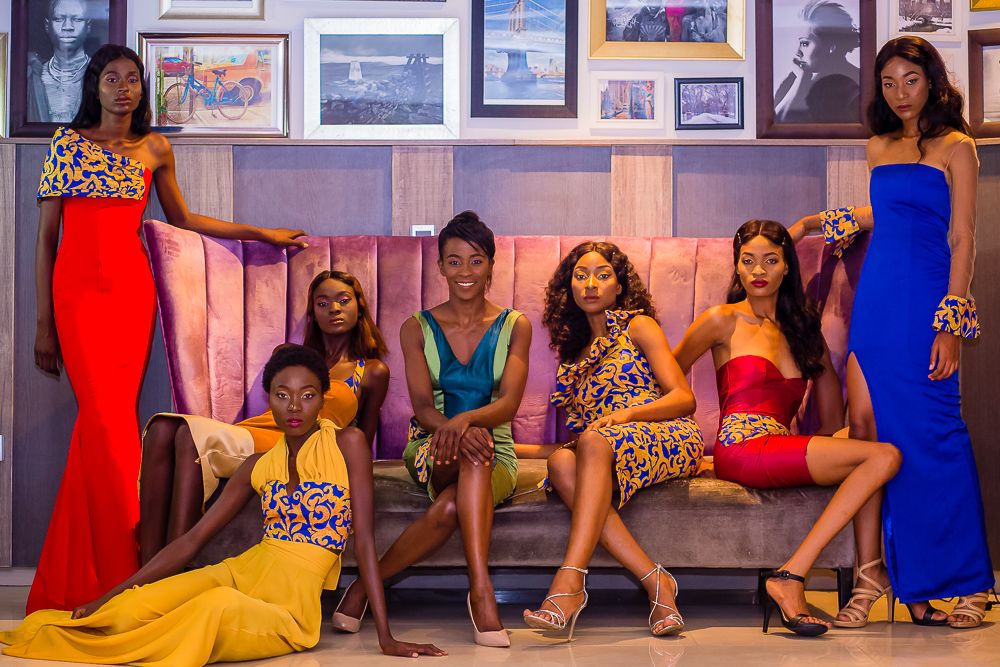 ---
CREDITS
Host: @chuey.chu
Models: @scopemodelsmanagement & @immaahlee
Performer: @theofficialmaka
Hair: @glamrealhair
Hair stylist: @hairbyriches
Makeup: @kheddar_varhnz
Images: @Jorgewong @ckknightphoto @lanreayilegbestudios
Consultancy: @thecreative_consultant
Creative Direction: @iamdanielobasi
Venue: @maison_fahrenheit
Get to know DBI on Instagram: @doobyiyanu