Solange has been making head waves ever since she dropped quite possibly the album of the year with her socially conscious 'A seat at the table'. The artist has received International acclaim and was recently invited to perform on the one and only Saturday Night Live stage. The eclectic singer dawned a bejewelled outfit by Erickson Beamon but her hair (which you dare not touch) was the talk of the town. Fashion designer, Zundya made an interesting comparison of the unique hairstyle by referencing a 19th century drawing of a woman from Zaire by Esi Sagay.
Artist and braid specialist, Shani Crowe was the genius behind the Solange's look. Whether it be coincidence or inspiration, we love how African culture influences and inspires the world.
                                                                   The full look.
Shani Crowe created this look for her exhibition titled 'Braids' which is a love letter to the beauty of braided hair. Check out the series here. 
You better work it So So!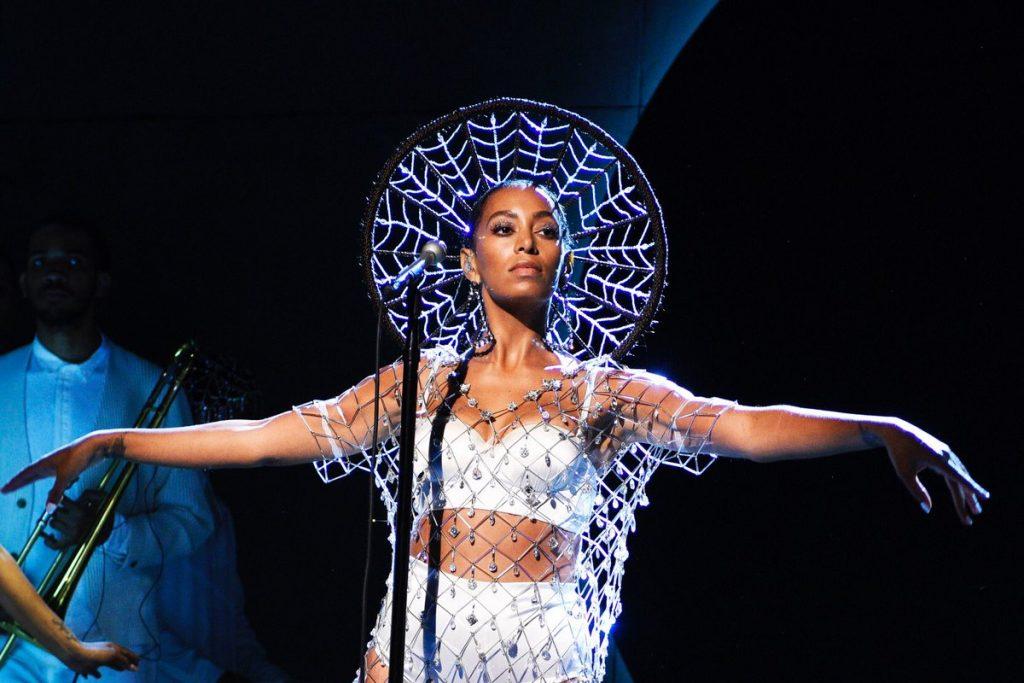 For the full SNL Performance – you can watch it here.