It's no surprise that young kids often find the kitchen to be a fascinating place. There's a certain a intrigue that always comes with seeing grownups working briskly in there, steam rising from pots atop stoves, generally, how baked goods and meals come together. And while most parents would love for their kids to come into the kitchen to help out with daily meals, there is that one question that constantly plagues their minds – at what age should kids start cooking? Even better, at what age should kids start coming into the kitchen at all?
While it's only normal for you as a parent to fret about hot ovens and sharp knives when your kids come around the kitchen, you probably should  bear in mind that letting your kids in the kitchen from an early stage in their lives could build their self-sufficiency skills. Letting them feel the pulse of the home at this central spot from an early age will make it much easier when the time for real cooking with knives, ingredients and heat, actually comes as they would have already picked up a wealth of knowledge intuitively.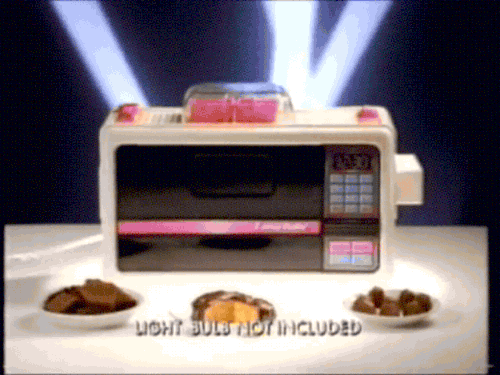 So, let the kids in as early as is possible, keep them near, in a highchair, swing or sling, let them watch you move about and talk to them about what you are doing. Give them utensils, measuring cups and ingredients to play with as they begin to develop motor skills. When they're old enough to start solids, let them taste test alongside you.
In truth, there is no definite answer because, every child's development and personality is different, there is no single rule that can determine when your child can be given responsibility for cooking but the earlier the better. In the words of Claire Thomson of the Guardian's Word of mouth blog;
"Letting your kids loose in the kitchen is affording them a sense of autonomy that will set them in very good stead. Sure, ovens are hot and knives are sharp, but with a bit of guidance in these early years, they'll soon have the confidence to cook unaided in the kitchen."
We couldn't agree more.
---
If you're in Lagos and you'd love to let your kids off the leash and into the kitchen, the SKS 'I Can Bake' Junior Class with Chef Muse at the GTBank Food & Drink Fair is perfect baking experience for your kids. Feel free to register them HERE.
In addition to the Kiddies Baking class, there'll be a plethora of exhibition and sales as well as culinary experiences such as food and wine tastings, cooking master classes with renowned International and Nigerian chefs, outdoor grills and thrilling entertainment.
The exhibition will host more than 70 food exhibitors within the Food & Drink Centre at Plot 1, Water Corporation drive, Oniru, Victoria-Island, Lagos. Attendance is free.