The Nigerian Music industry, booming though it might be, still faces a number of crippling infrastructural and organisational problems, especially in comparison to the American music industry. In addition to issues like music leakages and the piracy of their music, the Nigerian music industry still being so young faces multitude of other issues.
For instance one of the major issues we face is the lack of industry organisation between members, although there are a host of Radio & TV stations, Record Labels, Advertising and Media Agencies, there is largely no cooperation between the different competing factors, the all round consensus in the Nigerian music industry seemingly being 'every man for himself'.
Coupled with lack of industry organisation, the absence of protection of intellectual property and large scale ignorance about copyright law continues to hinder the growth and maximisation of industry profitability. This underdevelopment also means that unlike the U.S, there aren't any official or effective channels for the collective physical and digital distribution of music in the country.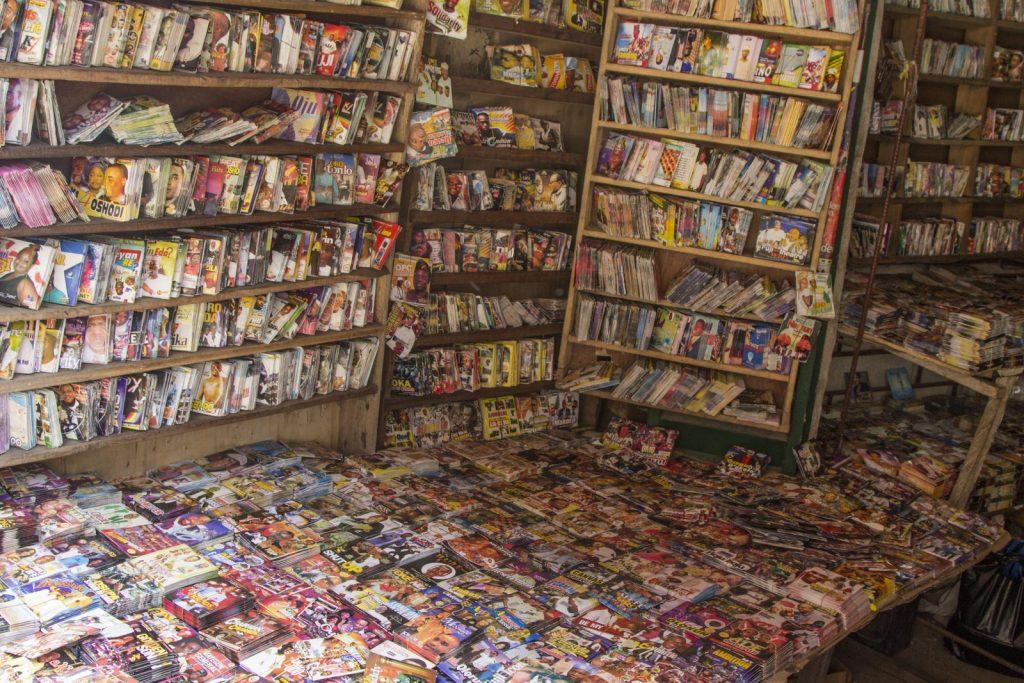 Alaba Music Market: The Gift
Due to the longstanding lack of proper infrastructure for the distribution of music, the Nigerian music industry has created a solution in the form of the Alaba Music Market .
The Alaba International market, located market in Ojo, Lagos state, is a market entered around a shopping complex that not only deals largely in the sale and repair ofelectronics, but they also deal in the creation, duplication and distribution of Music CDs and DVDs.
Stepping up to fill the void in the industry, Alaba Music Marketers are the closest thing we have to a local distribution network. If you have ever seen young boys hawking brand new single and albums in traffic, and wondered where they got their inventory and mandate from… Well now you know.
The Alaba Music Market has become an integral part of getting music to the far reaches of Lagos, being the country's entertainment HQ. The Alaba marketers, although largely seen as music pirates and bootleggers, have a system of cooperation between them uncharacteristic of the Nigerian music industry itself, effectively creating an enormous distribution network that cuts deeply and reaches through to the 75% lower and working class consumers…
Alaba CDs end up finding their way into the hands of bus drivers, shop owners in the different market as well as in the hands of hawkers in traffic all across the state to be sold to people of all classes or locality. In the country today, even with the rise of the internet and social media, Alaba marketing has become an integral part of music distribution that simply can't be ignored.
To many, Alaba Marketers are seen as godsends due to the significant role they play in making songs songs and artists popular in the Lagos streets. Major labels and artists in the country with access to Radio and Television still take their music to Alaba Marketers themselves in order to ensure proper circulation of their music. Some even go as far as to sign marketing agreements with them, signing away their distribution and duplication rights to these marketers.
Nigerian duo P-Square, were said to have collected N50 million for the marketing, duplication and distribution rights to their 2007 album "Game Over", while Burna Boy was also said to have sold the rights to his 2011 L.I.F.E album for a reported N10 million to popular Alaba Marketer, UBA Pacific.
In todays economy Alaba marketers usually will not pay artists to secure their music anymore, although they still offer a multitude of other marketing, promoting and distribution services. For instance, for a simple fee some Alaba marketer will even include your songs in different Alaba Mix Selections.
Alaba Music Market: The Curse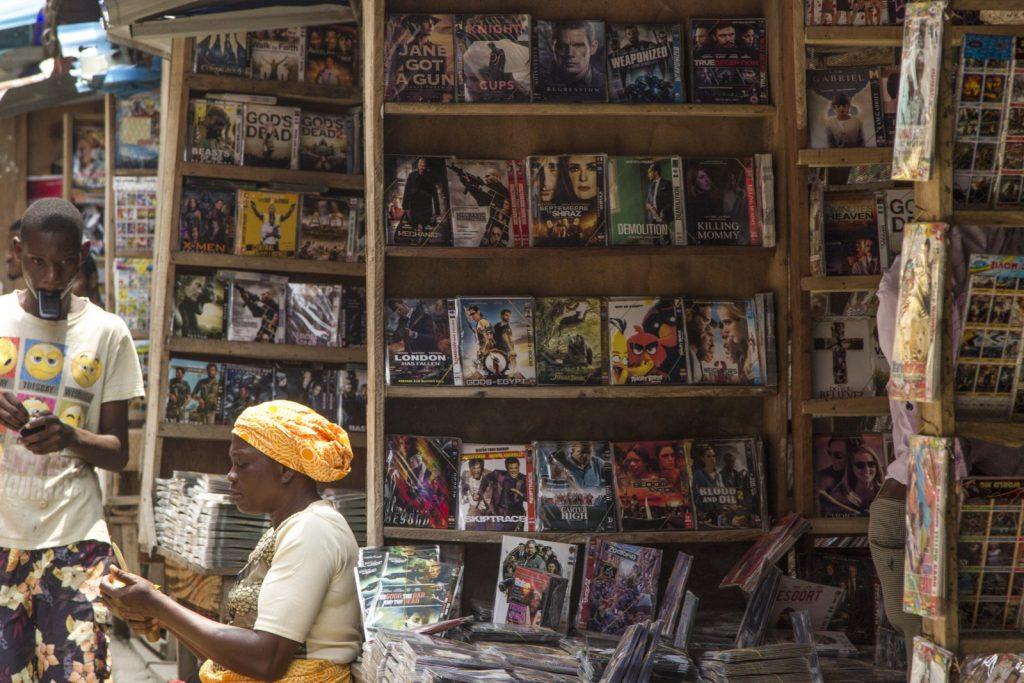 Although they undeniably provide a service, the obvious issue with Alaba Music is the lack of regulation… Alaba Market inevitably perpetuates music piracy and bootlegging. They take full advantage lack of a system of protection and enforcement for copyright and intellectual property. Alaba Marketers never declare sales or pay royalties on the sales they make, and with no actual regulations on the trade, it becomes impossible to calculate actual album sales, or even to formulate accurate rating charts.
According to an article published by the Sunday Tribune, Alaba Market is the biggest headache for the National Copyright Commission (NCC) and other investors in the intellectual property in Nigeria.
The advent of the internet has also affected music distribution in Nigeria, the increasing lack of profitability from the sale of CDs worldwide has brought about streaming services like Apple Music and Tidal, and as the world continues to make the transition from physical to digital distribution of music, more and more of these Alaba marketers are forced to revert to their pirate ways in order to make easier profits.
Without the formalisation and regulation of trade at the Alaba market, also without the infrastructural capability to ensure enforcement of copyright law and without knowledge of and protection of intellectual property it is clear that growth and perhaps foreign investment and participation can only go so far.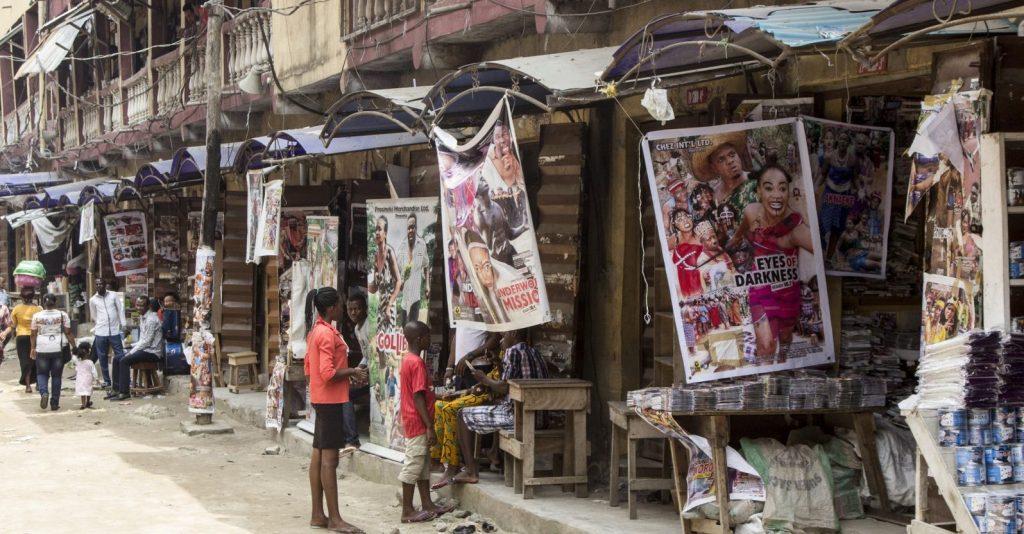 The question of effective distribution cannot be asked without finally addressing the solution as well as problem that Alaba Marketing poses to the industry. For now it is safe to assume that the industry will continue to see a de-empashis on CD sales, more emphasis on streaming services and exclusive streaming releases, as well as the rise of the Independent Record Label.