For the past year, when you see a well dressed woman on a Lagos red carpet rocking some statement jewellery you can bet she's probably wearing Raya. The clusters of beautiful stones in bold colors and unique shapes have created an identity for themselves – allowing you to spot a Raya piece from a distance without any hesitation. Perhaps the best thing about Raya jewellery (aside from the fact that they are gorgeous) is that they are reasonably priced. Don't get us wrong – you won't buy five at once (unless you're a boss) but you will be able to buy one or two at a time until you can have a decent, envious amount enough to brag about your 'jewellery collection'.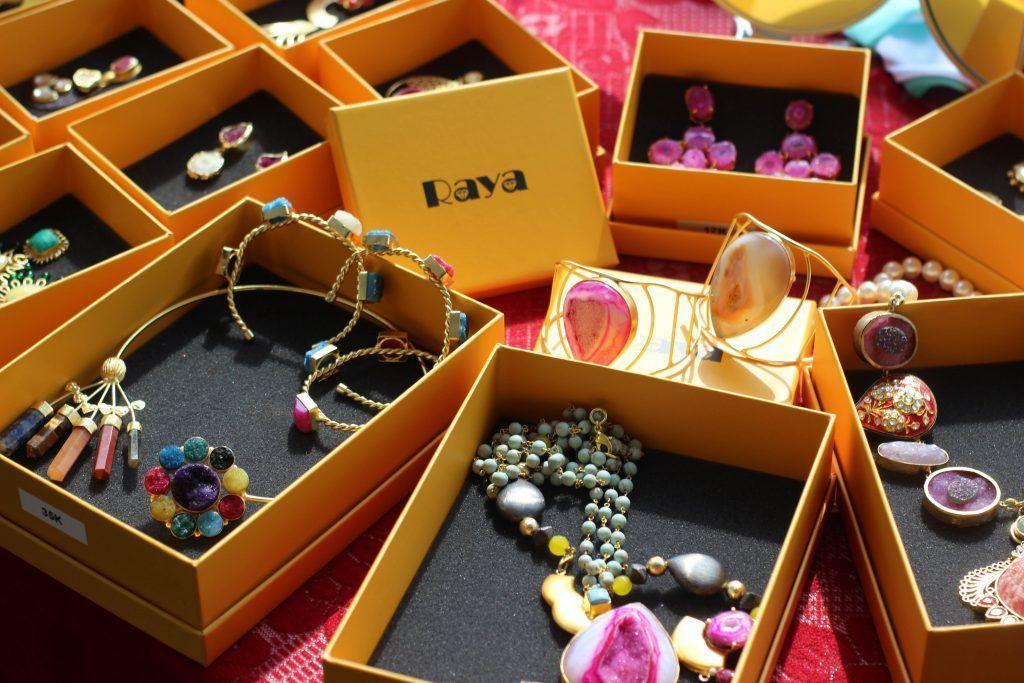 So, who is behind these gorgeous, decently priced jewelry every IT girl in Lagos seems to be wearing? Her name is Ivie Omenai and she is a fashion designer and retail entrepreneur who has worked in Paris, New York and now, Lagos. We sat down with the designer to ask her everything about Raya – from the signature yellow boxes the jewelry comes in to her thoughts on the buy Nigerian campaign that is seemingly here to stay. We also couldn't help but have a fun little photoshoot because we were amidst gorgeousness and really couldn't resist.
Read the interview and see pictures from the shoot below.
How did you start Raya?
I started Raya when I noticed how few jewellery brands there were that offered on trend luxury that was well packaged and affordable. This coincided with a trip to India where i saw all of these beautiful semi precious stones being used to create jewellery. Why should a Nigerian have to wait for a brand like Swarovski to come to Nigeria? Why not start it ourselves!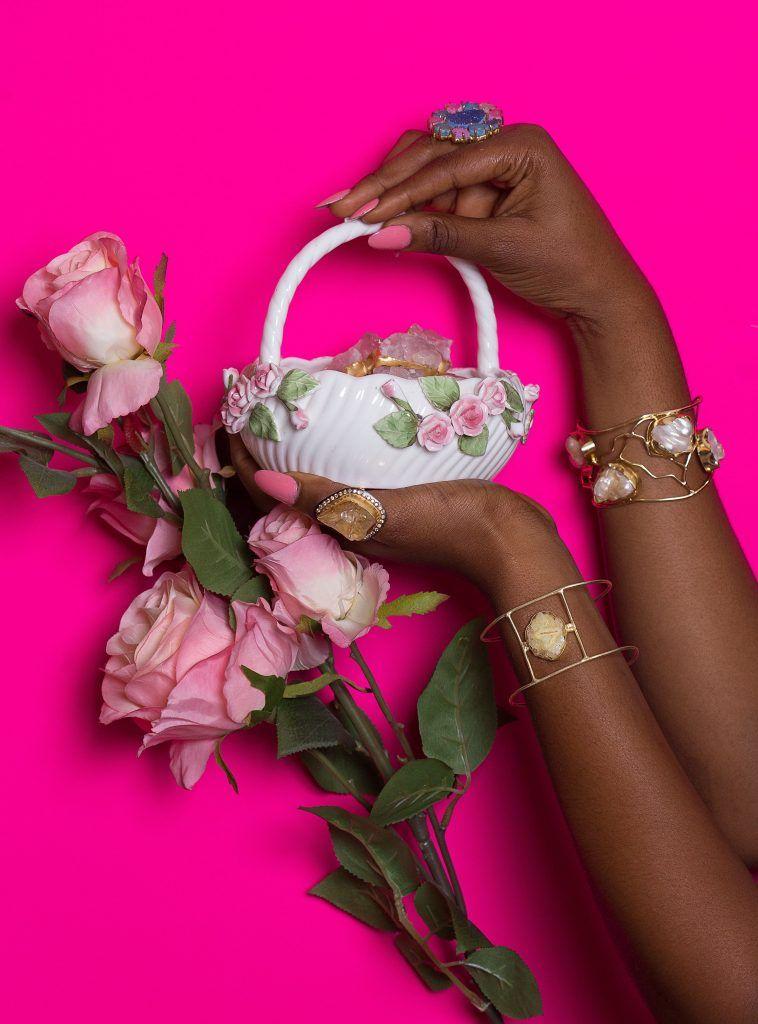 What does Raya stand for?
Raya is the second half of my little sister's name, Saraya. Her favourite colour is yellow and so our little yellow boxes were born.
What's your fashion background?
I've always been interested in art and fashion. I studied both for GCSE's and A-Levels, but went on to get a degree in fashion manufacturing so I could learn to apply my designs. One of my better decisions! I have always leaned towards clothing design, but I got a job as a handbag designer and fell in love with accessories. For one you don't have to think about sizing and fit, it's so much more straight forward. Now I'm lucky enough to be able to design across the board which is so much more interesting than being in only one field of an art form. It also means your creative eye is constantly at work saying "oh nice jumpsuit, is that bag a grain leather?" or "I wonder if those earrings are heavy?"
How do you come up with the designs?
As we only make 10 of each design, usually 2 per colour, we have to keep the design process consistent and fresh. Ideas usually come from things i see around me, moods i'm in, shapes i want to experiment with, re-modelling of our popular designs or even customer feedback.
Do you ever have to deal with copy cats?
Yes but like most countries, design law is notoriously hard to protect. We've seen so many copycats this year for a lot of high end fashion and beauty brands. Already on the market there are brands trying to make similar items to Raya. The best way to deal with it, for my brand at least, is to keep it moving. Because we make such small quantities we hope to be onto the next exciting design while others are trying to copy last season items. Also of course keeping our product and packaging high quality helps to define you from the wannabes.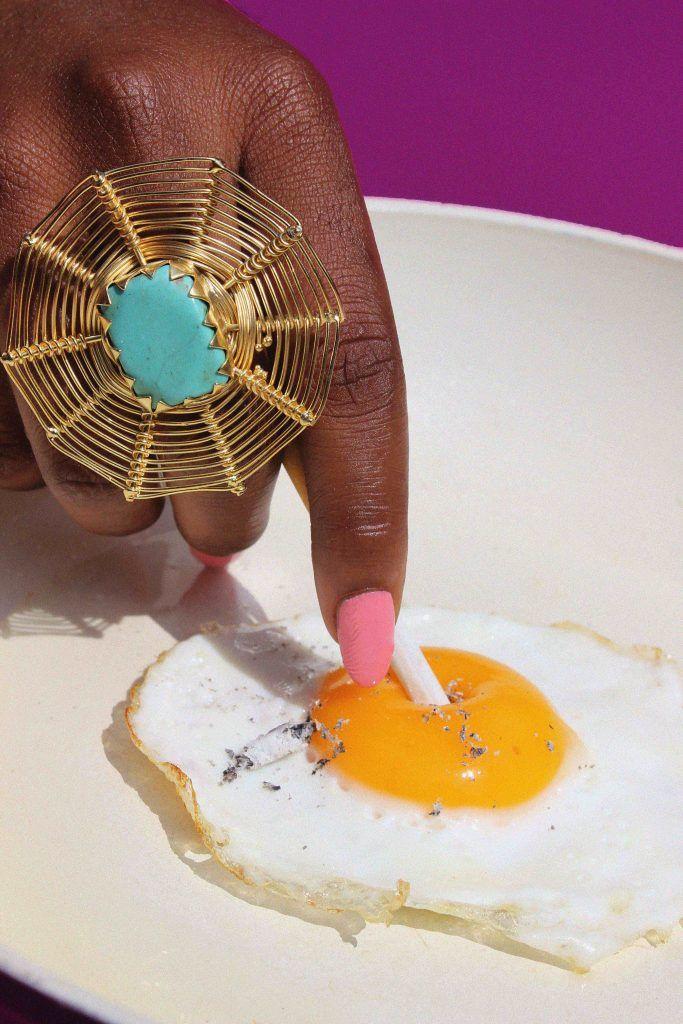 Favorite piece right now?
My favourite piece right now is the "flower" earring. this is a solar quartz stud with a gold plated leafy vine hanging down. I'm already working on it's second coming design! There is definitely more to come from this statement piece.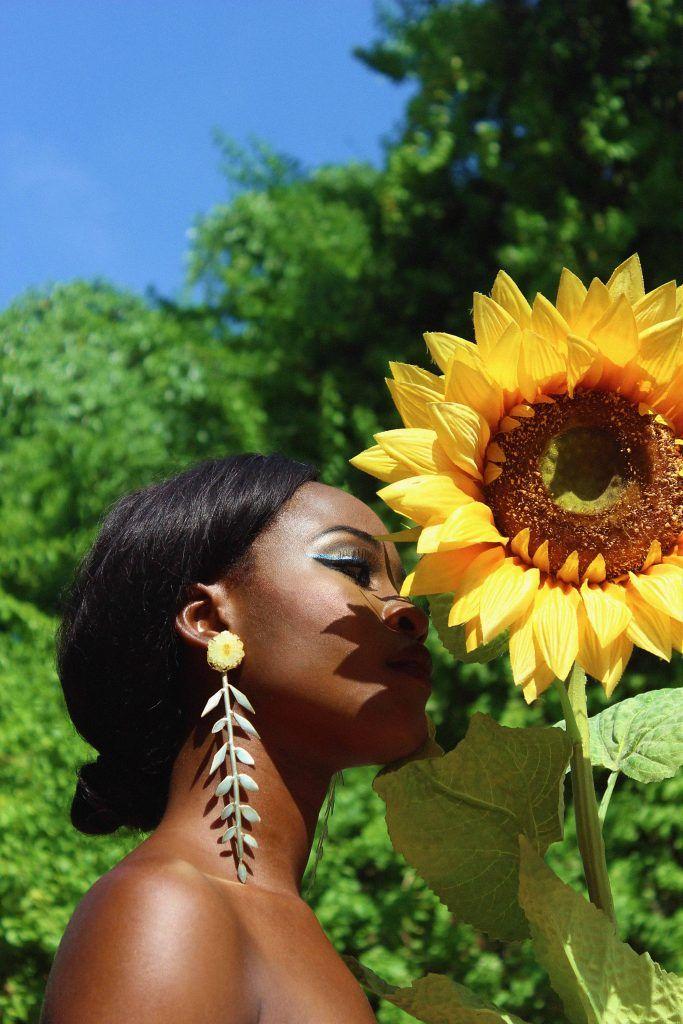 Any advice for someone trying to go into the jewelry business?
Just start! The great thing about being in Nigeria is there is a lack of competition so you have room for trial and error. Start with small quantities and see what works well in your customer base. Most of all, understand what your strength is as a brand and stick to your aesthetic. You want people to be able to recognise and want your work even without seeing the brand name.
Who is the Raya woman?
The Raya woman doesn't fit into any age bracket. She is trendy and always will be. Though her style changes, her love of statement pieces stays the same. She is ready to wear a pair of earrings with her aso ebi to a wedding or a necklace with a pair of jeans and a t-shirt. She wants her friends to be as trendy as she is, buying from the brands she loves, but not owning the exact same pieces as she does. Fashion to her is a story, her story.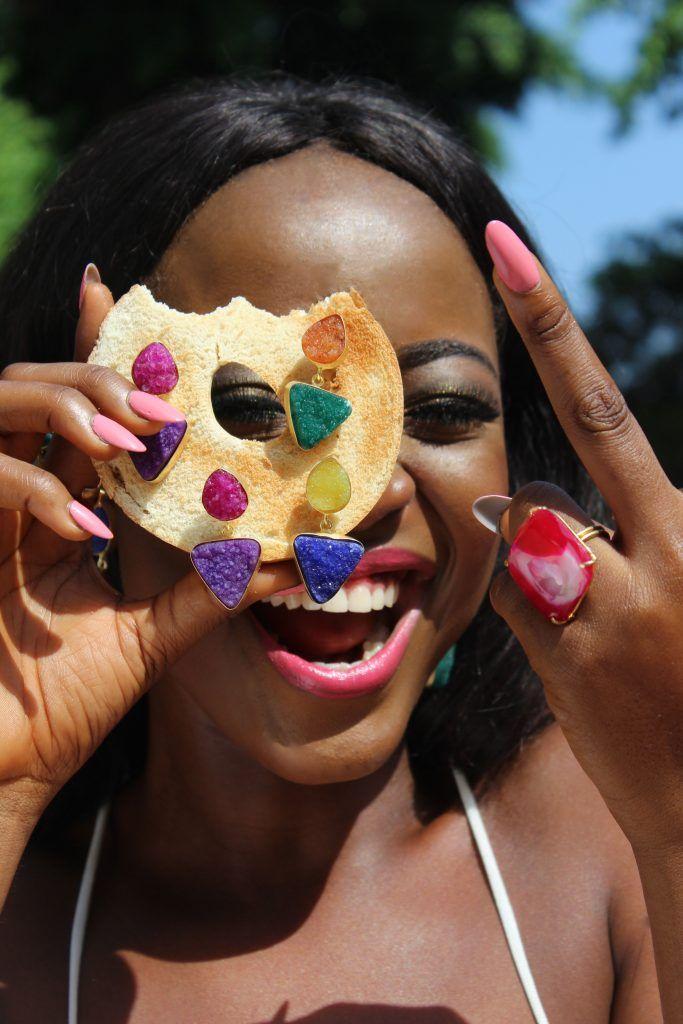 Does culture influence your designs?
Culture does influence my designs, especially in Nigeria where we have such a mix of people and styles. I design piece that reflect who i think my customer wants to be. This means that in a cosmopolitan city like Lagos, almost anything goes. There are expatriates who love the simple stud designs, and Nigerians that love the bigger bolder pieces. This leaves a lot of room to play!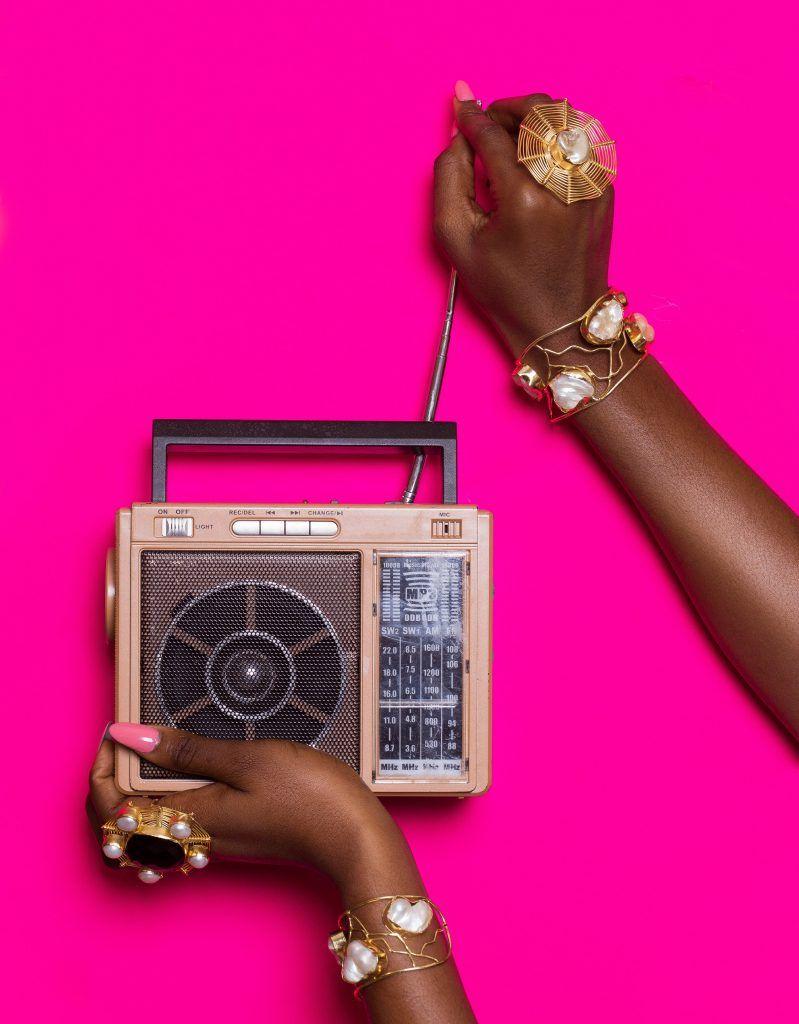 Describe your brand in 3 words?
Playful, Bold, Statement
What are your thoughts on the Buy Nigerian movement?
 The Buy Nigerian campaign is at the heart of every Nigerian brand of the moment. Every picture we post on instagram unfailingly has the hashtag. It is a movement that, in this economic slump, will help grow the economy, but most importantly help find, educate, train and empower our people in the artistic fields and much more. Nigeria has so much potential that has yet to be realised. The more we push for Nigerian designs and production, the more the demand will be for skilled workers and energy sources for us to move forward. Nigerian owned businesses are the future and we need to get to the point where we can be exporters and major players in the international market.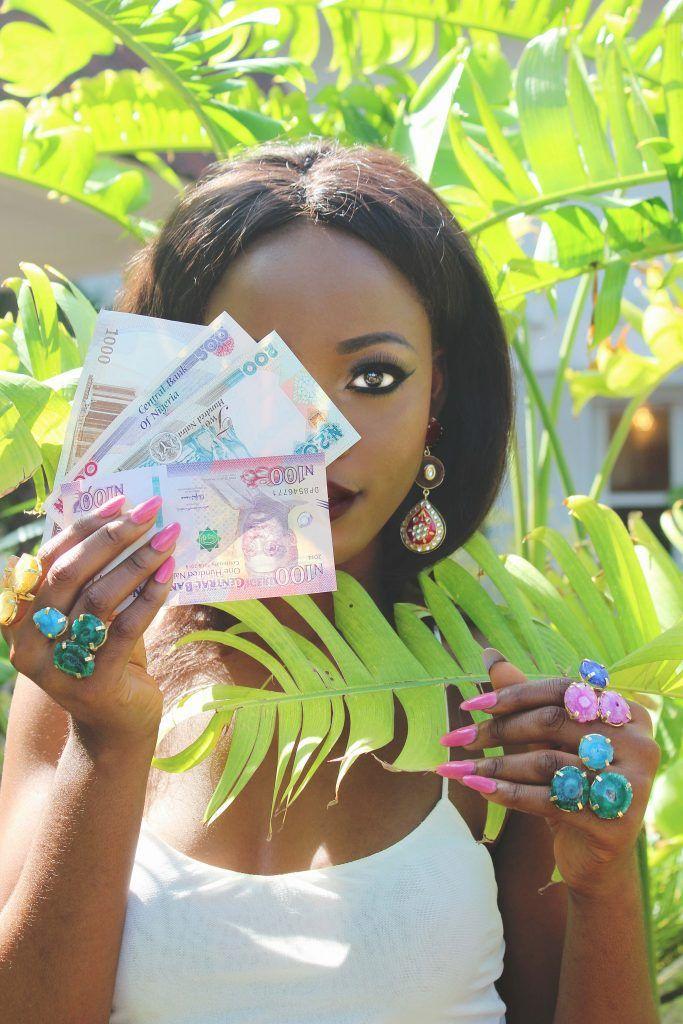 [epq-quote align="align-left"] My vision for the brand is for it to supersede me. I want it to have its own identity and for people to recognise it on sight. When I first started I didn't tell anyone I was doing it until I started getting emails from friends asking about a bracelet etc. I loved this because that was when I knew the brand could stand in its own two feet. I hope to build on that in the future with Raya becoming a household name and the go to accessories brand for women to buy  for – themselves, birthday presents, bridesmaids. Eventually a flagship store would be great- nothing too classy of course- fun and colourful just like Raya.[/epq-quote]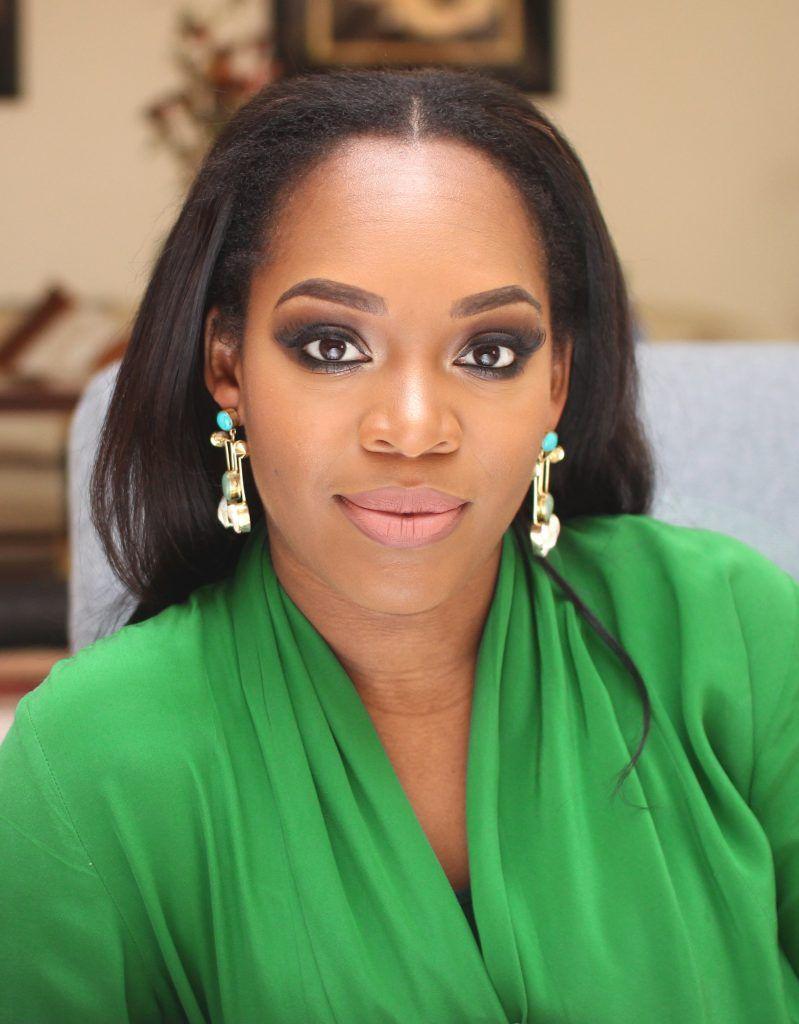 Pictured above; Ivie Omenai, Founder of Raya Jewellery
More photos from the Ndani Lifestyle shoot below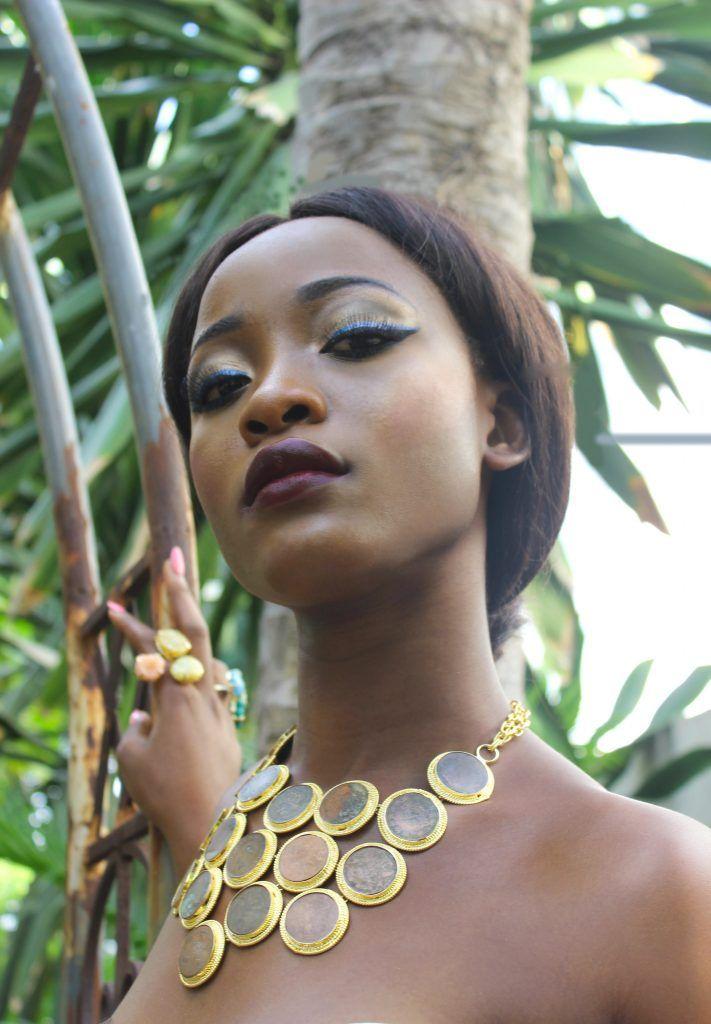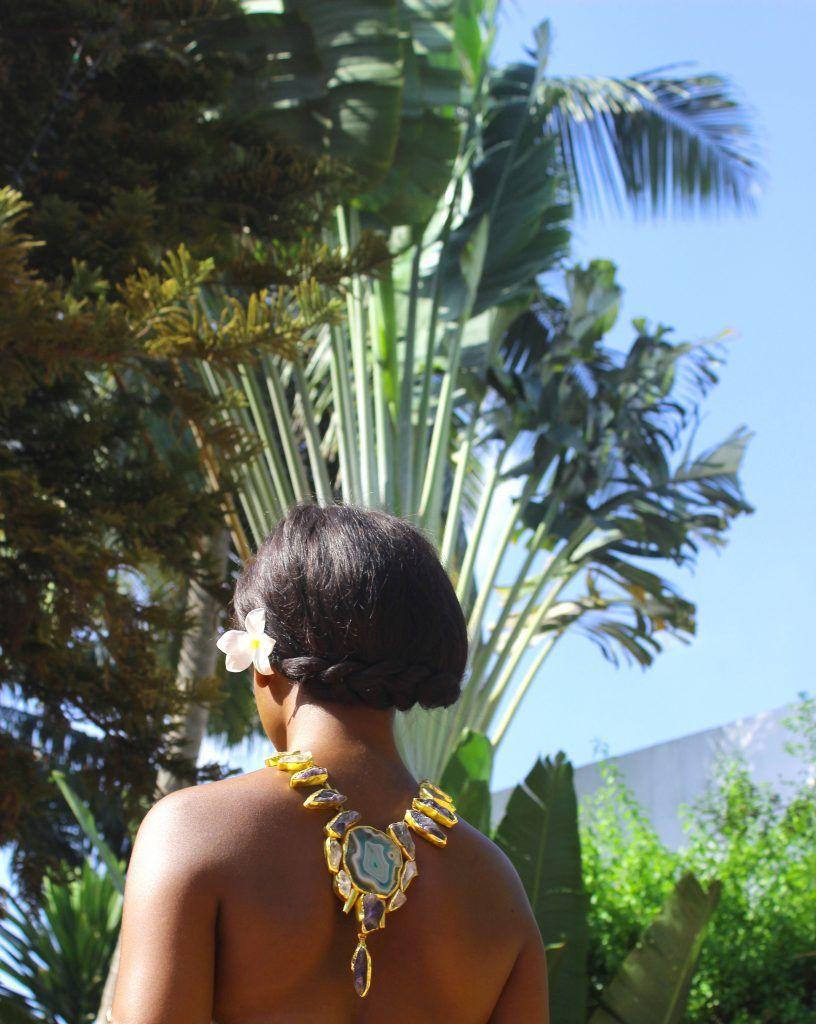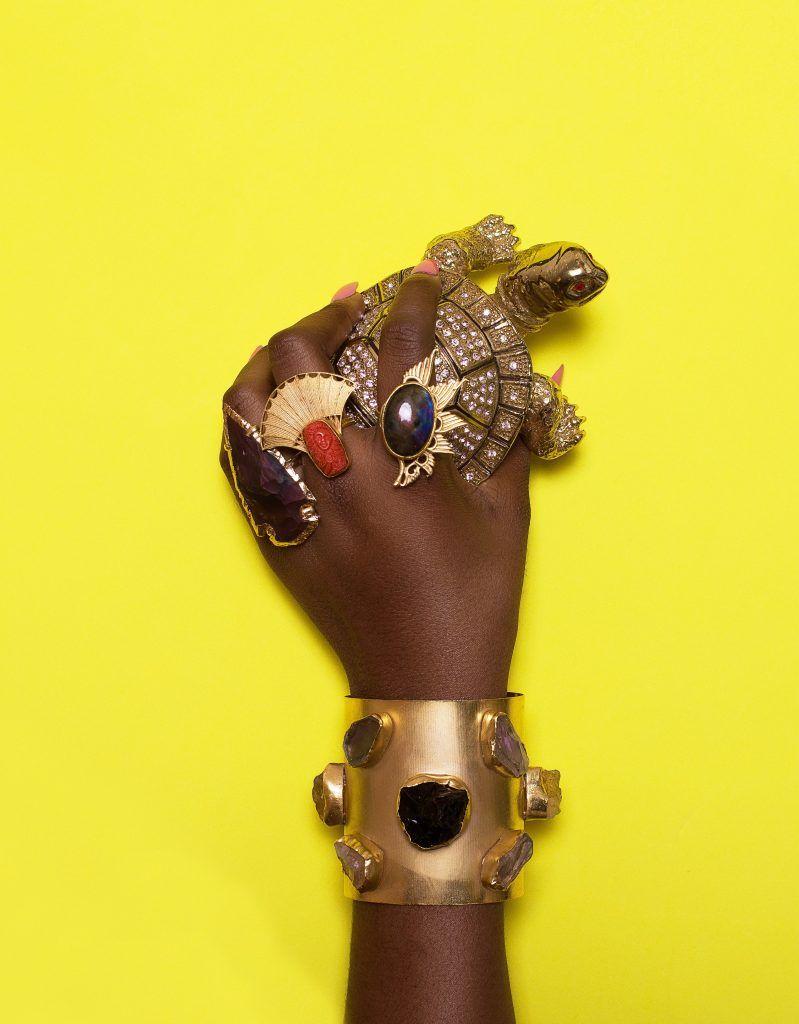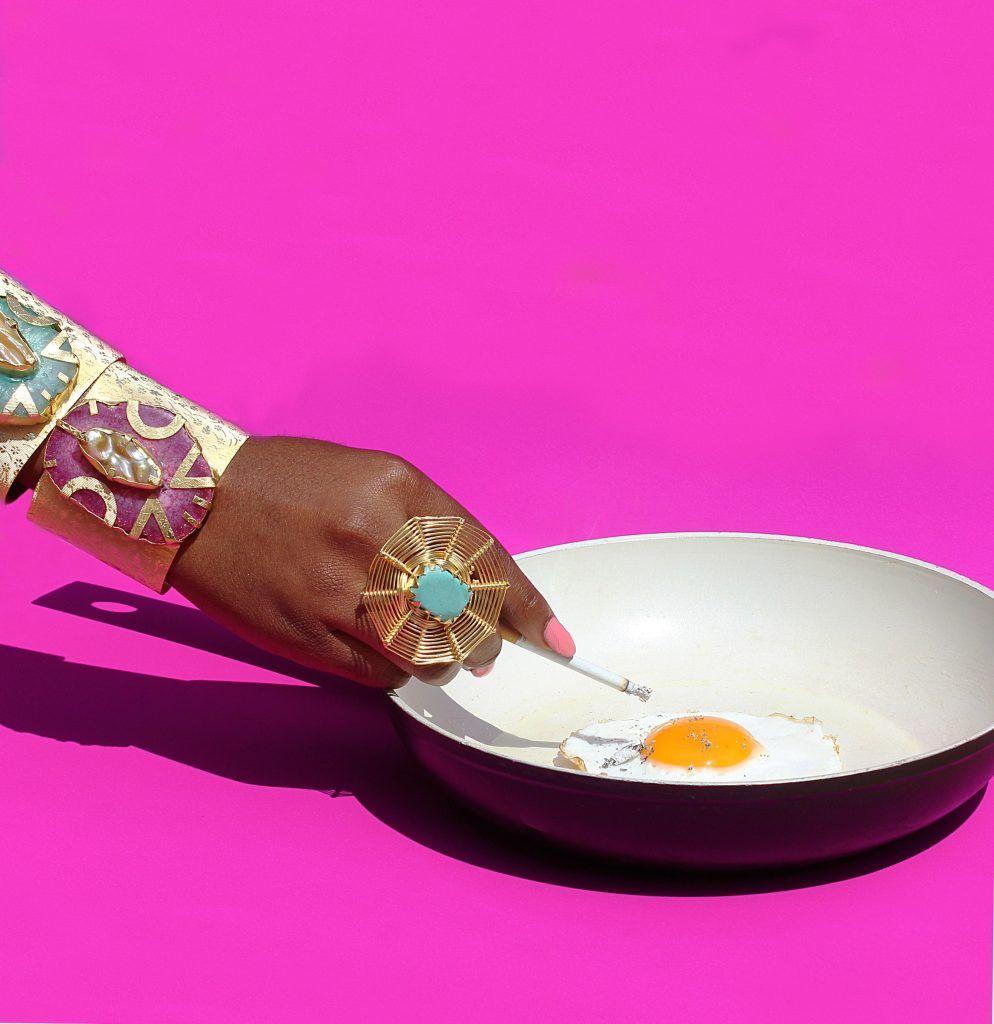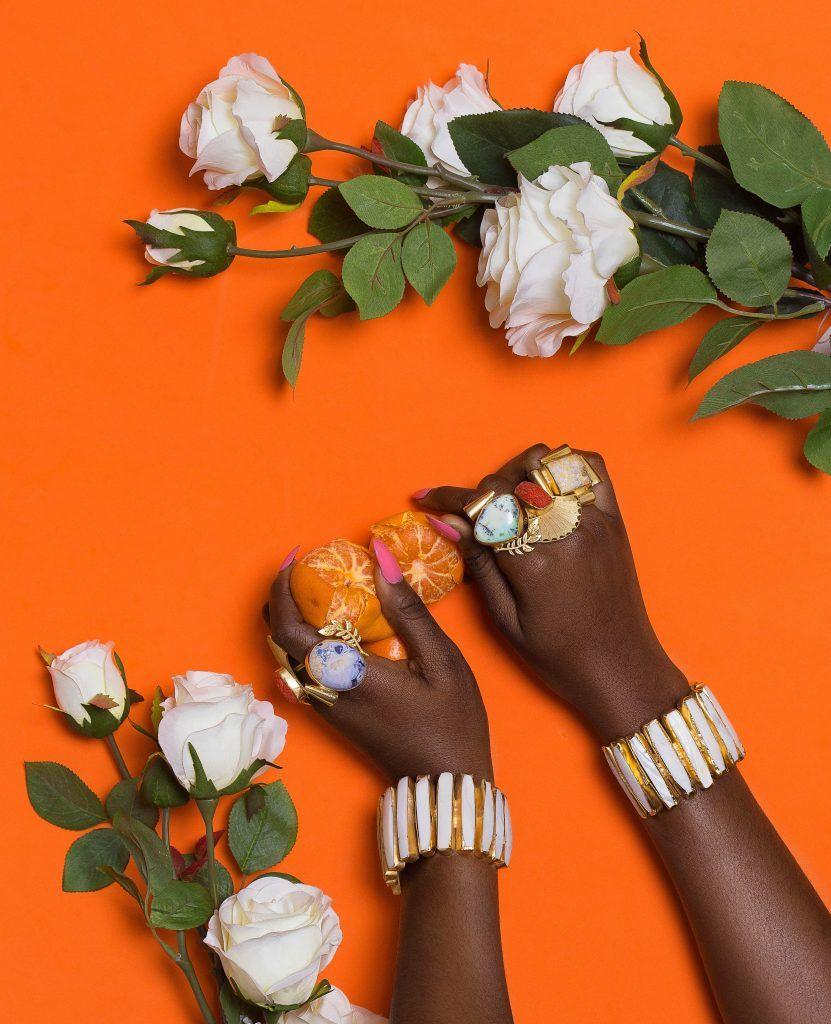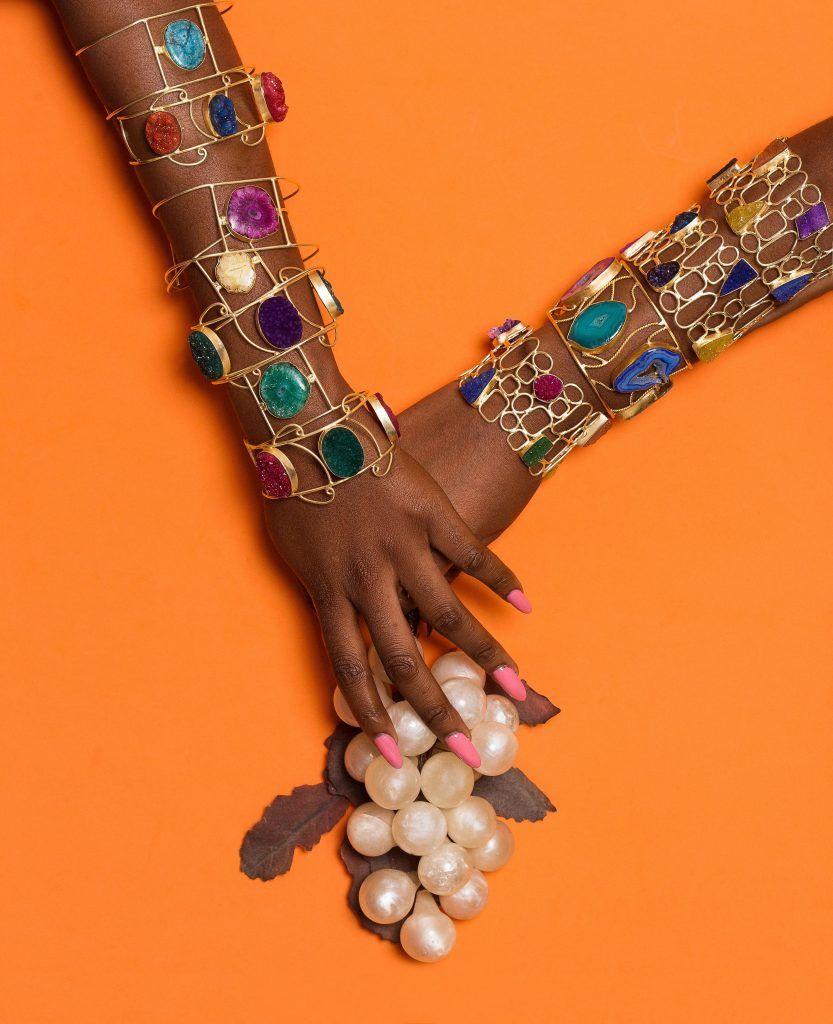 Credits:
Ndani Lifestyle Photography by Niyi Okeowo & Doute Angel Adukeh
(IG: @niyiokeowostudio @niyiokeowodesign  & @angeladukeh)
Creative Direction: Nicole Asinugo
Model: Adeola Olorunfemi of Page Models
To keep up with Ivie and Raya, follow her on IG. @iomenai @ivieomenaidesign @raya.jewellery