Everyone needs a vacay at some point on their lives. But a vacay doesn't have to mean half way around the world. Africa has so many gems when it comes to holiday destinations and Senegal is most definitely on the top of that list. AirBnB might be the greatest invention of all time because it literally lets you live in a gorgeous home for a few days at really affordable prices. AirBnB is literally like online shopping – you spend all your time looking at gorgeous clothes, adding them to your cart with no intention of buying. Sometimes, all the options just seem too much and you end up not being able to make a decision. Well, if that's you, we've got you sorted. We spent time digging through AirBnB to find you 7 dreamy homes to spend you next vacay at. We know, we're awesome. You're welcome.
1. Oceanside Villa, Dakar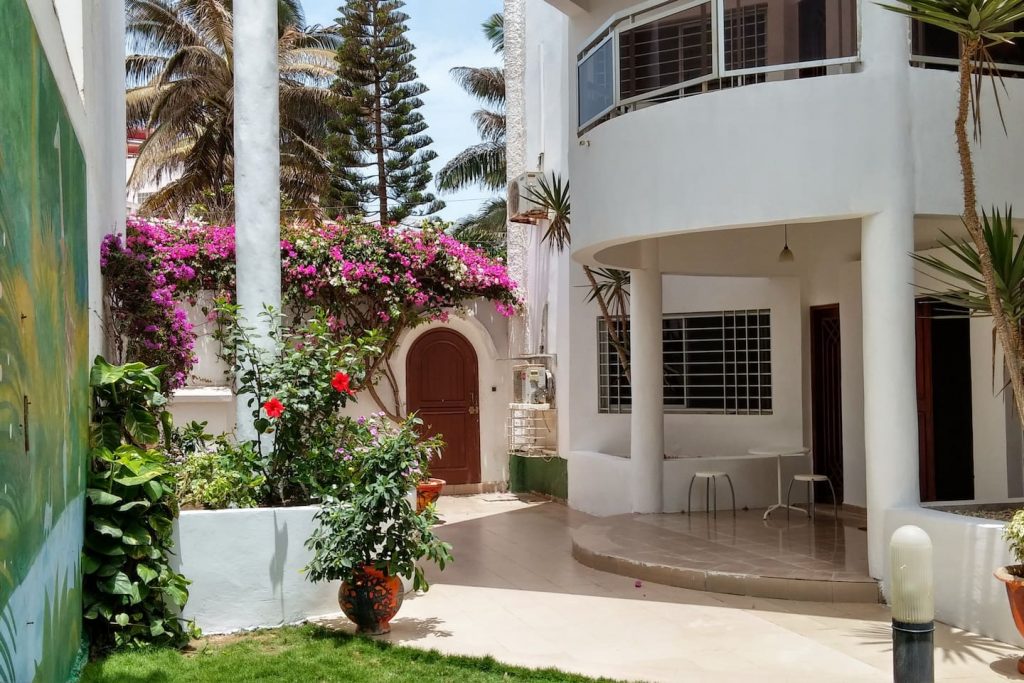 Sleeps: 6
Rate: $142 per night
This charming home has an ocean view terrace, a garden and a throw away from the beaches, restaurants and everything you want when you go on a getaway holiday. To book, click here.
2. Waterfront chalet, Somone, Thies
Sleeps: 3
Rate: $56 per night
It's taking a lot from us not to book this beauty right now. Although it looks pretty huge, it only sleeps 3 – so it's perfect for a mini getaway for you and two of your closest girlfriends. To see more of the property and book – click Here
3. African inspired home, Nianing, Thieu
Sleeps: 6
Rate: $59
There is something about this home that reminds us of a Chinua Achebe novel. Between the quaint bamboo seats and the gorgeous surroundings, we could definitely spend an idyllic weekend here. To top this off, there is a gorgeous pool and Wifi. Win win. To see more of the property and book – click here.
4. Cap Skirring, Ziguinchor, Senegal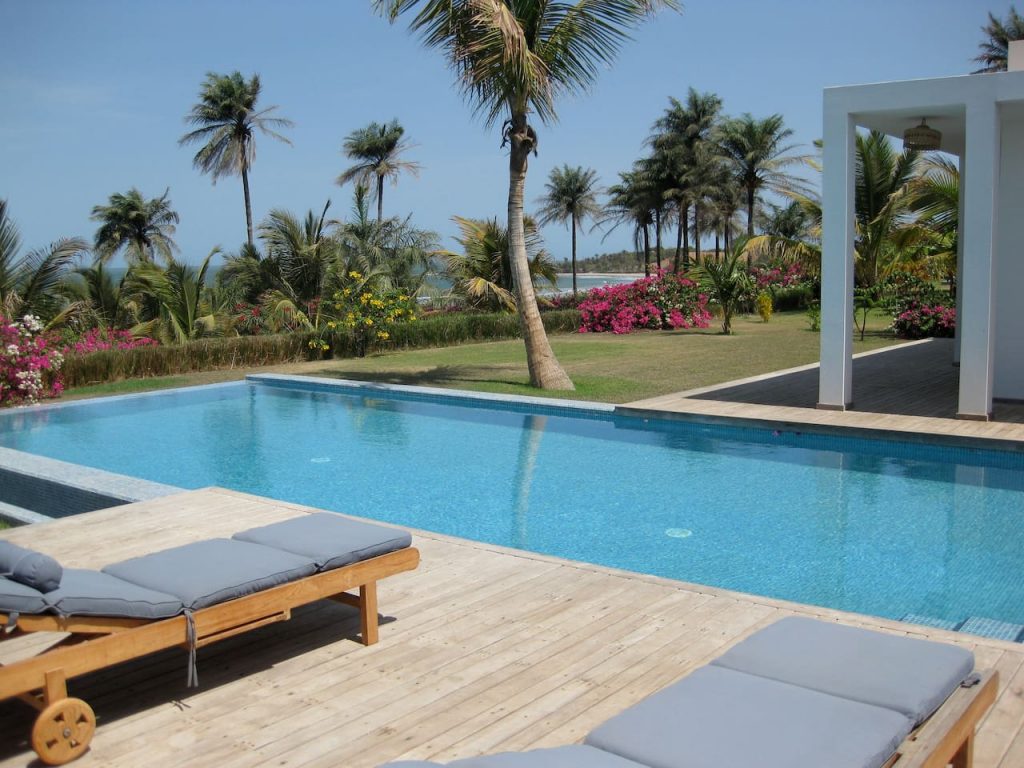 Sleeps: 6
Rate: $165 per night
It may seem like everywhere in Senegal is picturesque with palm trees, gorgeous flowers and luscious pools. The AirBnB listings have great reviews and we wonder why we have all been sleeping on this little slice of heaven. This property is a bed and breakfast, in the heart of Senegal. If you like quiet and serene, this one is for you. Click Here.
5. Modern Villa, Ngaparou, Thies, Senegal
Sleeps: 12
Rate: $110 per night
Shot out to all the group trippers in the building. If you want to plan a big birthday getaway with your clique – this modern, spacious home is for you guys. If you do the math between 12, you are literally paying close to nothing for a huge slice of paradise. It's also walking distance to the city center. What more could you ask for? Book Here
6. Guest house, Nikokobokk, Saint Louis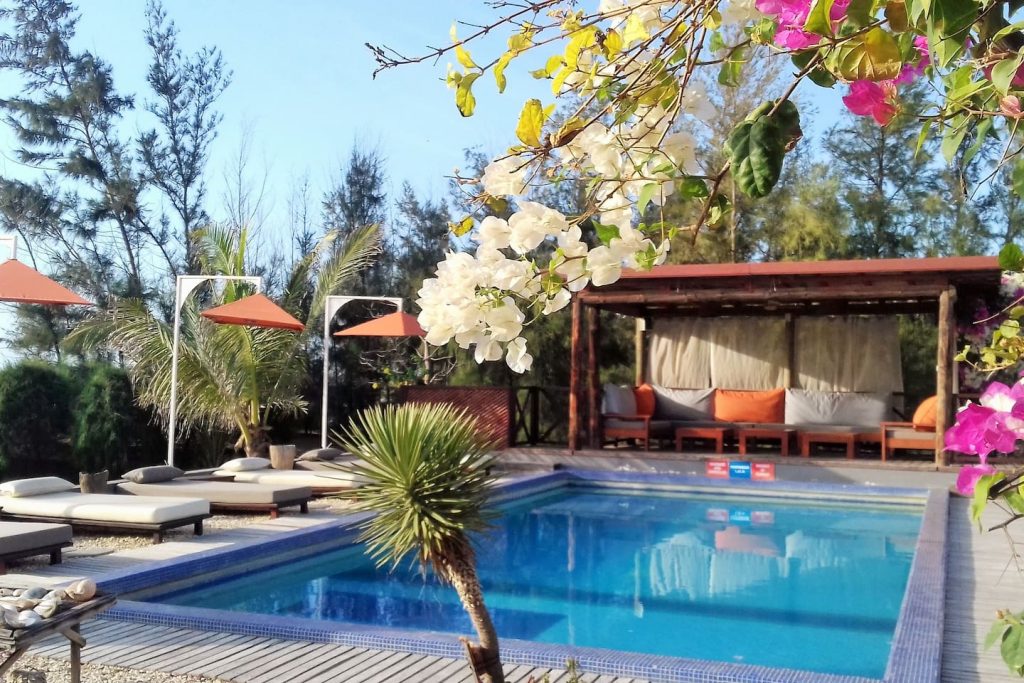 Sleeps: 2
Rate: $71
This is one of our favorites on the list. The home is gorgeous with a beautiful outdoor dining area, a spacious living room and the most picturesque views. It sleeps only 2 so you know this one is for you and the boo. Don't think about it too much, life is short – book Here.
7. Wooden modern home, Dakar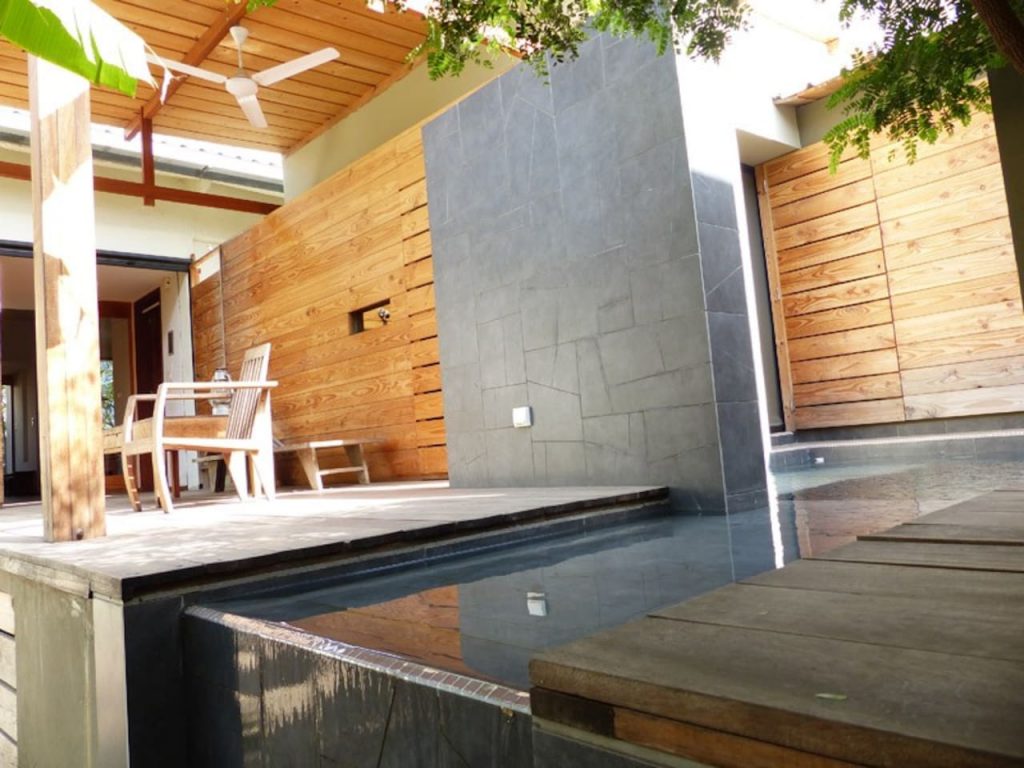 Sleeps: 2
Rate: $86 per night
This home looks like it's from a movie. The architecture is stunning and it's nestled in between greenery that will make you want to move in. If you like modern and elegant, we suggest you pick this place. It's also right bang in the city, so you don't have to worry about getting bored. To see more of the property and to book – Click Here.